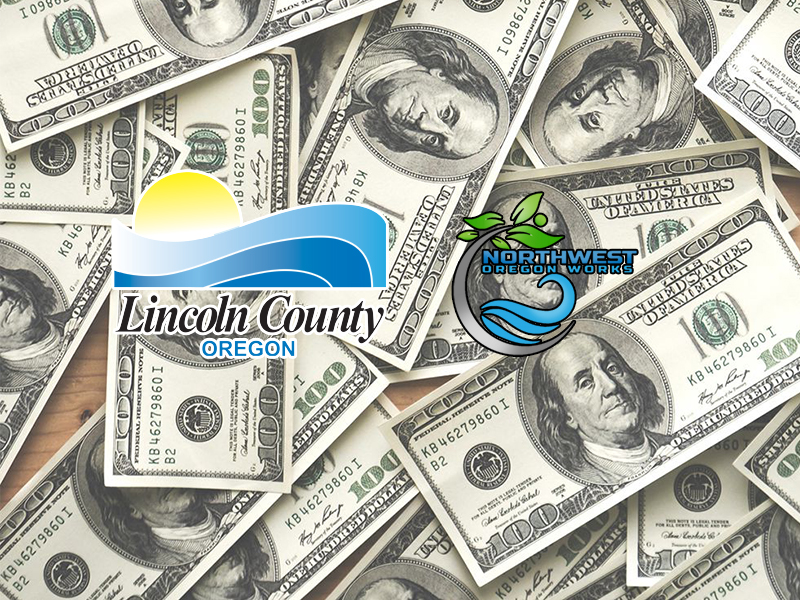 Lincoln County has partnered with Northwest Oregon Works (NOW) to administer $900,000 in grants. NOW expects to issue grants to successful applicants prior to Dec. 31, 2020. Applications may exceed available resources, and NOW cannot guarantee that every applicant meeting eligibility requirements will be successfully funded.
Small businesses located in Lincoln County.

Small businesses with 25 or fewer employees.

For-profit businesses.

Businesses that are currently open and financially viable.
Federal and state funding requires the County to comply with U.S. Treasury Guidance for this assistance. In order to comply with that guidance, eligible funding will be provided to:
Small businesses negatively financially impacted between March 1, 2020 and November 30, 2020 by business interruptions caused by COVID Emergency Declarations in Lincoln County. This includes any expenditures made to respond to restrictions or interruptions in business during this time period.

Applicants must provide a profit and loss statement for like periods from 2019 and 2020 (showing the decline in profit). If the business does not have a profit and loss statement, it must provide similar financial records to show the decline in revenues (or related increases in expenses) during the time period.
The following businesses are ineligible to apply for this grant:
Passive real estate holding companies and entities holding passive investments.

Businesses that experience a decline in revenues for reasons other than those caused by the COVID-19 pandemic (e.g. seasonal or cyclical business cycles.)

Businesses that are delinquent on federal, state or local taxes that were due on or before the date of application.

Businesses that do not comply with all federal, state and local laws and regulations.

Businesses that have received more than $250,000 of federal CARES funding (e.g. PPP, EIDL, and/or EIDL Advance).

Businesses that have closed and do not intend to reopen.
Award amounts will be calculated based on the guidelines below, and may be influenced by the number of eligible applicants. The County may have to limit the number of successful grant applications based on available funds. No grants will be issued for less than $1,000.
1-3 FTE* Employees: $0-$5,000
*Calculating your Full-Time Equivalent Employee (FTE) total:
Convert part-time to full time equivalents – 1 FTE equals 40 hours. Round to nearest half. (For example 63 hours over 3 part time employees equals 1.5 FTE)
Awards will be made based on the following priorities. Based on the number of qualified applications, the County may prorate amounts of awards to increase the number of eligible businesses receiving funding.
Cause of declining profits (specific state or local executive order; service industry specifically closed or reduced)

Percent of decline in profits as shown on profit and loss statement or similar financials; number of quarters impacted

Hospitality related businesses and payroll within all sectors

Previous local, state and federal aid awarded. This does not disqualify an applicant but may effect the amount awarded.

Proportionate disbursement of funds to all regions of the County (north, middle, east and south county)
If you need assistance, support is here:
• 'I need assistance completing the app!' Sign up for FREE advising, below.
• 'I have questions about the process.' Call the County, 541-265-4108
Don't forget, any small business owner is eligible for free, confidential, one-on-one business advising from the Oregon Coast Community College SBDC. Register for free advising here and we'll be in touch asap.