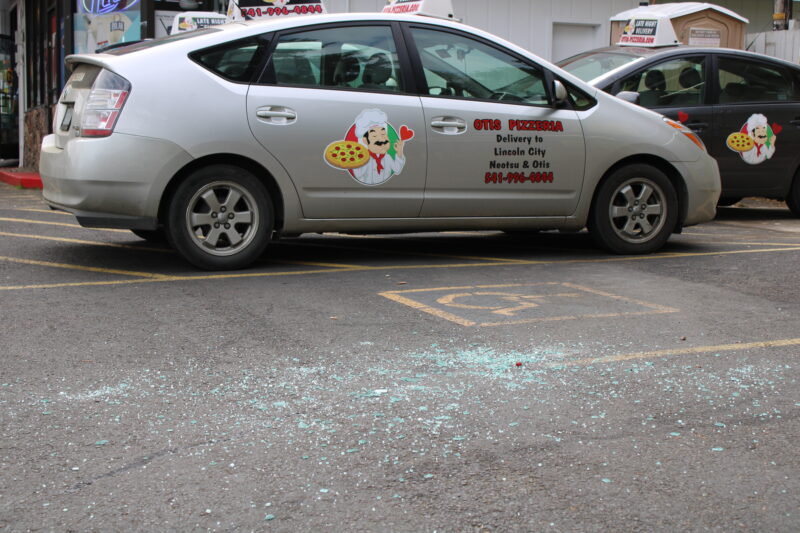 An attempted theft of an Otis Pizzeria delivery vehicle tire was thwarted by the restaurant's security guard early Saturday morning and the ordeal was captured on video by the restaurant owner.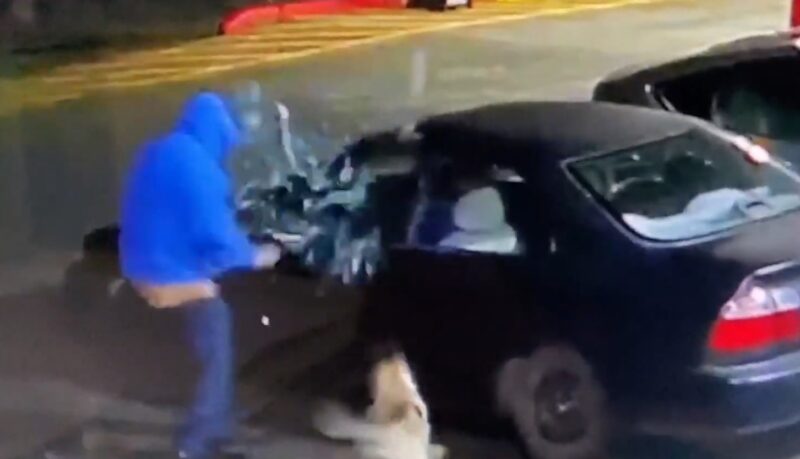 The security guard for Otis Pizzeria, who wishes to remain anonymous, can be seen breaking the would-be thief's car window with his bare hands. According to the owner, Gary Fromm, his security guard was walking his dog around 2 a.m. when he saw a small black car in the parking lot. He immediately went to confront a man who was using a jack on one of the pizzerias delivery vehicles, attempting to remove the back tire. The incident was captured with Fromm's security system.
The jack used during the theft was left behind at the scene, fully extended.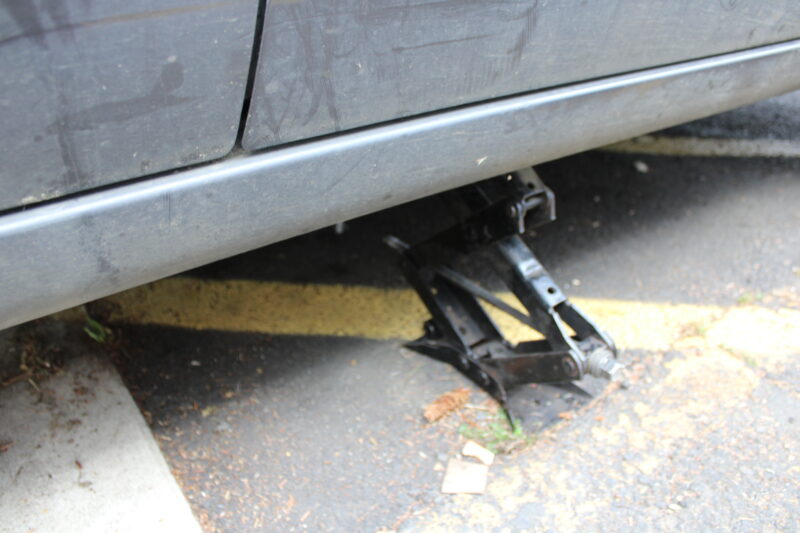 Fromm said he contacted law enforcement and shared the video with them.
"We may not have police right now, but we have one hell of a neighborhood watch group and security detail," Fromm said.
If you know who the person in this video is or have information about the attempted theft, please call the Lincoln County Sheriff's Department at 541-265-0777.