Coming back from an injury can be tough, even when you're as talented as some of the following quarterbacks. Each individual has shown sparks of greatness — or already proven they are. Here's why they will either fail or succeed in hopes of reaching their potential.
Andrew Luck, Indianapolis: Luck has yet to play regular-season football for just less than two years. He has had a rocky start to his preseason, not really letting the ball go. Most of his completions have been within 5 to 10 yards off the line of scrimmage. Luck hasn't been the most accurate passer either, going 6 for 13 in his second preseason game.
It's going to take Luck a few games, maybe even half the season, to return to his former self. When players miss over a year, even the best tend to take time to return to their natural form. The year after Tom Brady broke his leg, he threw 13 interceptions, the most he's thrown in a season in the last 10 years. After Michael Jordan returned from baseball, he shot less than 45 percent, when he tended to be a 50 percent shooter from the field.
Luck is certainly one of the NFL's most talented players, but it's going to take time for him to catch stride, especially with one of the league's weaker rosters.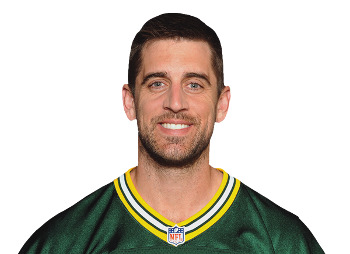 Aaron Rodgers, Green Bay: When Rodgers went down last year, so did the Packers' chances to make the playoffs. Rodgers is arguably the most talented QB in the league.
Rodgers has one of the stronger arms, which we've seen on several "Hail Mary" bombs in the past. He also has the ability to extend the play with his feet, running it, or even just stepping out of the pocket and throwing on the run. Rodgers is everything you want in a quarterback — intelligent, strong arm and good feet, plus he has the confidence.
We didn't get to see much from Rodgers in Week 2 of the preseason, but what we did see is the same old Aaron Rodgers, ducking and dodging the defense and scoring touchdowns. Look for Rodgers to have a big year, and possibly sign the largest NFL contract to date.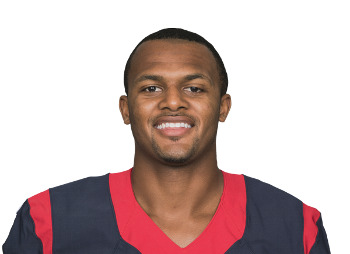 Deshaun Watson, Houston: The human fireworks show, Watson took the league by storm last year. He was on his way to having the best season ever by a rookie quarterback until going down with a torn ACL halfway through the season.
Before the injury, Watson was able to throw for 19 touchdowns in just seven games, and had a phenomenal passer rating of 103.0. Watson is great in the pocket, but he can also kill you with his feet, averaging 7.5 yards per carry and just under 40 rushing yards per game.
One knock on Watson is that he has the tendency to throw picks, but that's not a huge deal when you can put points on the board. In fact, the two quarterbacks with the best touchdown-to-interception ratios, Alex Smith and Tyrod Taylor, got traded last year.
Watson also has some talented players around him — Lamar Miller at tailback and Will Fuller and DeAndre Hopkins on the outside. Watson was lights-out and played like he'd been in the league for several years. Being injured gave the rookie time to learn the playbook more thoroughly, so look for him to come out and have a big year.
Carson Wentz, Philadelphia: Wentz was the frontrunner to be MVP when he went down last year. While he was able to cut up offenses last season, things are a little questionable this year. The Eagles aren't positive about his return date, posing the obvious question: Is he ready? If the Eagles are smart, they'll give him the time he needs for a full recovery.
When, and if, Wentz returns to his full potential, look for him to resurface on top of the MVP charts. The Eagles have taken no steps backward as a team. If anything, they've gotten better.
With an offensive-minded coach like Doug Pederson, Wentz has the tools to be extremely successful. He should have no struggles unless he rushes himself back on the field.
Among Wentz's strengths is his ability to escape from the pocket. Rushing back from a torn ACL will only hurt him and the team because Nick Foles has yet to play well since his Super Bowl MVP effort. Look for Wentz and the Eagles to be hungry for another Super Bowl upon Wentz's return.