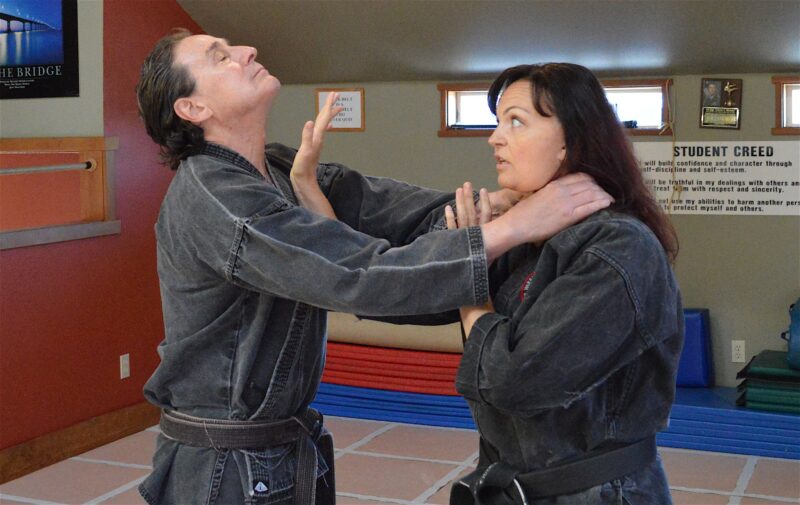 LINCOLN CITY — As a female in one of Oregon's most dangerous cities, Tiffany Richards would be the wrong woman to pick on in an empty parking lot — one of the places where women are often assaulted.
Richards, 42, is a second-degree black belt and self-defense expert who will share her stories and skills in a special two-hour Teen & Women's Self Defense Seminar Wednesday, Aug. 26, 6-8 p.m. at Taft Athletic Club, a 24/7 gym and martial arts center located at 4744 S. Hwy. 101 in Lincoln City.
"This class is a no-frills course designed to give women and teens the confidence and tools to protect themselves," said Richards, a martial artist for 21 years. "This is not about defeating an opponent, but getting away."
Americans everywhere are worried about their personal safety these days, but nowhere more than in Lincoln City. Data from a recent F.B.I. report found that Lincoln City's crime rate is 6.32 per 1,000 residents, nearly twice the Oregon average of 2.86. The odds are 1 in 158 of becoming a victim of a violent crime here, compared to 1 in 350 for Oregon overall.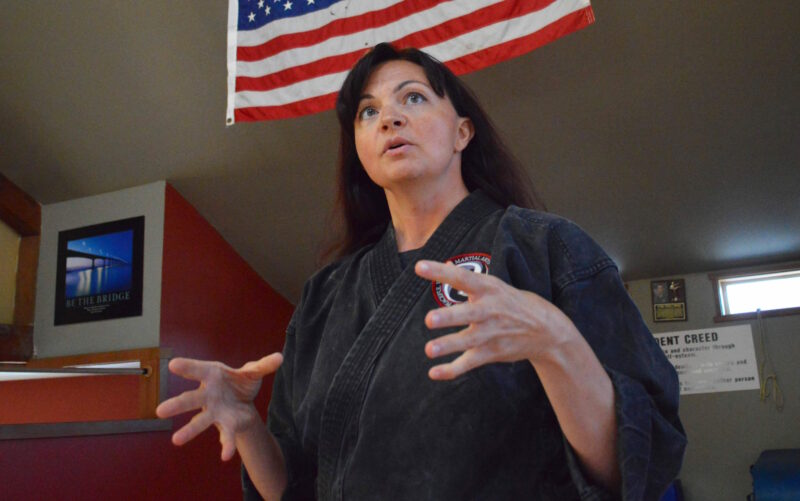 "Women in our society are taught to be nice, not hurt things and certainly never to strike," asserted Richards, whose class is a crash course in self-confidence and male weak spots. "No matter how big the attacker is, they'll discover how to harness their fear and fight like a savage."
Richards tells the story of one self-defense class graduate from Seattle who was followed into a park restroom by a would-be rapist. A cell-phone app caught her every move, recording how she kept moving, lunging and striking until she was able to corner the attacker in a stall and keep him there until police arrived.
Attendees will learn how to break away from grabs, chokes and holds, how to spot "red flags" and how everyday items can be used as lethal weapons. They'll quickly realize seldom-tapped inner strengths — including a woman's famous intuition and her "powerful" voice. Easy-to-throw palm-heel strikes and low-but-debilitating kicks can be mastered in minutes, along with other surprising techniques gleaned from the visiting black belt's astonishing career. No previous martial arts experience is required.
Richards specializes in a trio of martial arts styles, including Shorin Ryu (Okinawan Karate) and Esckrima (Filipino knife-fighting). She is also the first and only female to achieve a black belt in Ken Shodo, a treacherous blend of Chinese and Okinawan fighting techniques. When she's not summering in Oregon, she operates the Peaceful Warrior Martial Arts dojo in Phoenix, Ariz.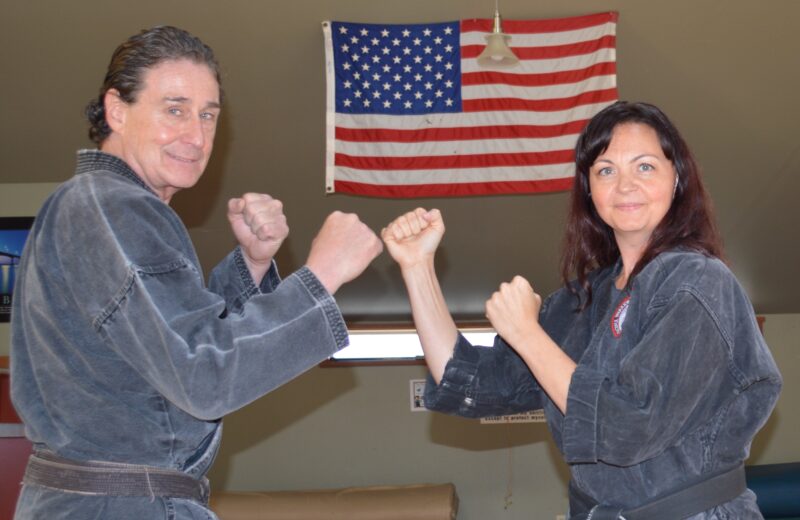 The Teen & Women's Self Defense class, $20, is open for ages 13-to-adult. Pre-registration is required by emailing [email protected] For more information, call 480-330-2066.
City officials blame seasonal tourism for the influx of crime. Saying Lincoln City swells to nearly five times its normal size to 40,000.