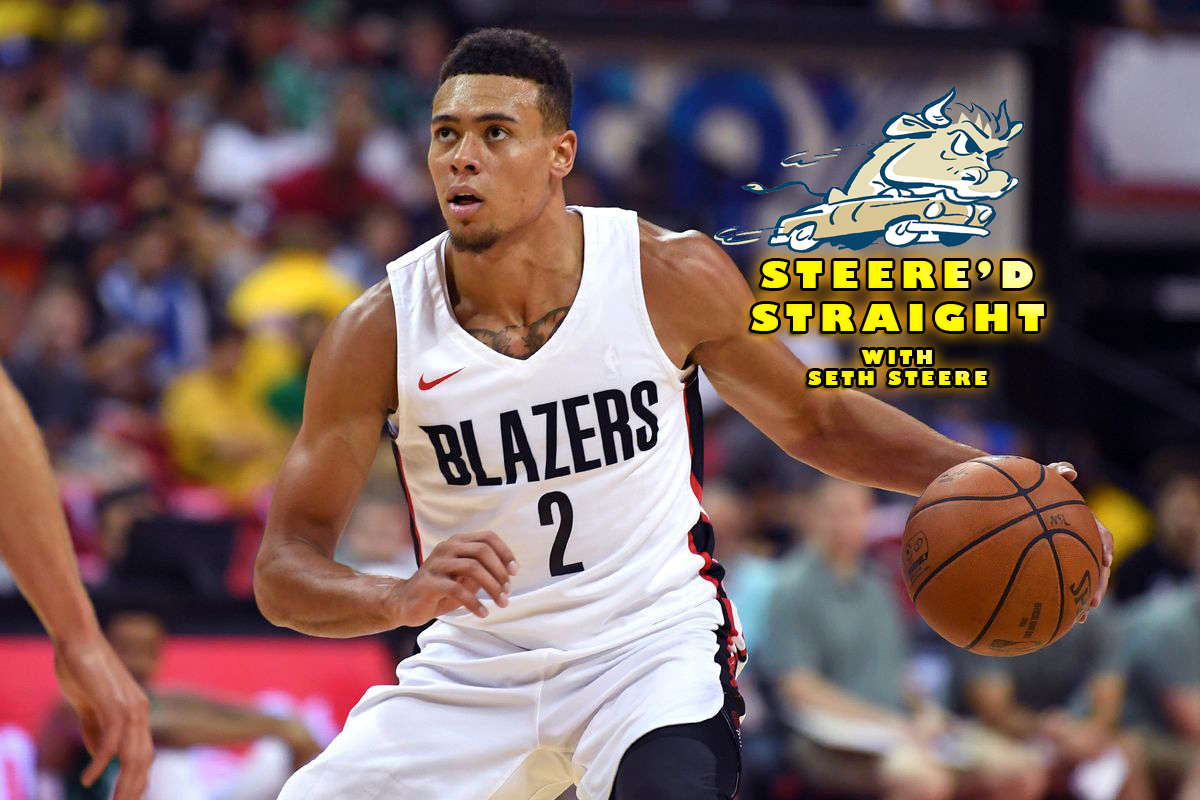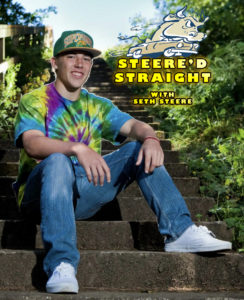 NBA Summer League consists of first-, second- and third-year players and those who participate in the G League (an NBA affiliate). Summer League started July 2 in Las Vegas, and the championship game was July 22, in which the Blazers played the Lakers, led by Summer League MVP Josh Hart. The Blazers were able to capitalize on a hot start and claim the Summer League title.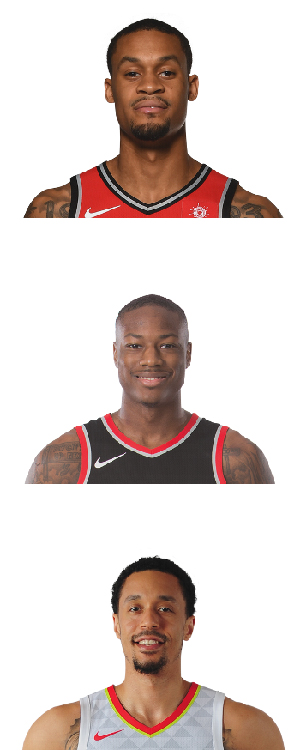 The Blazers were filled with young talent. They were able to bring in K.J. McDaniels, who claimed the Finals MVP; Archie Goodwin, who holds the record for most career Summer League points (not sure if that's a good thing); and John Jenkins, who shot lights out. The Blazers were also filled with talent throughout the roster: Wade Baldwin, Zach Collins, Caleb Swanigan, Jake Layman and draftees Afernee Simons and Gary Trent Jr.
Wade Baldwin IV was a man on a mission. He made second-team All-Summer League. He tied for the team lead in scoring at 13.4 points per game, and led the team in assists with 7.4 per game. He shot 50 percent from deep, while only shooting about two 3s a game, but still shows signs of being a good shooter. Baldwin is also a physical freak. At 6-foot-4, he has a 6-11 wingspan that allows him to be an elite defender. He totally shut down the Rockets' James Harden in the regular season. Baldwin looks to be the most ready to make an impact and will fill the shoes of Shabazz Napier, who the Blazers let go earlier this summer.
Jake Layman is coming into his third year as a Blazer, and, up until this point, things have been disappointing for the small forward out of Maryland. Layman was able to come out this year in Summer League, showed signs of improvement and that he was ready to make a statement. He was tied for the lead in points per game with 13.4 and was one of Portland's better defenders, leading the team in steals at 1.4 per game. He was exciting to watch. He made some big-time blocks and some big-time dunks. Layman is very athletic and is able to take it to the rack and put you on a poster, while shooting 54 percent from deep in Summer League. This regular season is an important one for Layman to prove he can be a contributor.
Zach Collins had a lot of hype and expectations going into Summer League. He filled them on the defensive end, averaging 2.7 blocks per game. Collins is great as a rim protector. He can also get out and defend the perimeter. His defensive footwork is solid. He wasn't the strongest rebounder, but was good enough with nearly seven a game.
Collins struggled on the offensive end, only averaging eight points on 40 percent shooting. He's taking good shots, just not getting them to fall. If he continues to miss, it could become a problem, but often times shooting is a confidence thing. He just needs to find that confidence in his shot. Look for Collins to get some big minutes this season with fan favorite Ed Davis playing for the Brooklyn Nets.
Caleb Swanigan was a beast on the boards, averaging more than 10 rebounds per game. Swanigan shows a lot of tenacity on the glass. He had a much quicker second jump than last year and was able to snag a few tipped rebounds because of it. He wasn't able to get his offense going quite like he was able to last year in Summer League, coming away with 16 points per game, which was double his point total this year. Swanigan saw the most minutes out of any Blazer this summer, showcasing his stamina, a knock on him in the past. For Swanigan to get big minutes, he's going to need to get a little quicker. He struggles in the pick-and-roll and on the perimeter when getting switched on to guards.
Blazers' first-round pick Afernee Simons, the young gun from IMG Academy (a high school), had some spurts of solid play. In the second game, he got off to a hot start, knocking down two quick 3s in the first quarter. Some might say that confidence came from Damian Lillard, who told Simons to go out and play like the first-rounder he is — that "we [the Blazers] picked you for a reason." Simon shot fairly decent from long range, shooting 35 percent from beyond the arc. Simons will probably see few minutes his first year, and maybe even his second, but he is a solid prospect who can really put the ball in the basket.
Gary Trent Jr. was everything we expected him to be. He reminds me of another former Duke Blue Devil, JJ Reddick, yet Trent is a little more solid defensively from what he showed in Summer League. He was able to come away with an average of 1.3 steals per game, second on the team. While not shooting as efficiently as he would have hoped, he showed skill coming off screens, displaying his spot-up shooting ability. Trent is going to take some time to develop and won't see huge minutes coming off the bench with new additions Nik Stauskas and Seth Curry, two solid perimeter shooters, but look for him to make an impact. His shooting ability will give the Blazers the ability to spread the floor.
While posting good numbers, players such as Archie Goodwin, KJ McDaniels, John Jenkins and a few others will not be a part of the Blazers going forward, as the team did not have a lot of space to fill, both on the roster and in cap. The Blazers played extremely well during the summer, boasting an undefeated record (7-0). Portland's final roster: Damian Lillard, CJ McCollum, Jusuf Nurkic, Maurice "Mo" Harkless, Evan Turner, Seth Curry, Garr Trent Jr., Zach Collins, Caleb Swanigan, Wade Baldwin IV, Meyers Leonard, Nik Stauskas, Al-Forouq Aminu, Jake Layman, and Afernee Simons.
The Blazers played great team ball last month in Las Vegas and were able to get key plays from key players. While Summer League progress doesn't always translate to regular season, or postseason success, it was exciting to watch Portland win a Summer League title, especially over the Lakers, who beat the Blazers last year in the championship game.