A section of NE West Devils Lake Road will be partially, then fully shutdown while Stayton-based contractor, HP Civil Inc., replaces a bridge, causing detours to Samaritan North Lincoln Hospital.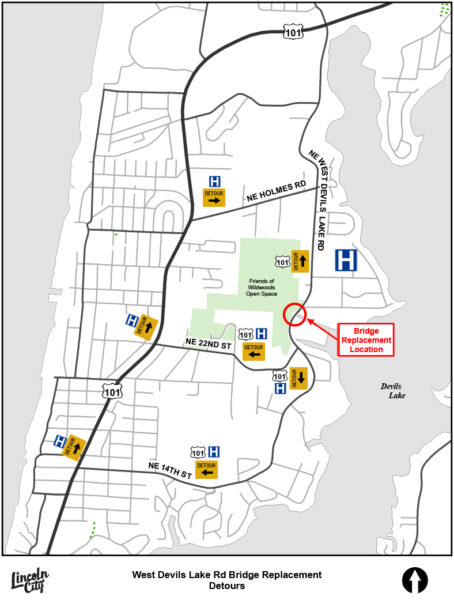 Starting Monday, Aug. 17, NE West Devils Lake Road will be restricted to one lane of traffic as crews work on replacing the bridge. On Monday, Aug. 31, both lanes will be closed and detours will be in place until Sept. 21. During the project, the wooden pedestrian bridge will be closed for safety reasons.
Samaritan North Lincoln Hospital will be accessible from NE Holmes Road and where Highway 101 and NE West Devils Lake Road meet. The hospital can not be reached from NE 22nd Street during the closure. The City of Lincoln City is asking the public to use the intersection of Highway 101 and West Devils Lake Road to alleviate increased traffic on NE Holmes Road.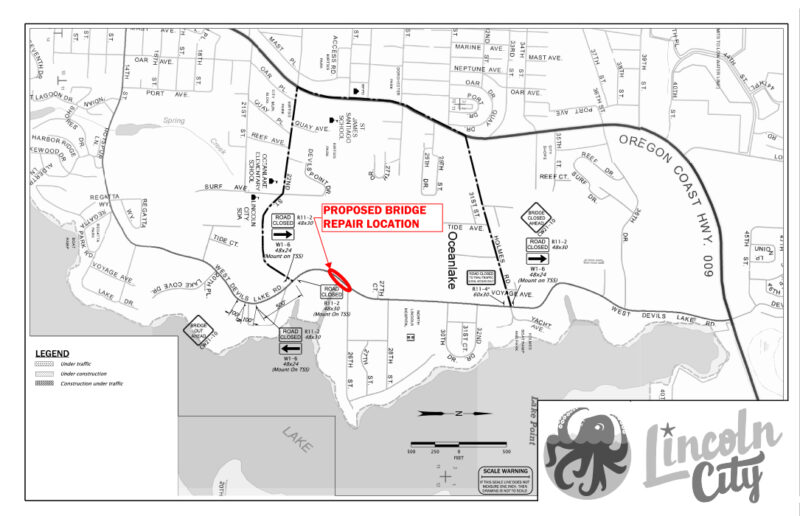 City officials said they will contact the hospital and ambulatory services personally to discuss alternative routes and any concerns they may have.
Property owners who live in the affected area will be sent a notice explaining the construction and detours.