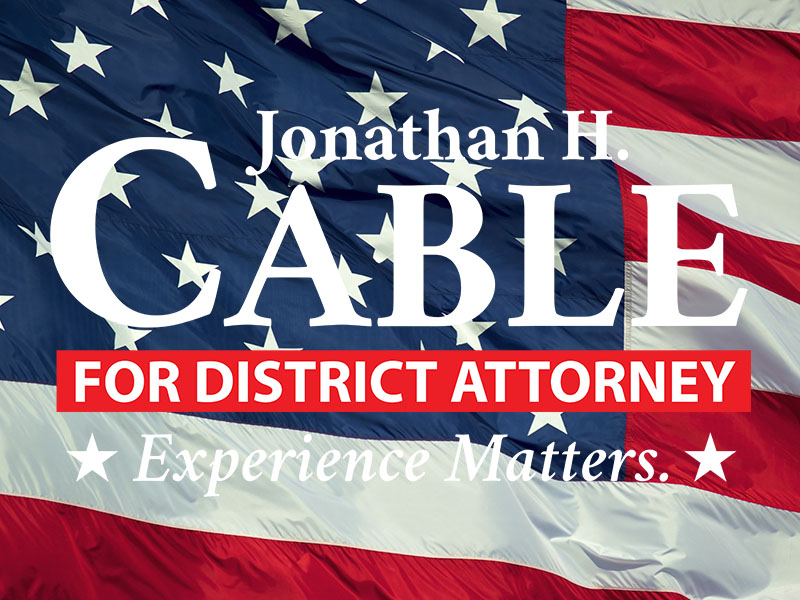 Until January of this year, I was a Deputy District Attorney in Lincoln County and was responsible for child abuse and sexual assault crimes, chaired the child abuse multidisciplinary team and sexual assault response team, and was a member of the major crimes team.
I was not in Lincoln County long, but I quickly developed a deep love for this beautiful part of the state and the communities that make up the county. For that reason, and because I was asked to, I threw my name in the hat for consideration for the appointment as District Attorney when Michelle Branam left. I was naturally disappointed, but not surprised, that the decision was made to give the appointment to Jonathan Cable. Mr. Cable's connections to the area far exceeded those of any of the other three of us who applied, and he has an impressive, varied resume of experience that will, and has, served him well in the role.
I left Lincoln County, but I remain passionately interested in the community and the success of the District Attorney's office. I know both candidates for DA – I have gone head-to-head in court with Mr. Cable, and occupied the office next door to Ms. Danforth in the DA's office. I know them both personally and professionally. I have watched their campaigns from a distance. And I feel the need to speak up.
I can attest that Lanee Danforth is a very smart attorney. When she is invested in a case, she throws herself into it with abandon, and she is usually successful in trial. She is a real resource in that office, and has an outstanding grasp of the evidence code. She is perfectly suited to be a deputy district attorney, and an excellent one.
She is not, however, a leader.
Having worked alongside her, I can say without hesitation that she would be the absolute wrong choice for DA. The position of DA is an administrative, and to a lesser degree, political, one. The DA has to be a leader, an inspiration, and a deft manager of people, budgets, expectations, relationships, and messages. Crucial to the success of the DA is transparent, ethical, dedicated focus on the role of the DA in the criminal justice system, and the importance of independence and absolute adherence to the law, recognizing the awesome power the position can wield. It is helpful, to be sure, if the DA is also a good trial attorney. However, exceptional, ethical leadership is what Lincoln County, like every other county, needs in the DA.
Citizens of Lincoln County are fortunate to have the chance to elect a well-qualified District Attorney in Mr. Cable, and to retain a well-qualified Deputy District Attorney in Ms. Danforth.
PAID FOR MY MICHAEL THORNICROFT