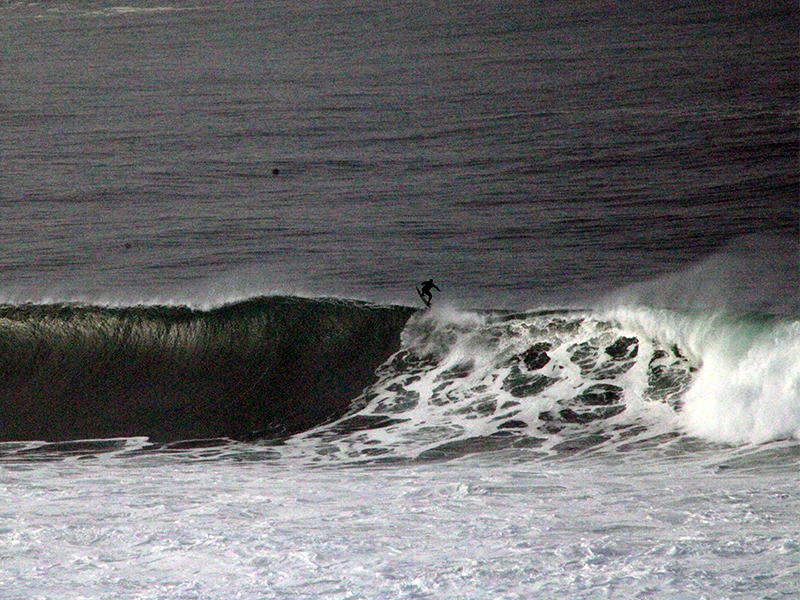 A handful of surfing elite and some locals took to Lincoln City's ocean Thursday as the swell was right for big wave surfing at Nelscott Reef.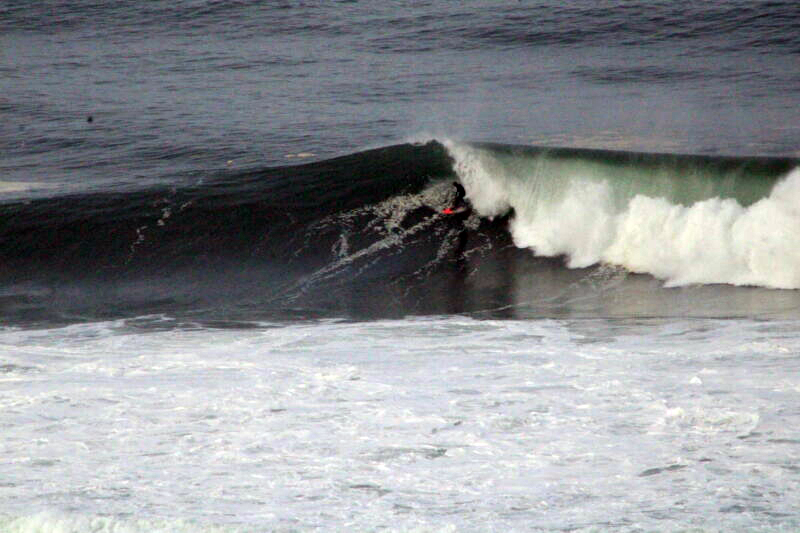 These were not the biggest waves according to pros, but big enough to see some famous names in the surfing world come to Lincoln City to show off their expertise.
Drones were hovering 3,000 feet out over the ocean capturing the spectacle as jet skis towed surfers into the waves while others opted to paddle in.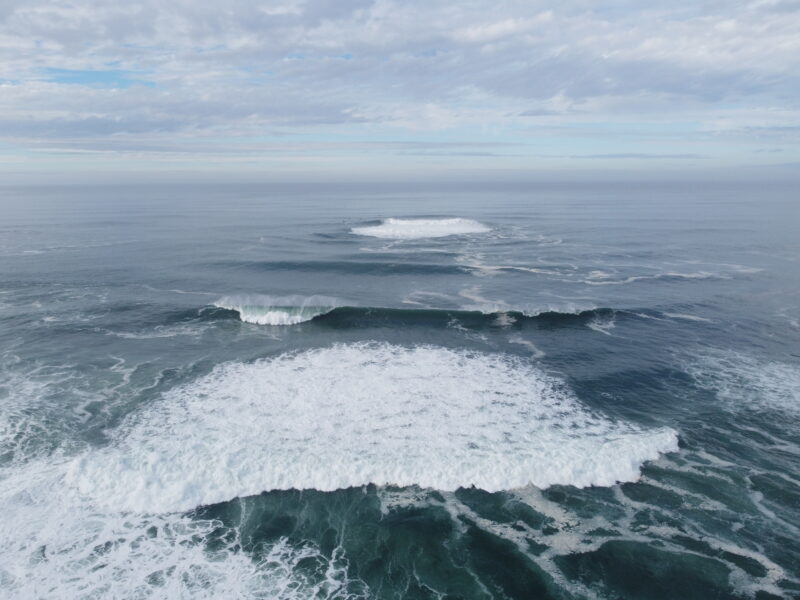 Stand up paddle pro Wade Lawson, a previous winner of the Nelscott Reef Big Wave Classic, was in attendance all the way from the Grand Canyon where he flies helicopters. He also runs a stand up paddle instruction company in southern California. Fun fact: Lawson has sat in on over 200 episodes of Judge Judy as an audience member.
Big wave surfing guru Laird Hamilton, co-inventor of tow-in-surfing, was rumored to be in the water, but could not be confirmed as of the writing of this article. Hamilton is possibly the biggest name in big wave surfing according to professionals and amateurs.
Also riding the waves was YouTuber Ben Gravy, who has 124,000 subscribers and was said to be filming for his channel.
Nelscott Reef Big Wave Classic founder John Forse was on hand to witness the festivities, saying an even bigger swell was headed to Lincoln City Monday.
"This is what we call an XL swell," Forse said. "Monday looks like it will be perfect conditions and an XXL. It will be a much bigger swell than today."