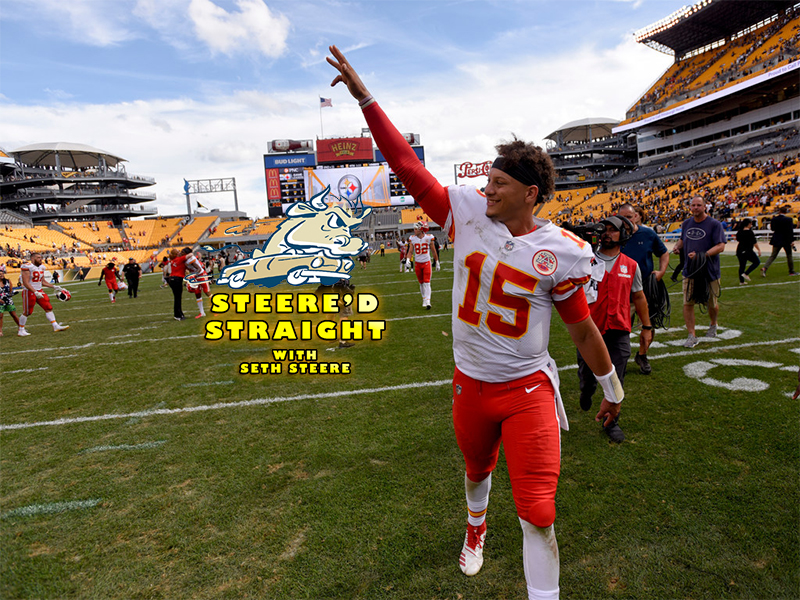 The Kansas City Chiefs have had a high-powered offense, but didn't necessarily have the quarterback to use the weapons. Alex Smith was certainly no risk-taker, but now the Chiefs have last year's first-round pick at the helm and things look a lot different.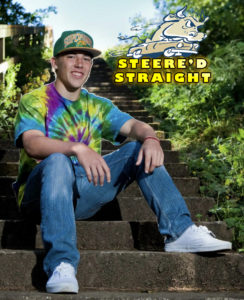 Patrick Mahomes was able to throw for four touchdowns and no interceptions in his winning debut over the division-rival Los Angeles Chargers. Mahomes looked solid in his first appearance, and many people were quick to jump in his corner. I wasn't quite ready to leap on that bandwagon until last weekend when he threw for six touchdowns against the Steelers in Pittsburgh.
Mahomes started the game going 5-for-5 for 121 yards and two touchdowns. Mahomes possesses all the talent in the world to be an elite quarterback. He has the ability to run or simply escape the pocket to make the throw. He is very good throwing accurately on the run, even with different arm angles. In some situations, you're not always going to be allowed to use your normal throwing motion. At times, you might need to let it go sidearm. Mahomes is able to do that.
One thing about Mahomes that stands out is his arm. Earlier in preseason, we got to see Mahomes launch it around 70 yards to deep-threat receiver Tyreek Hill. Mahomes has said he has thrown a ball 83 yards in practice while at Texas Tech. Mahomes possesses the talent to be the next big thing at quarterback, but who surrounds him might be more important to his success while he is young.
Mahomes is led by one of the great offensive minds in the NFL in coach Andy Reid. Reid is looked at as on offensive genius by most of his peers, and for good reason. He has certainly earned it, making a Super Bowl appearance with the Eagles and leading the Chiefs to the playoffs several years in-a row. It just seemed as though Reid was missing something, as the Chiefs struggled when they made the playoffs, often seeing first-round exits. Reid might have found the missing piece to his struggles in Mahomes.
Not only does Mahomes have great coaching behind him, but he is equipped with all the tools to be successful. He has a solid running-back in Kareem Hunt and a top-five receiver in Hill, otherwise known as "the Cheetah." Matching Hill on the opposite side of the field is the Chiefs' newest signee, Sammy Watkins, who hasn't shown much because of injuries. But the former first-round pick is looking to make a splash, especially after signing a new contract.
Last, but certainly not least, is tight end Travis Kelce, who you could argue Kelce is the best tight end in the league. With these weapons, Mahomes is well on his way to stardom. His quick start has already seen him break the record for most touchdowns thrown by a quarterback in his first two games.
The Chiefs have the offense to make the playoffs, but there are questions on the defensive side of the ball, where they surrender nearly as many points as they score, relying on the offense to win games. With Mahomes and Reid at the helm, look for the Chiefs to carry the momentum into Week 3 against a 49ers defense that has allowed 24 points in its first two games.