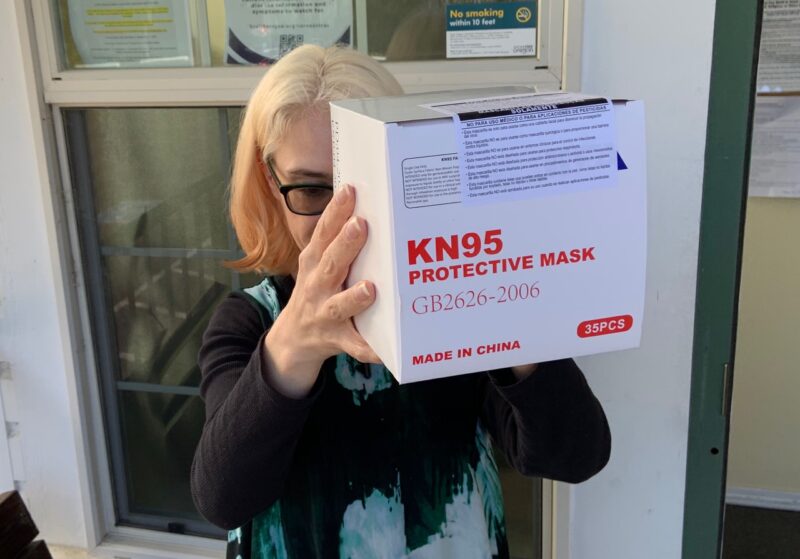 DEPOE BAY — Protective face masks are being distributed in the nick of time to ordinary citizens of Lincoln County after state officials recently agreed to increase the supply.
Boxes of KN-95 protective masks arrived at city halls around Lincoln County last week, just days before sweeping new Covid-19 orders were set to take effect. On Wednesday, June 17, 1,500 masks arrived at Depoe Bay City Hall, where four boxes flew out the door for dispersal at the food bank and the town's only church. Lincoln City received 5,000 masks, while other deliveries were made to Newport, Yachats, Waldport, Toledo and Siletz.
On Friday, June 19, county and city officials met online for a joint meeting that produced two new Covid-related mandates. One will reduce social and religious gatherings from 25 people to 10, the other imposes a requirement to wear a face mask in most public settings, including grocery stores, gyms and public transit. Both rules take effect Wednesday, June 24.
County emergency manager Jenny Demaris reported that Lincoln County has received a total of 100,000 "face coverings" from the state, with about 80,000 already distributed to health care providers, schools, first responders and citizens who turned out for a countywide drive-up mask giveaway on June 13.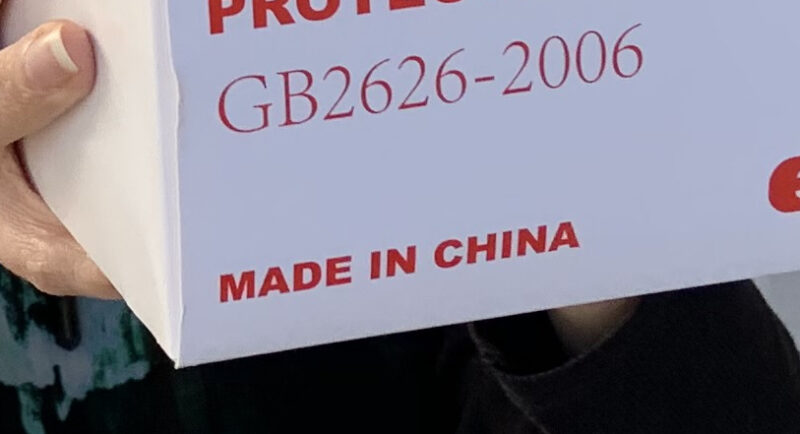 "Lincoln County received an initial shipment, but upon further evaluation of the quantities given we received additional ones," said Demaris, who cited a volunteer warehouse staff for dispersing nearly 3,000 boxes of masks. "We're saturating the community as best we can."
A KN95 is equivalent to an N95 mask, but is manufactured in China. Demaris advised the non-cloth face coverings are "durable, but not washable." To obtain a face mask, call your local city hall.
As she volunteered to mete out masks, Depoe Bay City Councilor Debbie Callender said she objected to the county's crowd reduction efforts because it will impact her church services. Reluctantly, she will distribute the KN-95s during Sunday services.
"I couldn't believe the state was providing us with masks made in China," she said. "The Chinese gave us Covid, and now they're profiting on it."