Editor's Note: The following article is part of a series of guest columns covering the coronavirus pandemic from longtime North Lincoln Fire & Rescue District Captain (retired) and Oregon Coast Community College Disaster Preparedness Educator Jim Kusz.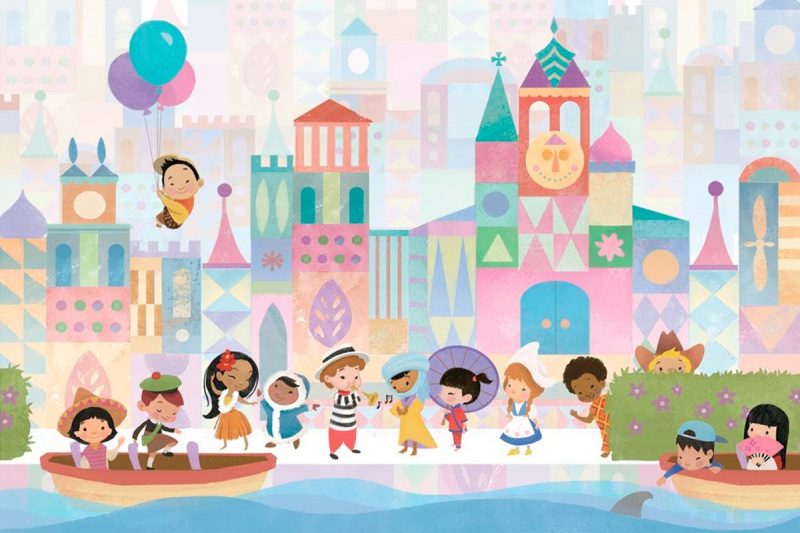 It's surreal what's happening in our world today, and the future is most definitely uncertain. Many people and communities have been "panic shopping," over-stocking and creating a shortage of essential household supplies at grocery stores. Things like toilet paper, bleach, disinfectant wipes and hand sanitizer have been sold out in stores across the country.
Time seems to be moving so fast, and so does the COVID-19 virus.
It was only a month ago that I taught my Disaster Preparedness for the Pacific Northwest course at Oregon Coast Community College. In the class, I spoke of the Coronavirus and shared information about the Spanish Flu and other pandemics. According to the World Health Organization, the most likely catastrophic mass-casualty event would be a pandemic. I pointed out that a 2006 White House report stated that a worldwide pandemic could kill an estimated 2 million people in the United States. A global pandemic of this scale was inevitable. In recent years, hundreds of health experts have written books, white papers, and op-eds warning of the possibility. Bill Gates was telling anyone who would listen, including the 18 million viewers of his TED Talk.
This coronavirus first discovered in the city of Wuhan, China and reported to the World Health Organization December 31, 2019, has rapidly spread. The WHO gave the virus a placeholder name 2019-nCoV. On February 11, 2020 it was officially called "COVID-19," with "CO" representing "corona," "VI" for "virus", "D" for disease and 19 for the year.   Fast forward a few months and the virus has extended to at least 203 countries and territories worldwide. More than 44,000 people have died from COVID-19, while nearly 885,000 infections have been confirmed at the time of this writing.
The world has grown quickly and so has the virus.
Population
With the 2020 Census this year, thought I'd write a little about population. In my community college course we discuss how Earth's population growth can impact our environment and increase disasters. As populations grow, we use more resources and affect the climate.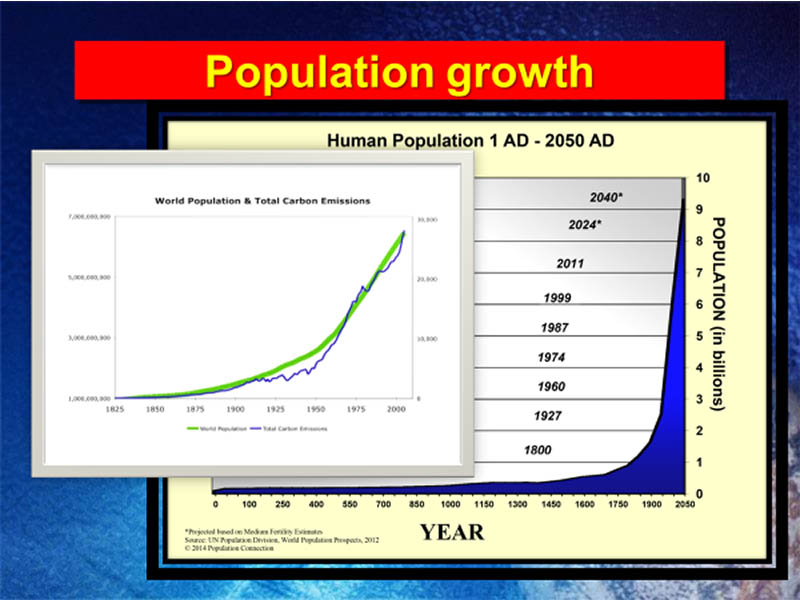 In last few decades, we have seen that wildfires are on the increase and more fierce, storms are stronger, sea level is rising and as we're seeing currently, when large numbers of people fall ill, it puts stress on our health care systems globally.
It's interesting to stop and think that around 1804, our planet earth, for the first time, reached the global population estimated to be one billion people. 1804 is a significant year when teaching about the Pacific Northwest since it was in May 1804, Meriwether Lewis and William Clark left from St. Louis, Missouri with the Corps of Discovery and headed west in an effort to explore the new lands bought by the Louisiana Purchase.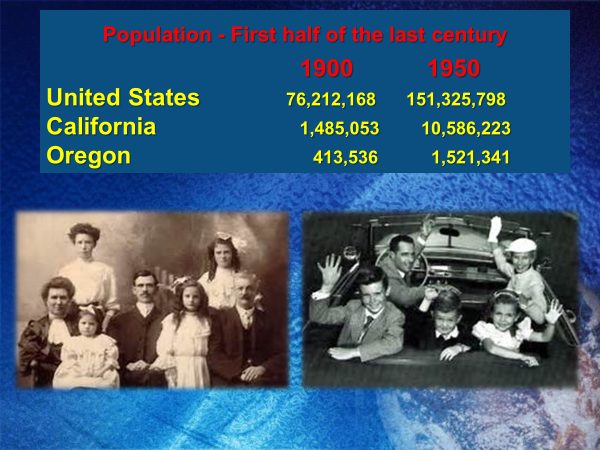 Think what the Pacific Northwest looked like 216 years ago! It was a foreign landscape with lush forests, rolling plains, wild river rapids and magnificent snow capped mountains.  Lewis and Clark documented new species of wildlife, plants and saw sites so breathtaking they felt people back east wouldn't believe them. It was a pristine land. The only people here were the indigenous people; several native tribes they met and traded with along their way to the Pacific Coast.
Many of these indigenous tribes would be nearly decimated by smallpox, measles, influenza and other diseases; greatly reducing the population on the Northwest tribes. These illnesses were brought to America from European settlers.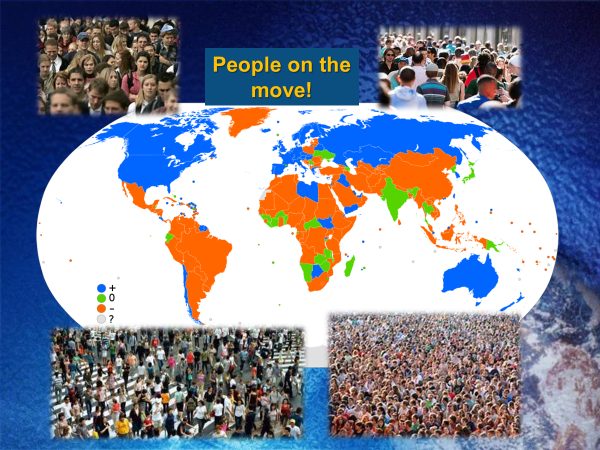 However, Earth's population grew rapidly over the next hundred and fifty years, and a lot happened in the United States. We had a Civil War. It was the dawn of the industrial age and we began to build factories, spike railroads, carve canals, slice through mountain, built massive dams and created huge cities. We fought a first World War and a second World War. By 1950, Earth's population was estimated at 2.5 billion.
Since 1950 we've exploded to 7.7 billion people on this little blue planet. I've included some of the slides I've used over the last several years in my college course in this article to help illustrate the growth in population.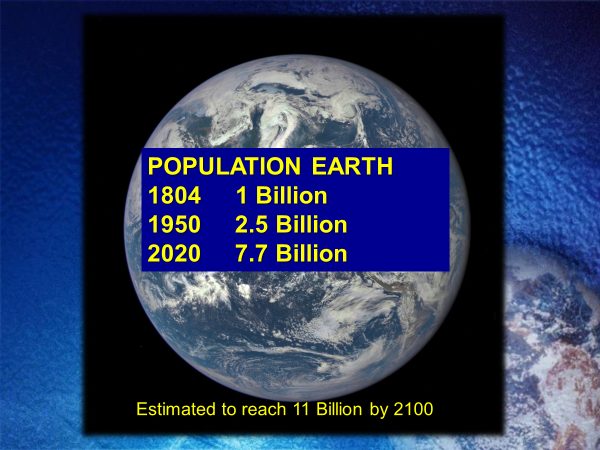 In 1804 it took more than two years for Lewis and Clark to get back home to St. Louis. Today it would take a few hours by plane. It only took a few months for the virus to travel around the planet and infect tens of thousands.
Zombies
I talk a lot about zombies in my college class. It's an analogy for many things from pandemics, of course, to my term for people who do not prepare. Zombies by my definition are individuals who fail to prepare for disaster.
My definition:
zom·bie /ˈzämbē / noun
A person who does not prepare for disasters, who after a disaster wanders the earth dazed, looking for individuals who have information, supplies, water, food and brains.
a tall mixed drink consisting of several kinds of rum, liqueur, and fruit juice.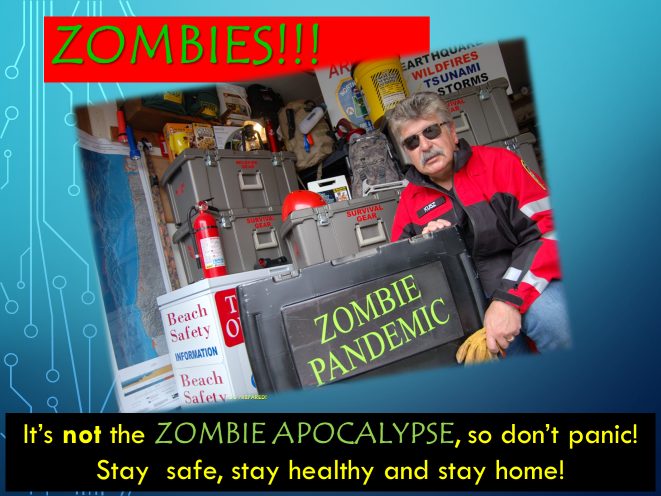 Zombies and physical distancing — a term James Corden used to replace social distancing (and I like better too, we can be social by phone, text or email) — seems to be helping to slow down the virus and flatten the curve. I saw a comedian say: "If COVID-19 was a Zombie outbreak everyone would social distance themselves immediately, and stay home behind locked doors."  They definitely would stay further than six feet away!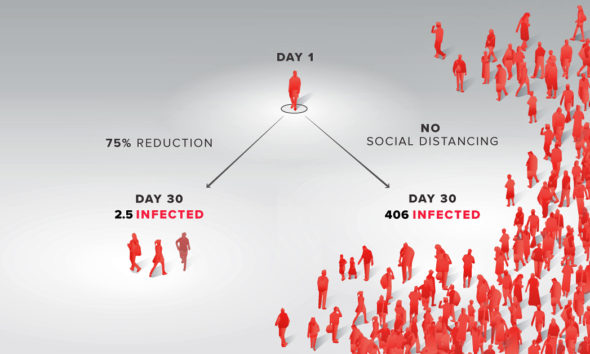 Thanks to all the people out there helping to keep essential businesses open and stocked, delivering mail and parcels. Thanks to all the EMS workers, and to all people making masks, preparing food for the less fortunate and elderly, local distilleries making hand sanitizers and thanks for those making financial donations or giving the gift of life with blood donations.
NOTE: I invite you to Google an article regarding global diseases that was written 2 weeks ago on March 14, by Nicholas LePan, Visualizing the History of Pandemic. The article is thought-provoking but the graphics showing the history of plagues from Antonine Plague 165—180 AD to the current COVID-19 virus are wonderful visualization of the timeline and impact they had on the planet.
Love each other, support each other, use technology to reach out to each other! Just don't hug each other. Stay home, stay safe, and if you have children at home hug them and your dog too.