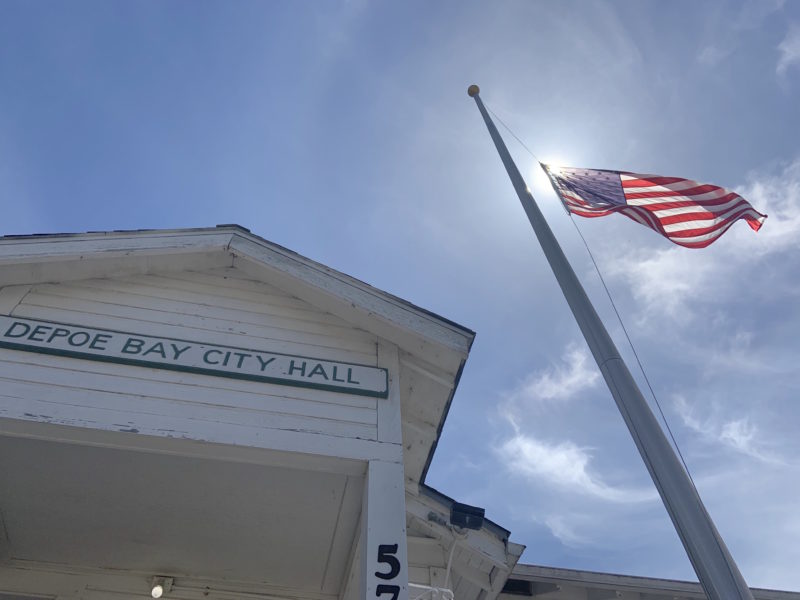 DEPOE BAY — The city council voted unanimously this week to create a new committee to study Depoe Bay's troubled finances, battered by the Covid-19 crisis, inadequate business software and mismanagement by a former top official.
The resolution included several parts, including an "Essential Payment Spending Plan" to keep the city afloat through 2020, a financial report to be provided at every city council meeting and assigning citizens and council members to a new Financial Subcommittee.
City Recorder Barbara Chestler warned in May the city's main income sources, including hotel room taxes and sewer and water fees, were in collapse amid a pandemic lockdown of coast tourism. She proposed a "bare bones" spending plan that would keep the lights and telephones on, haul sludge from the wastewater treatment plant and pay the city's 13 employees, all deemed essential to run public works.
Councilors studied Chestler's list of crucial payables at their June 2 meeting, debating the issue of buying marine fuel for the cash-strapped harbor, which struggles under the loss of valuable leases involving a failed walkway project and discount moorage and launch fees.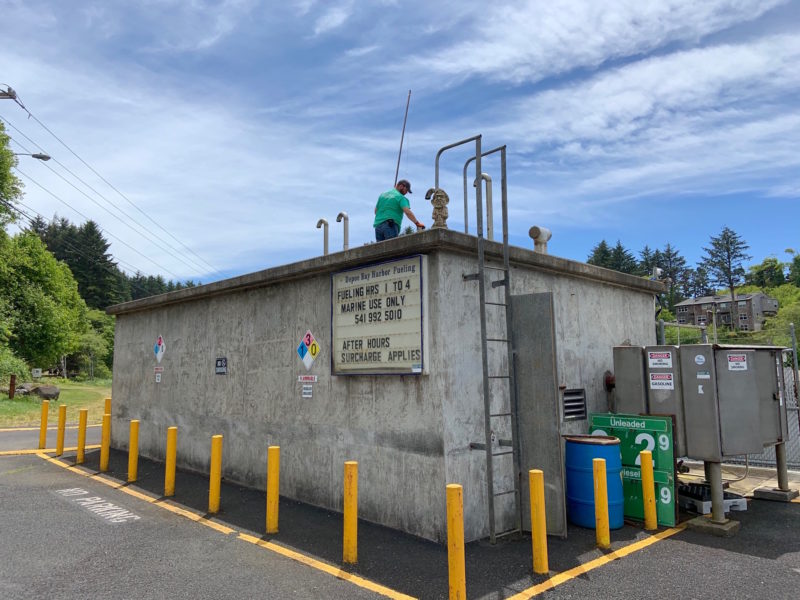 The city erected a fuel bunker and dock in 2008 to service a large sport fishing and whale watching fleet but tacks on a fee of just 35 cents per gallon — well below what some councilors consider adequate to cover the costs of operation.
"This is a benefit for the charter operators, but it's not an equal benefit," remarked Debbie Callendar after looking at the figures. "We haven't cut rates for water and sewer, or done anything equivalent to that. This is supporting one type of business over everything else, and I can't see the city continuing to lose money."
Councilman Loren Goddard, who operates a fleet of charter boats, said he didn't advocate "losing money" on the dock but said its closure would "emasculate" the charter industry. Even as councilors delayed the matter for further review, the popular port is expected to have a $313,000 shortfall in revenues for the current budget year. The spending plan calls for the deficit to be made up from urban renewal taxes and the city's $1.7 million general fund.
While support for an independent committee to probe finances and revenues was unanimous, councilor Jerome Grant questioned the council's commitment to "transparency" after recent budget committee meetings were abruptly terminated at the mayor's urging.
"There's been too much effort to keep things quiet and not divulge some of the things going on with city finances," Grant said after the meeting. "It should all be above board."
The new city recorder, Chestler, also revealed how a $50,000 accounting system purchased in 2017 has contributed to the financial chaos at city hall, where the books have not been balanced in over two years. The program by a software company called Vision calculates finances on a cash system rather than an "accrual" basis that city auditors need to square the numbers.
"There are buttons to initiate the accrual accounting but they never built the software for it," Chestler observed, saying Vision officials have pledged to solve the problem.
In other business, the city council learned that state health department officials will test the sewage at the wastewater treatment plant for Covid-19, part of a study of small tourist towns. City Supervisor Brady Weidner said Waldport will also participate in the scientific survey.
Depoe Bay, which levies no property taxes but survives on user fees and hotel taxes, was rocked by financial scandal in 2018 after a former city councilor was hired to be the city recorder and chief business officer. After he was fired, Mayor Robert Gambino acknowledged the turmoil left behind at city hall, which included cooked books, incomplete records, unpaid or double-paid vendors and hits to state revenue-sharing and credit worthiness.