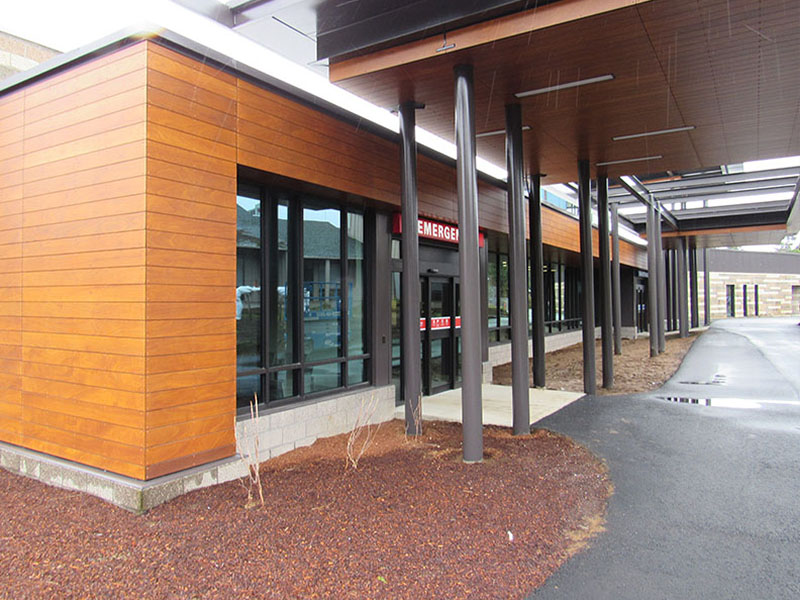 COVID -19 has forced social change in our everyday lives, created fears among many and uncertainty throughout the entire nation and the world. The global pandemic disturbs not only our lifestyle and the economy, it has placed extreme stress on the healthcare system. Things may never be the same because of this coronavirus, and that may not be all that bad!
The other day, I reached out to Lesley Ogden, MD, CEO of both Samaritan North Lincoln Hospital in Lincoln City and Samaritan Pacific Communities Hospital in Newport, to get some insight on the Covid-19 situation on the central Oregon coast, and what this may mean for society and healthcare in the future.
Kusz: When did you start at Samaritan? I remember meeting you for the first time and you made an impression on our community upon your arrival!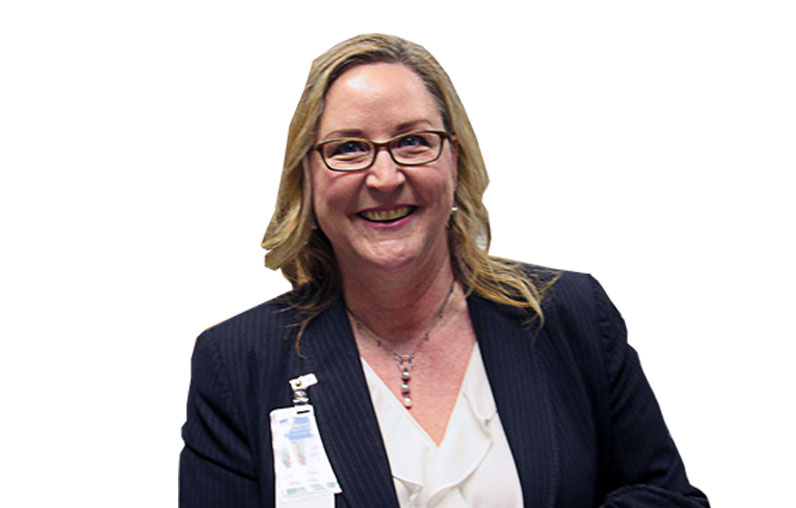 Dr. Ogden: In 2006, I was at OHSU in Portland and was job hunting around Portland – not in the city, but in the suburbs – when I saw there was a job opening in Lincoln City. I thought to come out here to take a look. I found the people and the place so nice. So, I ended up moving here and I've been here ever since. I can't believe it's been that long!
Kusz: Dr. Ogden, how are you doing?
Dr. Ogden: Thank you for asking. You know, I think I am equipped to deal with something like this because of my background in emergency medicine. I have had a lot of people tell me, "you're just enormously calm." I say, "well, I think you'd be dismayed if your emergency physician was not." None of us have ever lived through something quite like this, with this level of widespread infection, this level of activity from our government, and interventions to the level that we are completely changing our lives in order to try to affect how infection rates work, so this is new territory for all of us. I do have my moments of pondering and frankly feeling WOW, a little overwhelmed, but then you come back to science and facts, and how we're going to get through this and that's what centers me.
Kusz: How is the staff coping, and what is the general mood at Samaritan?
Dr. Ogden: People know it's not going to be the Zombie Apocalypse. In reality, it's an infectious disease. I think people get very nervous when they read what's happening in different parts of our country and in different parts of the world. Our staff is getting more and more used to being very cautious and also being cautiously optimistic. Depending on how this goes, maybe we [Lincoln County and Oregon] won't see the worst of it.
We are so enormously lucky in some ways to be where we are, and I am lucky to work with a company like Samaritan that is a non-profit and can do things that are mission-driven and that somehow has the materials and folks that were able to find the supplies that are needed and really give us a leg up. Of course, we haven't seen a surge and we haven't seen the personal protective equipment [PPE] shortages like they've seen in other areas. We still use a lot of PPE because we treat every patient as presumptive COVID.
Kusz: Once you have a presumptive COVID-19 patient, what protocols are in place to protect staff?
Dr. Ogden: These days, you can't be too careful. We understand that many people are asymptomatic and can be spreading the virus without knowing it. We have protocols that staff who are working in a patient-facing area are recommended to wear a mask at all times. It is our nature to take care of people and we have difficulty in medicine staying more than six feet away from each other all the time. Frankly, we can't always tell who has COVID-19. So, our thought is to mask everybody to reduce the potential transmission. Anyone who has respiratory symptoms is presumptive positive, so they get a mask the moment they step up to our doors. Then we wear full personal protective equipment, even if we think there is the slightness possibility they have COVID, because we need to protect our workforce. Especially in a small hospital, we don't have a large staff, so if one gets sick, that could be a staff member that makes or breaks us. So, we just need to be extra vigilant! We're treating everyone as a COVID patient until we sort it all out.
Kusz: National news is bleak, predicting a surge of new cases, especially in New York, Florida, Louisiana, Michigan and several other cities and states. Yet, Georgia beaches are reopening and several states still do not have shelter-in-place orders and are making their own guidelines. Do you think the national response should be coordinated?
Dr. Ogden: Yes, yes, yes, very much! I think the reason you're seeing so many different movements, in so many different states, is lack of leadership from the top. I think if we had strong leaders who understand science, who understand what we we're up against and could lead us all together in the same direction, I think you would see very different outcomes than what you're seeing in pockets of areas that are just "allowed" to go crazy with infection rates. That's not how you control a pandemic.
You can see in Washington and Oregon with our local and state leadership, we've been able to move the meter, and it is very unfortunate that we did not have the strong leadership at our national level to be able to do the same things that we've been able to do at the state and local level.
Kusz: In Oregon and Lincoln County, what should people continue to do? I'm afraid some people are going to be looking at the headlines, "The cases are flattening out," or feel the risk is lessening. That message, at this particular point, can be dangerous. What are your feelings?
Dr. Ogden: Yes, I agree with you. I'm worried that if people think that things are all rosy, they will slide back and stop being so thoughtful about what they're doing. That they will stop social distancing and stop isolating. If people come back together in groups, that will allow the virus to spread. I think we're on the right course, but staying on that course means continuing to do what we've been doing and not backsliding and not going back to the way it was. We need to continue to hold the line.
Kusz: How do you think this may change the future of medicine and hospital care on the coast?
Dr. Ogden: I'm very pleased with the cooperation of scientists and pharmaceutical companies worldwide making an effort to come up with a vaccine. I hope that this level of cooperation means a new day in pharmaceuticals, though I don't know how hard to hold onto that hope, but that would be wonderful.
Another thing I'm really worried about is hospital closures. I meet with CEOs from all over the state twice a week, and once a week with the rural hospitals. There are only about 30 of us rural hospitals, and some are really struggling. I have never been so thankful to part of a system [Samaritan] that had some cash on hand. We have stopped all elective procedures [because of COVID], so we're bringing in less than half of the revenues we did before. The question now is, "how long can you be able to do that?" With the Governor's order lasting until mid-June, which is still two months away, can we continue to employee everybody when we don't have that money coming in? We're certainly going to try and we're very fortunate again to be part of a system, but there are some hospitals in our state and some of them on the Oregon coast that are not as fortunate. I hope that we do see a changing landscape that would allow them to remain open.
Kusz: What effects will COVID-19 have on the healthcare system globally and societal views on disease prevention in the future?
Dr. Ogden: I have no doubt that this is going to change healthcare forever. We will never, ever go back to how it how it was before. In fact, the longer this lasts I think the more sustainable change you'll see. We've been working for years to get telehealth as a force but we didn't have a mechanism to get paid for it. So, very quickly, that barrier went away and now we are actually doing more of our clinic visits by telehealth than we are in person. So, for the very first time, we're shifting that number, training our physicians to use technology in this manner – and I don't think we'll ever go backwards on that. It's not that medicine will change so that we never see a patient in person again. It's that you'll be able use technology differently, that you can see person that doesn't need to be touched. Because so much of healthcare is checking in, seeing that the medicine we've prescribed is working. "Oh, it worked little, well maybe we need to up the dose." It's those sorts of conversations that don't require the laying on of hands that can really be done so much more efficiently with telehealth.
Along with that is the decrease of regulations. We are an industry that is regulated like crazy. With COVID-19 we have seen things happen very rapidly, with some practices just thrown to the wayside, and rightfully so, in order to see what we can do to care better for patients, especially to see what we can do in surge planning. I think going back on all of these things is going to be extremely hard for the government to do, now that they see what we can do and how far we can take it for the good [of the patient] without those regulations in place. I think we were over-regulated.
I also think we'll see an increase in environmental hygiene. Everybody is cleaning everything all the time, everywhere you go – from the supermarket, to the drugstore, to every business that is open. If you have to get in an elevator, you'll see people not getting on the elevator with anyone else; they'll wait until the next car. Making sure the area around you is clean and making sure that you are in command of your social distancing. I'm not sure that type of behavior is going to wear off very quickly.
Kusz: Is there a message you'd like to tell the community?
Dr. Ogden: We're still taking care of everything. People still need to be hospitalized, they continue to need our care and we continue to care for everyone that needs it. We're very lucky that the vast majority of folks [with COVID] that we take care of are recovering, and there's always amazing stories associated with each of them.
I think the most heartfelt thing that we're seeing right now in the community is people recognizing the struggle going on. Somebody from the community posted cards at the staff door of our Newport hospital, thanking the healthcare workers. Somebody else at North Lincoln in Lincoln City sent flowers to all of the staff and a nice, big card that just said, "thank you." We're receiving all these "thank you for doing what you're doing" messages! It is very uplifting for healthcare workers, who don't often get thanks for what they're doing. It is really neat. It brought smiles to our faces, which could not be more treasured in these times.
To learn more about Samaritan Health Services visit their website and see our previous coverage of the new Samaritan North Lincoln Hospital.