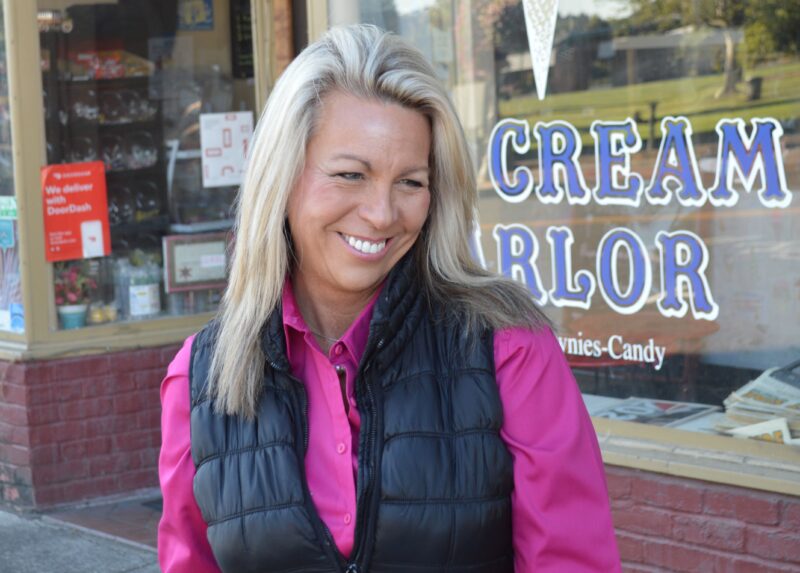 KEIZER — When America was just beginning to hear about Covid-19, members of Congress who had been secretly briefed on the real peril went on a selling spree to dump stocks most likely to be affected by the virus.
A feisty challenger to the six-term incumbent in Oregon's sprawling U.S. 5th District said her opponent is part of the shocking insider-trading scandal that some call "business as usual" in the nation's capital.
But Amy Ryan Courser, the self-made businesswoman and former Keizer city councilor who has electrified the 5th Dist. race by out-campaigning the reclusive Kurt Schrader from Lincoln City to Lake Oswego, claimed the scandalous revelation is part of a bigger pattern of conflicts displayed by the deep-seated congressman.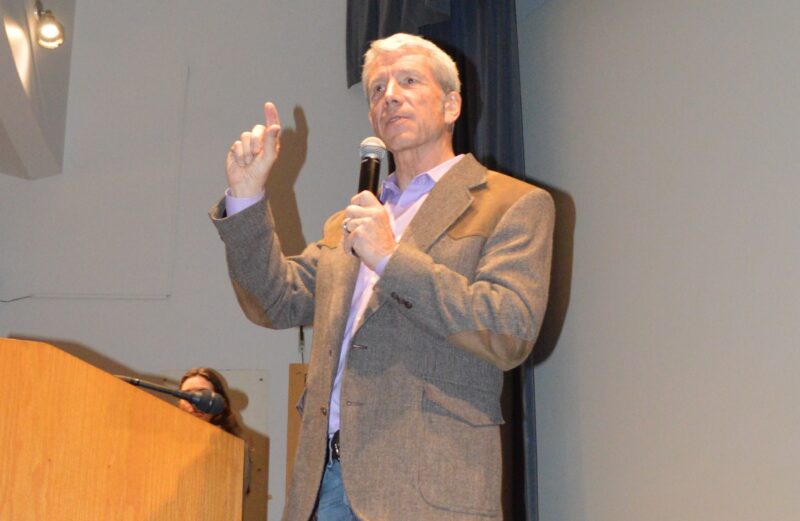 "Even by Kurt Schrader's unscrupulous standards, this is disgusting," asserted Courser of reports that Schrader was among 47 House members who used their special knowledge to gain financially from the pandemic. "There are good reasons Kurt is the least-engaged Congressman in Oregon. This is another one of them."
According to E&E News, a respected nationwide news service covering energy and the environment, Schrader was among 12 U.S. senators and 37 House members from both parties who went on a $158 million trading spree between Feb. 2 and April 8 as the coronavirus was spreading across the nation. Many of the 1,358 transactions were in the energy sector, which has been shaken by the economic turndown.
Among the Congressmen who dumped their stakes in gas and oil was Schrader, a member of the House energy committee who sold shares of Exxon and Phillips 66 at the end of March. Congressional filings put the value of the trades at between $15,000 and $50,000.
While Schrader has so far escaped an ongoing ethics probe over pandemic-profiteering that has ensnared other key figures, including the chair of the Senate intelligence committee, the remote Oregon congressman has drawn the ire of lawmakers from his own party. Shortly after his stock market shenanigans were revealed, outraged colleagues introduced H.R. 6401, known as the "Ban Conflicted Trading Act."
"This is more evidence that Kurt Schrader has abandoned Oregon to feather his own nest in Washington, D.C.," alleged Courser.
Courser, who wants to reassert the largely rural 5th District's influence on agricultural and timber policy in Congress, said Schrader's disreputable conflicts of interest go beyond the stock market. She claimed:
Schrader failed to mention in government filings a $2 million home he owns in New York's posh Hamptons that is the subject of a lawsuit between Schrader and a brother and niece reported June 10 by the Portland Tribune newspaper;
Schrader, an heir to the Pfizer fortune, has received more than $1 million in campaign contributions from "Big Pharma" and is now pushing Congress to give Pfizer production rights to a Covid-19 vaccine;
Schrader's website has a donation button to help victims of the recent wildfires, but funnels contributions through ActBlue, a Democrat "dark money" machine that distributes a portion of the gifts to far-left causes and reelection campaigns.
Courser, who shuttled critical supplies to firefighters on the front lines and helped evacuees in the five fires throughout Dist. 5, blasted Schrader's cynical fundraising on the backs of concerned Oregonians and framed it as another "huge ethical failure."
Courser proudly contrasts her former role as an unpaid city councilwoman who was accessible to her constituents with Schrader's self-serving isolation, broken only by rare "town halls" that are tightly orchestrated around election time.
"Unlike my opponent, I am not a career politician," insisted Courser, who makes much of job creation and preserving Constitutional freedoms. "I believe in transparency and accountability."