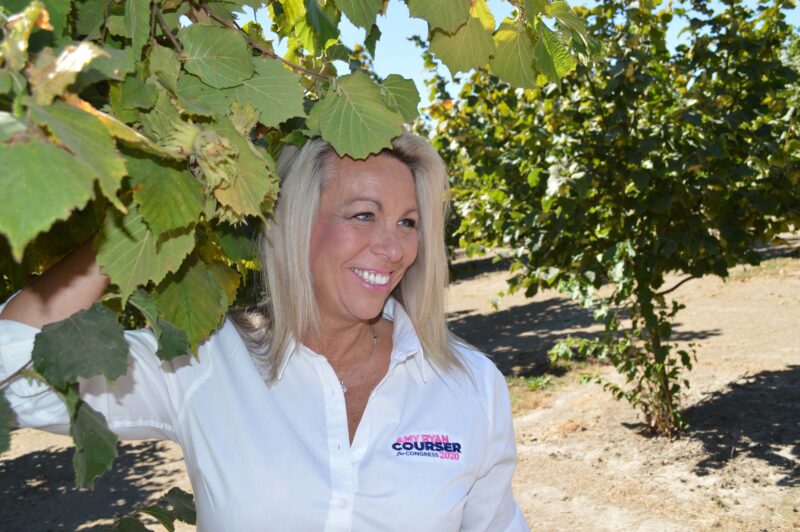 KEIZER — The suddenly-tight race in the fertile U.S. 5th District could hinge on Oregon family farms and rural communities slammed by pandemic and wildfire, claimed the challenger to a six-term incumbent who has severed his official ties to agriculture.
"Kurt Schrader resigned his seat on the House Agriculture Committee, abandoning Oregon farmers and rural residents when they needed it most," charged Amy Ryan Courser, whose campaign signs dot hayfields and timber tracts throughout a 7,000-s.m. Congressional district the size of Connecticut.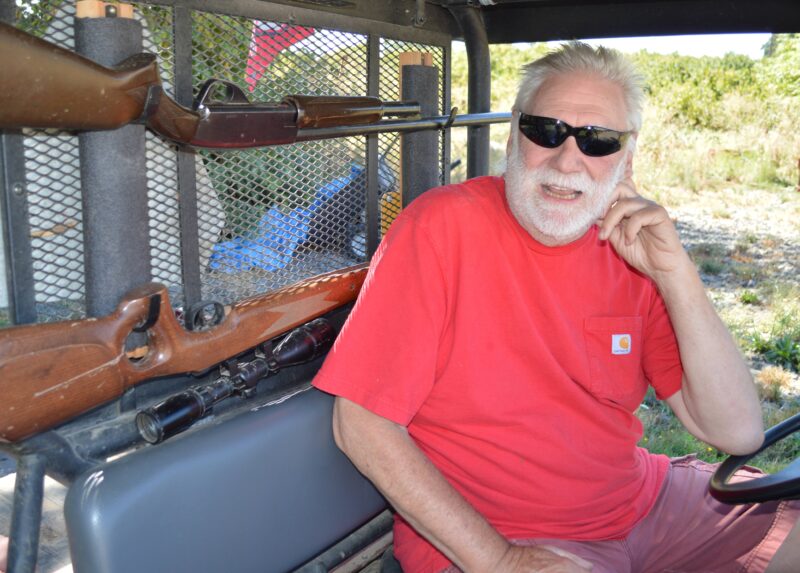 Courser this week urged undecided and last-minute voters to put her in Congress where she promised to work relentlessly to restore communities disrupted or leveled by the October wildfires that swept through the largely rural district from Lincoln City to Molalla, Estacada, Lyons and Detroit.
Courser claimed salvage work and victim-support efforts have been largely left to undermanned volunteers, while bigger issues such as smoke-tainted water supplies — including the silt-fouled Detroit Reservoir that provides water to hundreds of thousands — are likewise being sluggishly addressed or entirely overlooked by Congress.
Courser wants to reclaim Oregon's rightful seat on the agriculture committee to put idled forest management funds to work employing hard-hit residents, local contractors and forestry students in wildfire recovery and prevention efforts, for a starter.
"The failure is in the current government politicians — we've lost them to corruption," asserted Courser, whose bootstrap approach to life saw her rise from foster child to successful businesswoman and single mom who put two sons through college. "It's thought-provoking to know we can do better. We have to have a Robin Hood attitude and fight for each other."
A community volunteer and former Keizer city councilwoman, Courser said she was inspired to run for office after getting the cold shoulder from the apathetic Schrader. An infrequent visitor to Oregon, Schrader in May outsourced his vote by proxy to another Congressman before withdrawing to his beach house in the fashionable Hamptons to sit out the Covid-19 pandemic (Schrader letter to House clerk, May 21, 2020).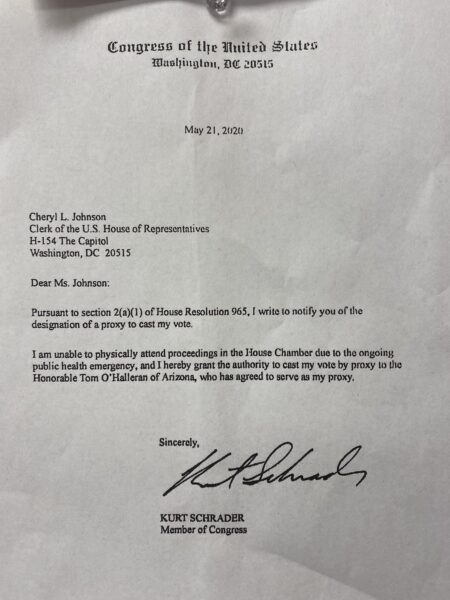 "He's unavailable," said Courser of her attempts to involve Schrader in regional problems while she was a city councilor. "I tried at least 10 times in a respectful manner to get through, and even in a face-to-face meeting we couldn't get a sit-down with him. It's time for a representative who will pick up the phone and and engage with constituents."
That's a common complaint echoed throughout the "farm-rich Fifth," it turns out. The jurisdiction contains vast amounts of timber and small family farms raising specialty crops that face unfair global competition and often slip through farm-bill programs that mainly help industrial-sized operators.
"We're such small players they don't seem to care what's going on back here in Oregon," argued Salem-area hazelnut farmer Gene Zielinski, whose healthy, blight-resistant crops are nonetheless threatened by state-subsidized overseas growers. "I've been to Schrader's town halls which only happen at election time, and he's so protected you can't get in to talk to him. He's out of touch with the people."
Courser said her journeys through the sprawling Congressional district have yielded "bold, vibrant discussions" with residents frustrated by Washington politics.
"Ag-rich Oregon needs a place at the table to win our trade war with China and the world," Courser concluded. "Imports and exports drive Oregon, not energy. Schrader is completely out of touch with the agricultural needs of the area."
To learn more about the issues facing Oregon farmers and how Amy Ryan Courser will represent them in Congress, see the eye-popping video, "A Day in Courser Country," at amyfororegon.com or lincolncityhomepage.com.