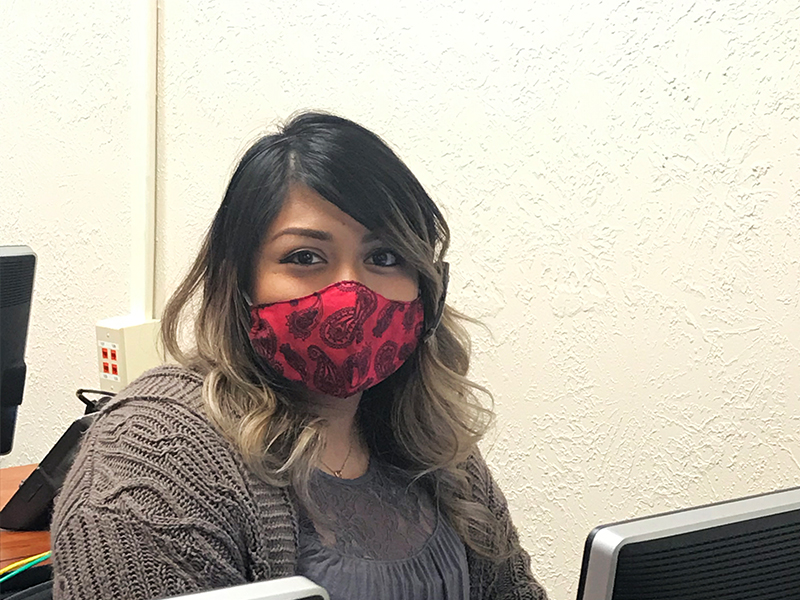 NEWPORT – A 63-year-old man is Lincoln County's second reported COVID-19 related death. This person tested positive on June 10th and died on June 23 in the Samaritan Pacific Community Hospital.
A county health official said it is not known if he had any underlying medical conditions. The first Lincoln Co. Victim died June 16 at his residence and tested positive posthumously on June 17.
Meanwhile, contact tracing has been accelerated in Lincoln Co., reported the health department on Friday.
"I know it is a scary situation and I knew I could help." That was the first reaction of Angela Martinez-Hernandez, a Newport native, after learning of the major Covid-19 outbreak in her hometown. Within days, she was making her first calls as a contact tracer for Lincoln County Public Health.
Martinez-Hernandez is one of 25 contact tracers, working almost exclusively with Spanish-speaking people who have direct contact with a known positive case. Within the same week of receiving her first 13 people to contact, she had celebrated a milestone in her own life: graduation from Oregon Coast Community College's medical assistant program.
"I was a former medical interpreter, translating English to Spanish, so I knew I could help and really wanted to," she remarked, explaining that the opportunity came when contract tracing coordinator Ellen Franklin emailed her with the offer.
Franklin, who normally works in primary care at Lincoln County Health and Human Services, had been tasked with managing the contact tracing team for COVID-19. She is now the channel through which tracers receive their contact lists, training updates, and any other needs.
Martinez-Hernandez and other tracers are calling anyone who has been identified as a close contact with a known positive case. To be considered a close contact, the individual must have been within six feet of someone who tested positive for 15 minutes or more.
"Contact tracers develop a relationship with all of these people," explained Public Health Director Rebecca Austen. "They call every day and if someone begins having symptoms, we get them lined up for testing. Even before that, we have put them into isolation and that is how we will get our arms around this and stop the spread of the virus. That's why we tell them we will make sure you get whatever you need."
Groceries, diapers, medications, a thermometer, cleaning goods, and even pet supplies are some examples of the needs that can be met. Housing options are also presented. If someone is unable to isolate from others safely, Lincoln County has arranged for hotel rooms.
Fernando Garza, of Lincoln City, is also a contact tracer. He explains that one of the challenges is convincing people that they must remain in quarantine for 14 days. The difficulty for many goes beyond time with family and is often about lost wages or concerns about explaining to an employer that they cannot come to work.
Franklin explains that anyone in quarantine receives a letter that can be presented to an employer, although there may be a day or two lag time as letters are sent out. Tracers are also able to provide resources for covering rent or replacing lost income as a result of quarantine.
People like Martinez-Hernandez and Garza continue to provide a lifeline to those who are isolating at home. For many, that contact is appreciated.
Mindful that some people may be fearful about a call from a stranger, Lincoln County Public Health reminds everyone that contact tracers will never ask for social security numbers, immigration information or bank account numbers. Anyone wishing to verify that a contact tracing call is legitimate is invited to call Franklin at 541-265-0585.