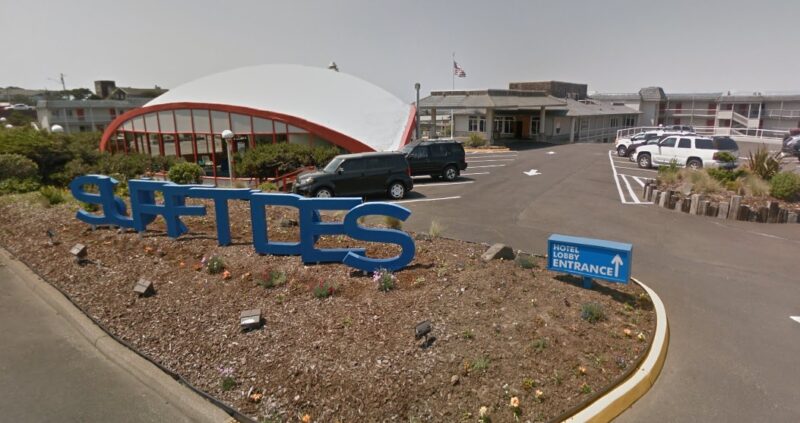 Lincoln County Public Health and Surftides Hotel in Lincoln City announced today an outbreak among staff at the resort where five out of 64 staff have tested positive for COVID-19.
Jennifer Cho, spokesperson for Surftides Hotel said on Tuesday, "The safety and well-being of our team members, guests, and our community is our top priority. We are proactively working with the Lincoln County Health Department while enhancing cleaning protocols and adding additional safeguards both front and back of house."
Rebecca Austen, Health Department Director, said that Public Health is currently investigating the cases and will be reaching out to close contacts. "Lincoln County has resources available to help those who must quarantine to stop the spread" she said. "If you get a call from a case investigator or contact tracer, please do your best to share as much as you can about who you may have been in contact with in the past two weeks. Sharing this information will help us prevent further spread of outbreaks."
Public Health reminds the public that the best way to help prevent the spread of COVID-19 is to:
Maintain at least 6 feet of distance between yourself and those who do not live with you;
Wear a face covering when you cannot maintain this distance;
Wash your hands frequently with soap and water; and
Monitor your symptoms. If you feel sick, stay home.
If you have questions about this or COVID-19, please contact the Lincoln County Call Center at 541-265-0621 or by email at [email protected]
For up-to-date numbers on cases of COVID-19 in Oregon please visit healthoregon.org/coronavirus
Stay informed
Global Response: The World Health Organization guides the global response.