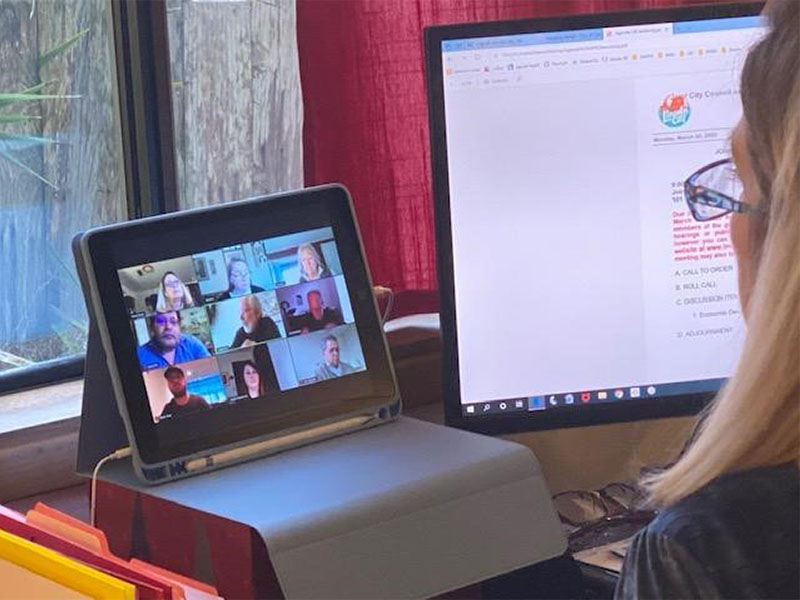 It seems that everybody is doing it — connecting through technology. My wife, Diane has been conducting city council business and meetings virtually now for nearly a month. Everyone is sending selfies and Face timing as we continue to social distance from each other and stay home. Yet, in this time of isolation I feel more connected to my family than ever!
A few weeks ago, I sent out a text to my siblings and their children across the U.S. that we should video conference one night soon and two days later we connected in a GoToMeeting set-up by my niece Gabriella's husband Dan. It had a feeling as if we had all gathered for dinner and drinks, even though we were in three different time zones coast to coast. We teased and giggled as brothers and sisters do, and laughed when my nieces and nephews' children popped in and out of the frame.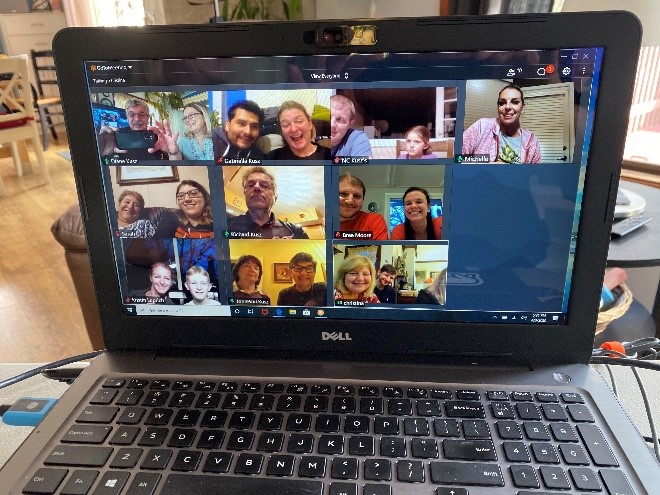 We decided to get virtually together again over the Easter weekend, and we did. We shared stories of Easters past and of family's current situation as we all deal with this virus.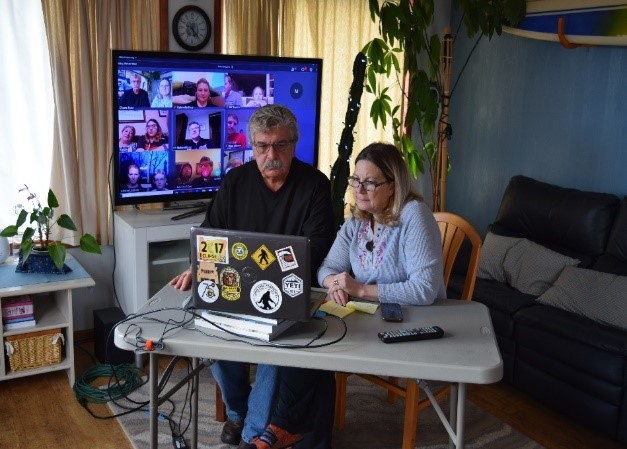 The only members missing on the video meeting was our son Casey in Portland, who was at work still and our niece Jenny, she was at work as well, finishing an extra-long shift.
Jenny is an ER Nurse in Chicago and hasn't kissed or hugged her husband or two children in nearly three weeks. When she gets off shift, she goes to their home on the northwest side and into self-quarantine. She has an area in the basement with a separate entrance, her father, my brother John helped make this "clean room". That is what the hospitals in Chicago are doing and have been recommending to their frontline personnel.
A few days ago, I spoke over the phone with Jenny, who has seen many people die of gunshot wounds, heart failure and virtually everything else in her twelve years in the ER. She said this is so different, that all focus is on this virus and it seems it has no end. She is a strong individual and have had many staff lean on her. She feels their frustration with lack of proper PPE, the long hours, the lack of services like staff long-term childcare and of course fear that they may infect family or they themselves may die.
These are frightening times and strange, not knowing if things will get back to "normal" anytime soon. My feeling is that things will not ever get back to what we knew prior to this pandemic as normal. The world has had a wake-up call, and just as we've seen after 9/11 there will be changes in travel, medical response and social interaction.
This has happened in our civilization before, after the Great Depression era, world wars and natural disasters to one degree or another cultural change come after a catastrophe. Events on this scale will dictate what are future will do to avoid the economic pain and prevent lives lost by this virus.
"Business as usual" may be anything but usual for a long time to come. COVID-19 will leave its mark on society and perhaps even how we will celebrate our holidays, birthdays and attend public events in the future.
No matter what happens, this pandemic has showed that people are creative, caring individuals helping their community, or sharing humor to brighten up the gloom. We've seen how artists will reach their audiences, singing and performing over the internet, we seen how churches, synagogues, temples and mosques will reach the faithful, and we're experiencing how family's will gather together and support each other, even if is through a laptop!
Be safe, stay informed and stay home!