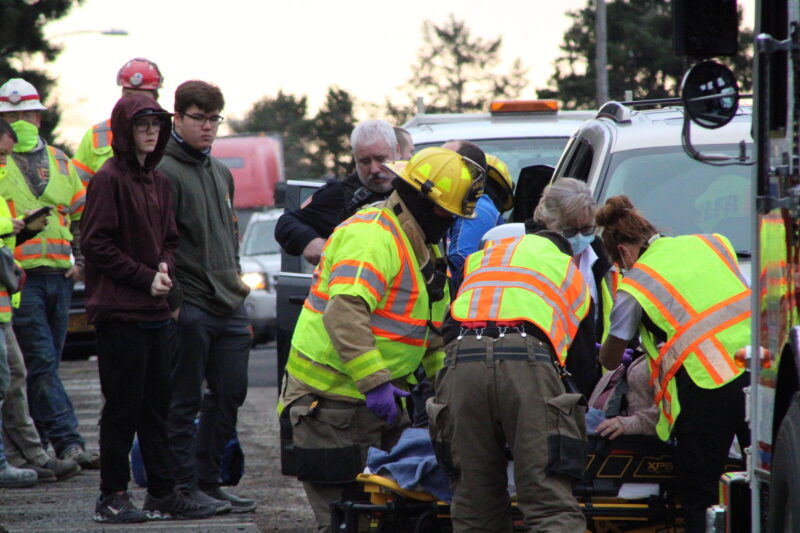 An accident took place on Schooner Creek Bridge Tuesday afternoon involving two vehicles and sending at least one person to the hospital.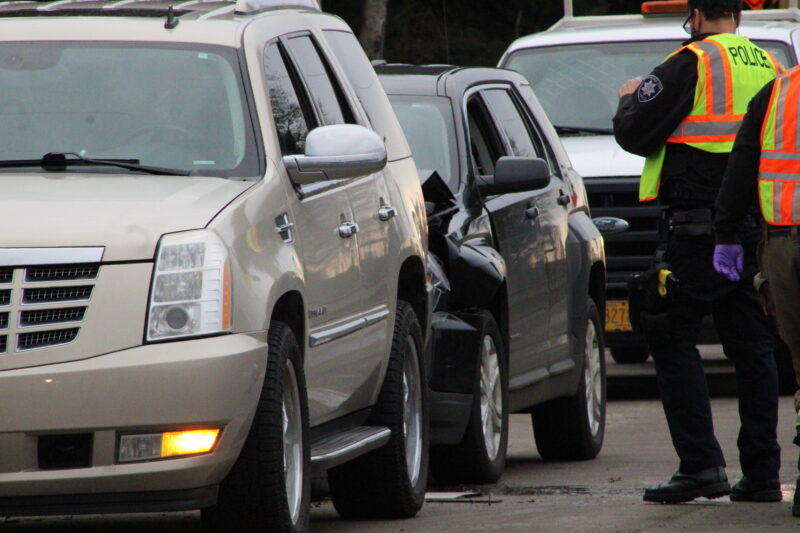 According to a bridge construction worker who witnessed the 11:27 a.m. accident, a tan SUV stopped on the bridge and the car behind crashed into it.
"People slow down for us when we are on the sidewalks and that's good because it keeps us safe, but you can't just stop on the bridge." said one bridge worker. He said they were on the sidewalk when the crash occurred.
A female passenger of the tan SUV was loaded into an ambulance and she appeared to be okay but was wearing a neck brace.
Official cause for the crash has not been released and the status of the female passenger is unknown.
Traffic was shut down for both lanes of Highway 101 in south Lincoln City while rescuers attended to the accident.
North Lincoln Fire & Rescue and Lincoln City Police responded along with Pacific West Ambulance.