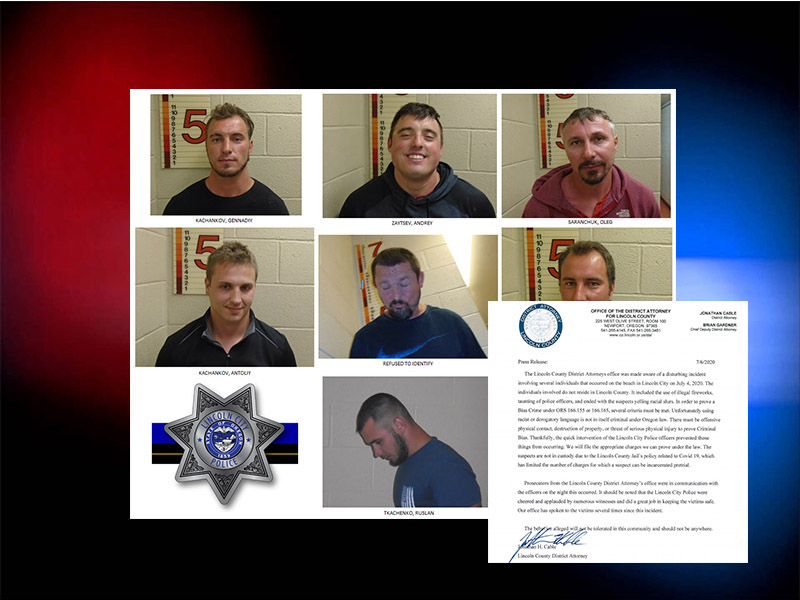 Seven Clark County men were recently arrested in Lincoln City for illegal fireworks, yelling racial slurs and using Nazi salutes to harass a black family on Independence Day, prompting the Lincoln County District Attorney to issue a statement about the incident.
Jonathan Cable, the current district attorney for Lincoln County, said his office had been in contact with Lincoln City Police officers the night it occurred and has been in constant contact with the victims.
Cable said he would file the appropriate charges that could be proved under the law and explained why this instance was not a bias crime (ORS 166.155 or 166.165) because it did not involve offensive physical contact, destruction of property or threat of physical injury.
The district attorney said the quick intervention of the Lincoln City Police prevented those things from occurring.
"Unfortunately, using racist or derogatory language is not in itself criminal under Oregon law," Cable said.
Cable said it should be noted that Lincoln City Police were cheered and applauded by numerous witnesses and did a great job keeping the victims safe.
The suspects are not in custody due to Lincoln County Jail's policy related to COVID-19, which has limited the list of charges for which a suspect can be incarcerated.
"The behavior alleged will not be tolerated in this community and should not be anywhere," Cable said.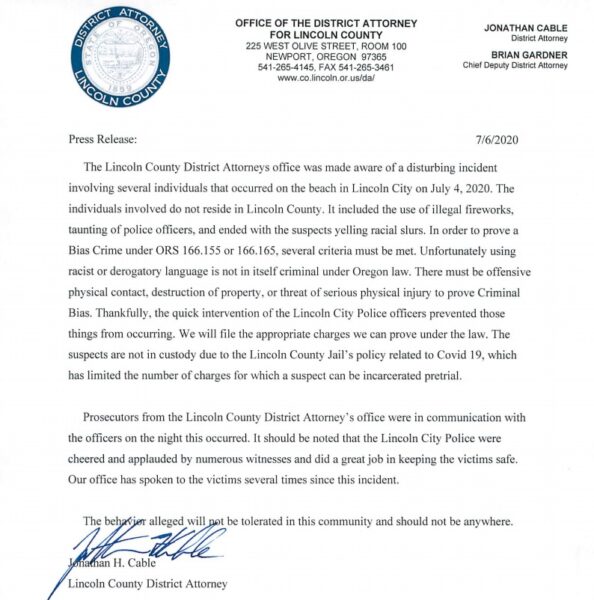 Previous coverage:
Seven Clark County men arrested for harassment in Lincoln City