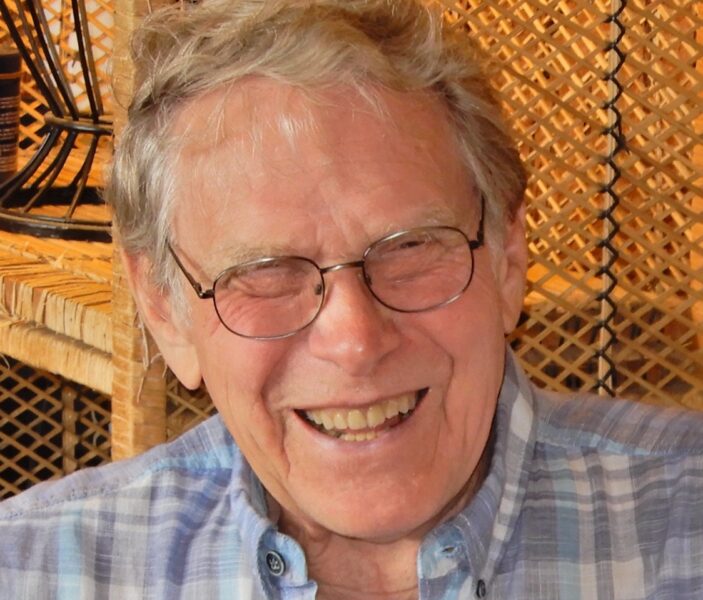 DEPOE BAY — Bill Spores, a stalwart of the community whose dogged public service led to the remarkable growth of municipal parks, is dead at 87.
Recalled as a man of intelligence, wit and tenacious devotion to his community, Spores was considered the backbone of Depoe Bay's signature annual event, the Indian-style Salmon Bake. Moreover, as chairman for decades of the city's respected parks commission, he was influential in expanding the city parks system to include a striking nature trail, comfortable memorial benches and "pocket parks" throughout the city noted for their stunning ocean views.
"He played a pretty darned big role in Depoe Bay," said Jim Hayes, a "tight" friend and fellow commission member who looked at Spores as many did. "When we first got here 17 years ago he took me under his wing. He mentored me through the parks commission and tutored me on the fire line at the salmon bake. He was like a father figure."
A Willamette Valley native (Spores Creek, north of Eugene bears his pioneer family's name) Spores studied English and played football at the University of Oregon, where he was a defensive lineman. An ardent Ducks fan, he lived in a "house divided" with his life companion of over 40 years, Bonnie, an OSU Beaver. A game flag in their living room was half Duck, half Beaver, and the couple often traveled to basketball games.
After college, Spores started a business career that included publishing in California's Bay Area before settling in Depoe Bay as a successful retailer and landlord. He operated a pair of quirky businesses, an antique store called The What-Not Shop and the Depoe Bay Brass Works. He served a couple of terms on the city council, held positions on the budget and urban renewal committee and was a leader of the Chamber of Commerce in its heyday years of the 80's and 90's.
Spores had a personality that impressed newcomers, such as recently-arrived City Recorder Barbara Chestler.
"He was really witty and always kind," she recalled. "He always had time to talk to you, asking you how was your day. When I think of Bill, I see him smiling."
Another city supervisor, public works chief Brady Weidner, worked closely with Spores to expand the city's picturesque parks system. Unpretentious, he was nonetheless an astute politician who squeezed lasting projects from the city's diminutive budget.
"He was a good guy who got things done with a smile and a funny quip," said Weidner, who met Spores in 1985 after becoming a city employee. "I remember telling him that a girl he dated back in the 40s — 'Rosemary' — now lived next door to my parents in Lake Oswego. He just smiled and asked, 'which one?'"
Debby Metz arrived in town in the 1970s and became a tenant in one of Bill's apartments for $75 per month. He soon hired her to work in his brass shop. She said Spores knew his town and its denizens well and could speak with authority about the politics and issues of other coast cities, too.
"He was quite a character and a father figure to me, too," she remembered. "He was like that to a lot of kids in town. He was very intelligent. He'd say something to you and you'd have to think about it for a minute."
Bill Spores not only sold brass, he possessed it, asserted neighboring businessman and city councilor Jerome Grant.
"I liked Bill, though we didn't agree on everything," he said. "He was a tough-minded individual who stood up for himself and others, always with the city's best interests at heart. He volunteered his own time on multiple commissions and the city council over many years — in other words, true volunteerism."
News of his death was broken Tuesday night at a city council meeting, with few details. Later reports indicated Spores died Saturday, Dec. 19 three days before his 88th birthday at a Corvallis hospital following a surgical procedure for his heart. His passing was the latest among the iconic old guard of Depoe Bay. In recent months, the town lost brothers Pogo and Lars Robison, and Lee Bowman, a beloved volunteer who was also Mayor Kathy Short's father.
"He led quite a colorful life before coming here, and quite a colorful life after that," concluded his fast friend Jim Hayes.
Readers are encouraged to leave their recollections of Bill Spores in the Homepage comments section below.