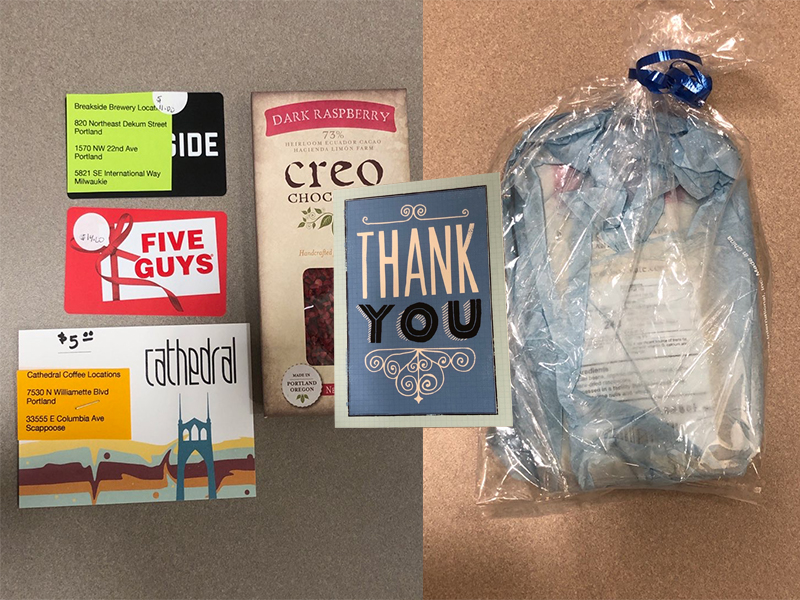 A Depoe Bay woman recently organized delivery of gift bags to an embattled Portland Police Bureau, who have been the target of attacks by rioters in the City of Roses.
Highly decorated Portland Police Officer Mike Gallagher is in charge of keeping members of the bureau's morale up, and he says it has been a difficult job given the current situation with "no end in sight."
"Officers are having feces thrown at them. They're being hit with bottles, rocks, fireworks, molotov cocktails, paint and urine balloons, you name it," Gallagher said.
Officers feel like they are on their own little island trying to survive.
With Black Lives Matter, Antifa and other groups protesting nightly, it has become difficult for Portland Police as they are tasked with keeping law and order when protests turn violent. Calls to defund the police have led to budget cuts, which have made resources for the beleaguered department largely unavailable.
That's where the Depoe Bay resident comes in. Gift bags containing gift cards for coffee, food, beer and a locally made chocolate bar were put together for officers, who have been working 20-30-day shifts due to staffing shortages. The items were secured by the woman with some help from "elves" and portland area businesses.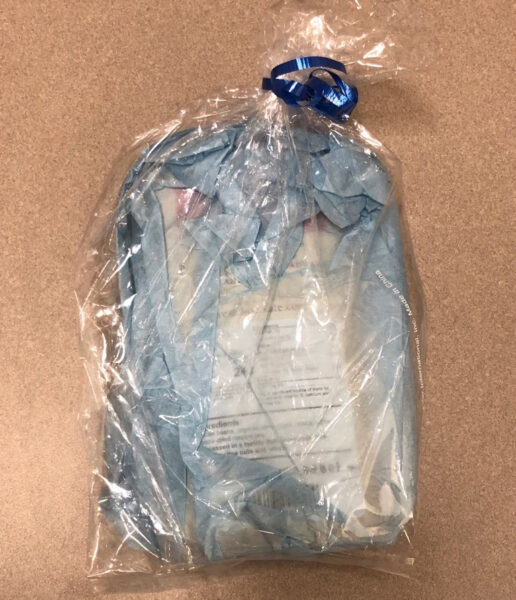 "The way it was put together — the thank you card — even the little ribbon. That took time," Gallagher said. "It's very much appreciated."
Members of the Portland Police Bureau's Rapid Response Team were recipients of the bags, with reactions ranging from stunned disbelief to heartfelt gratitude as their shifts began. "Thank you so much," was a common response to the gesture with some saying, "God bless you," and "You helped make our job easier."
Rapid Response Team members said they were touched by the donations from afar and were filled with hope and encouragement.
What was inside the bag: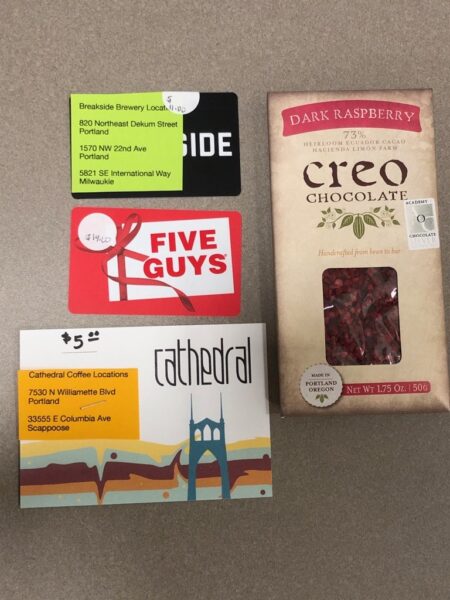 A thank you note accompanied the bags, and with it a personal message from the Depoe Bay woman who tells a story of how she almost became a police officer and does random acts of kindness in her grandfather's name. The woman thanked officers on behalf of the Portland community and the entire State of Oregon.
"We know things are very tough right now with what you have to do on a nightly basis," the thank you note reads. "I can't even imagine how difficult your jobs are at this time. Hang in there, it will get better."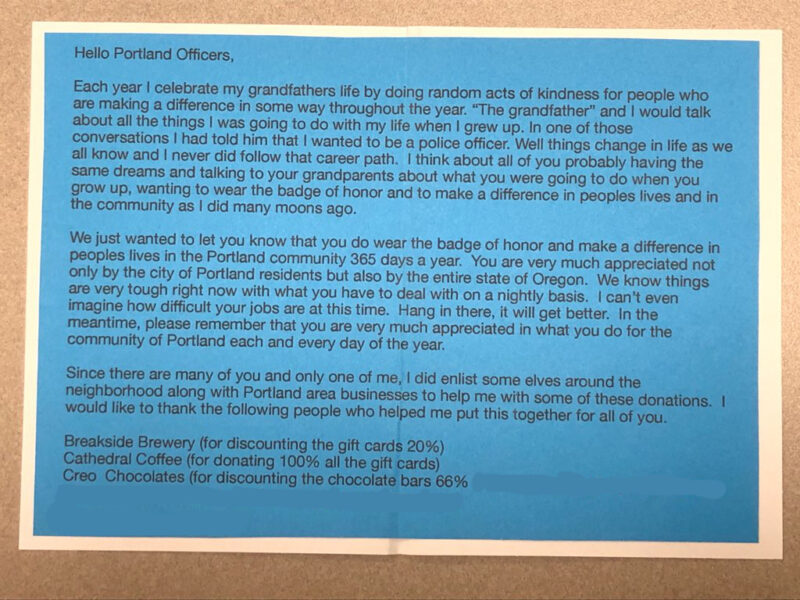 Police sent a trio of thank you cards to the good samaritan, signed by the men and women who continue to protect Portland. The team also sent a custom challenge coin.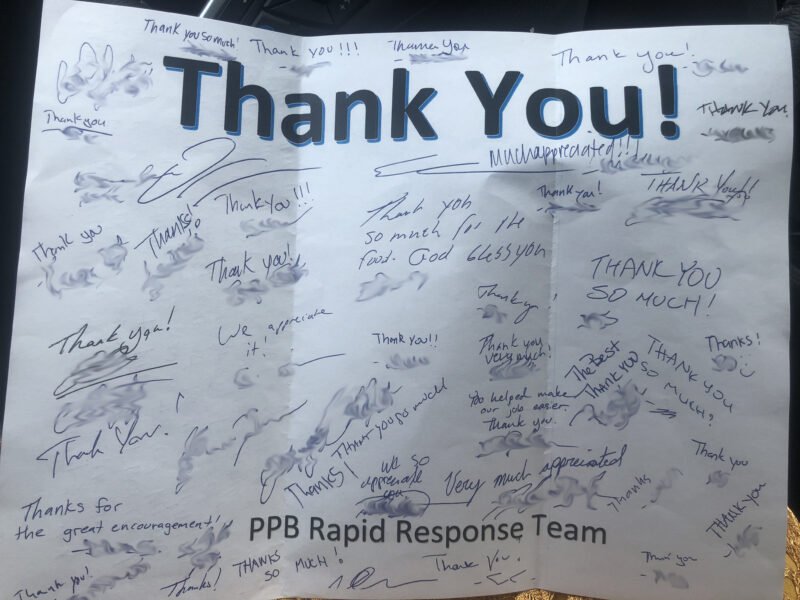 According to Gallagher, This act of kindness is not an isolated incident as there are other stories of people driving long distances to hand deliver gifts to Portland Police, but nothing so far, on this scale.
NOTE FROM THE AUTHOR:
At a time where violence and politics dominates major news networks, it's nice to write a story about the good in humanity.