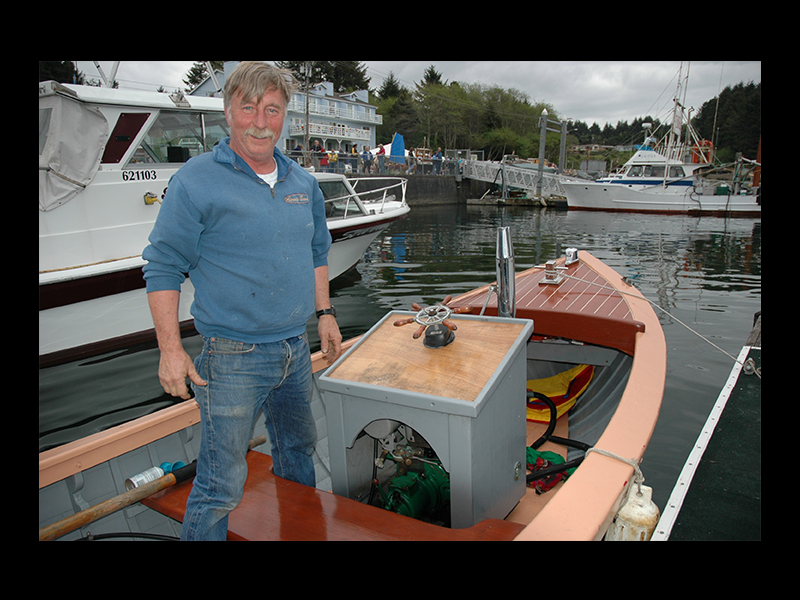 DEPOE BAY — A larger-than-life figure in "The World's Smallest Harbor" passed away Saturday, May 30, after battling recent health problems.
Acquaintances of Jan "Pogo" Robison, 67, report the former Depoe Bay city councilman died at Oregon Health Sciences Center in Portland. A lifelong resident of Depoe Bay, Robison was a skilled seaman who grew up decking for his father, Fred Sr., aboard the "Jimco," a famous charter fishing vessel. After graduating from Taft High School, Robison worked in the Alaska king crab fishery on the vessel "King and Wing" and later aboard draggers, then went on to join the U.S. Army. After his service, Robison settled into a career as a bridge worker and building contractor, later joining the maintenance staff at the City of Depoe Bay from which he retired about two years ago.
Robison's point of view was welcome at city hall where his marine expertise led him to key positions on the harbor commission and city council. His efforts helped create what mariners hail as one of the best ports on the Oregon coast.
"Pogo was quite the character," recalled boyhood friend Neal Taunton, a Depoe Bay resident who still operates boats in Alaska. "He was very friendly and always good for putting his two cents in. He loved the town and put everything into it."
As a city worker, Robison was faithful as a clock. While making his rounds he would often crack the door of the local bank just to check up on the staff and say, "How's everybody doing?" He often visited the charter operation run by his brother, Lars, aboard his Harley Davidson motorcycle.
Robison was the son of the late Fred and Bev Robison (later Poling). He left five siblings including brothers Fred Jr. (Beanie) and Lars, and sisters Suzi, Krista and Liz. A committed bachelor, Pogo never married but is survived by a companion of 15 years.
Dave Debelloy, skipper of the charter vessel Enterprise in Newport, was another lifelong friend of Robison.
"We all miss him," he remarked. "He always had this saying whenever we lost a fiend, 'Nobody gets out alive.' And then he'd add, 'It's got to be good on the other side because nobody's ever come back.'"