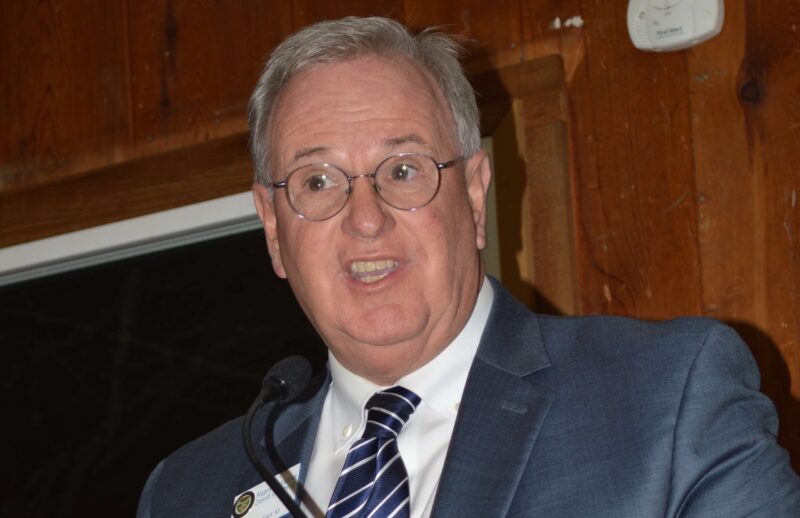 SALEM — Fat checks from Washington were just the tip of the iceberg as government officials from Lincoln City to the state capitol continue to throw cash at the Covid-19 pandemic. But where does all the money go, and how can you get your hands on it?
According to State Rep. David Gomberg, who represents the central coast, it's as easy as dialing the state's three-digit emergency hotline.
"The best way for anyone to get routed to any of the local assistance — housing, food, utilities — that's been made available by the state is to call 2-1-1," explained Gomberg, who recalled how legislators split up $250 million in Federal CARES Act dollars at a recent Emergency Board meeting.
Here's how the money will be spent:
$75 million for rental assistance, affordable housing and mortgage payment assistance;
$15 million to individuals having difficulty paying their utilities;
$4 million to support survivors of domestic violence;
$25 million to bolster "behavioral health" for Oregonians;
$50 million in hospital grants;
$30 million for child care providers;
$20 million to support broadband connections for schools, healthcare providers, and businesses;
and $16 million in relief for Oregon's marine-related and coastal fishery sectors experiencing significant economic impacts from the global COVID-19 pandemic.
Gomberg also provided additional contact information that is sure to be handy during the pandemic:
WIC (Women, Infants and Children): WIC is a supplemental nutrition program for pregnant and breastfeeding women, infants, and children (WIC) under five years of age. WIC provides healthy foods at the right time to promote good growth and development. Newport, 541-265-4163; Lincoln City, 541-265-0578; Email: [email protected]
Lincoln Community Health Center Primary Care: 541-265-4947
Lincoln Co. Behavioral Health: 541-265-4179
Lincoln Co. Call Center: 541-265-0621
Oregon Worker Relief Fund: 541-265-6216
Samaritan info for patients and non-patients: Those who are not currently Samaritan patients, call 541-768-7080. Patients without a primary care provider or who are unable to access MyChart can call 855-543-2780