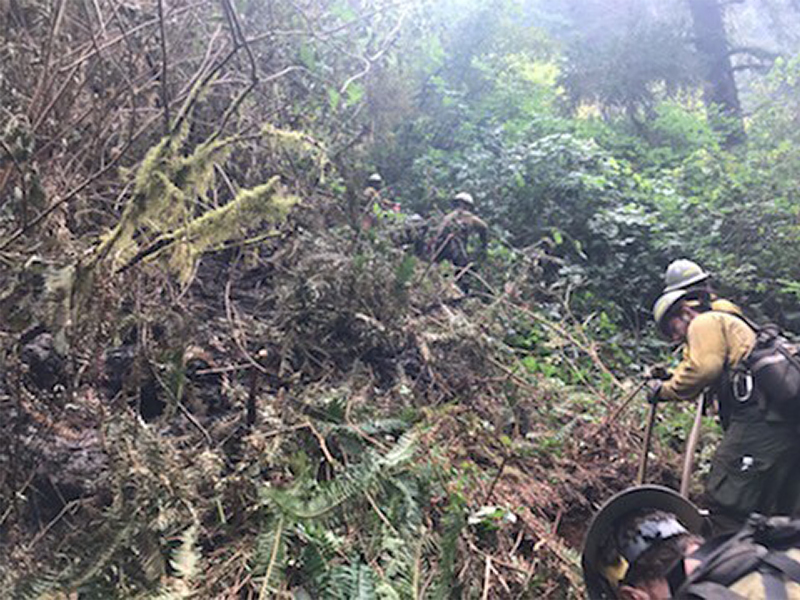 A donation distribution center is being set up Monday afternoon in Lincoln City by Lincoln County personnel with the location to be announced.
The distribution center is not operational as of 2 p.m. Monday, but Lincoln County officials said personnel are working hard to get it ready quickly. The center will be a place where much needed supplies can be obtained by those affected by the fires.
According to Lincoln County staff, donations have been flying in and enough supplies are in place but they need to be sorted and distributed, so those wanting to donate or volunteer are asked to visit Oregon Recovers.
From Lincoln County's website:
Though well intended, please do not take donations to evacuation centers. Counties have received an influx of donations of materials they are unable to distribute. Unsolicited goods burden local organizations' ability to meet survivors' confirmed needs, drawing away valuable volunteer labor, transportation and warehouse space.
At this time, the best way for the public to help people who are affected by wildfires is to make a financial contribution to the American Red Cross or one of the certified organizations that are members of Oregon Voluntary Organizations Active in Disaster. These on-the-ground organizations know what items and quantities are needed, often buy in bulk with discounts and, if possible, purchase through businesses local to the disaster, which supports economic recovery.
American Red Cross is also operating out of the Lincoln City Community Center, 2150 NE Oar Place, 8 a.m.-5 p.m. to assist anyone that has been affected by the Echo Mountain Complex Wildfire. 541-921-3049
The Lincoln County Call Center is standing by to assist those with questions at 541-265-0621.
If you have property in the affected area, please call 541-265-0621 to request a property check from a deputy or fill out the online form.
North Lincoln Sanitary Service said Lincoln City residents can get vouchers to haul wooden debris to the Schooner Creek Transfer Station once a month by calling 541-994-5555.
More resources can be found at Lincoln County's website: