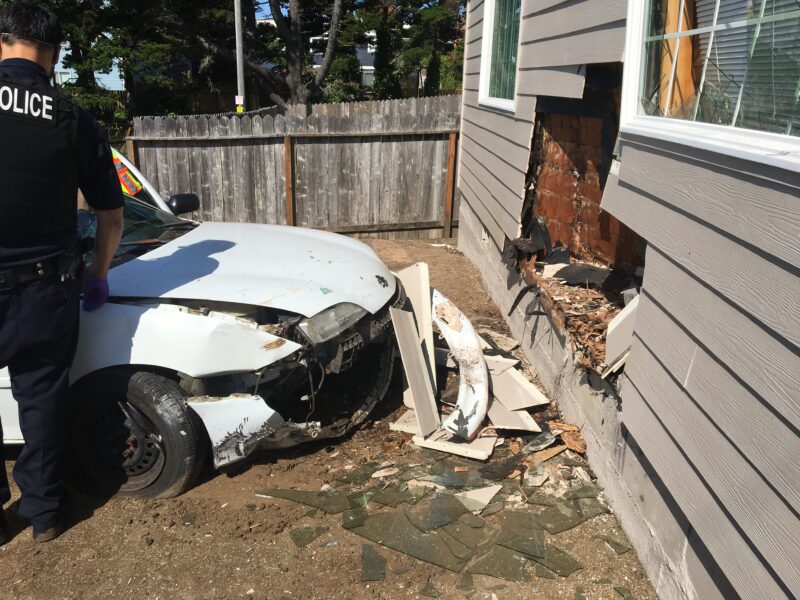 The driver of a car that crashed into a house on NW Jetty Thursday is listed in stable condition according to Legacy Emanuel Hospital staff in Portland.
Fifty-two-year-old Lincoln City resident David Phelan may have had a medical emergency as he turned from NW 17th Street onto NW Jetty Avenue, Lincoln City Police said in a news release, their investigation indicating this may have caused him to accelerate off the road and into the house.
Phelan was the sole occupant in the vehicle and no one in the house was injured as they were not home at the time.
North Lincoln Fire and Rescue and Pacific West Ambulance arrived at the crash scene shortly after 10:30 a.m. and began medical treatment of Phelan. Airbags had deployed as a result of the impact. Phelan was removed from the vehicle and transported to Samaritan North Lincoln Hospital for evaluation and treatment of his injuries. Pacific West Ambulance took Phelan to Legacy Emanuel Hospital in Portland for further medical treatment.