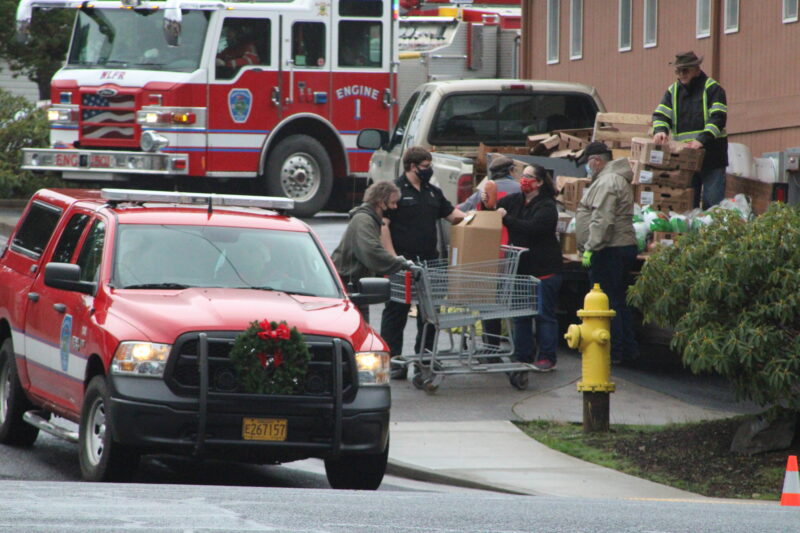 Continuing a proud tradition of giving, Lincoln City's fire department, in partnership with local Eagles and Elks organizations, delivered toys and food to families in need Saturday.
Alaina Jones, organizer of the event, has been helping families supplement Christmas since 1986. She said 300 families were given a turkey, fresh vegetables and dry foods this year, along with two or three toys for each boy and girl under age 17. Jones said the number of families served is up about 60 from last year.
North Lincoln Fire & Rescue (NLFR) says about 1,200 individuals will receive food and presents this year.
"The fire department has a proud, honored tradition of doing almost 40 years of this local toy drive," NLFR's Marc McPherson said. "Every year we get together to deliver toys to about 1,200 people, including about a week's worth of food in conjunction with the Eagles. It's something we take great pride in doing."
The pandemic, layoffs and wildfires have all taken a toll on Lincoln City's economy, leading to more families applying for assistance this Christmas.
St. Peter The Fisherman Lutheran Church donated space to sort and wrap presents for the two weeks needed.
The toys were donated by members of the community at various drop off points in town.