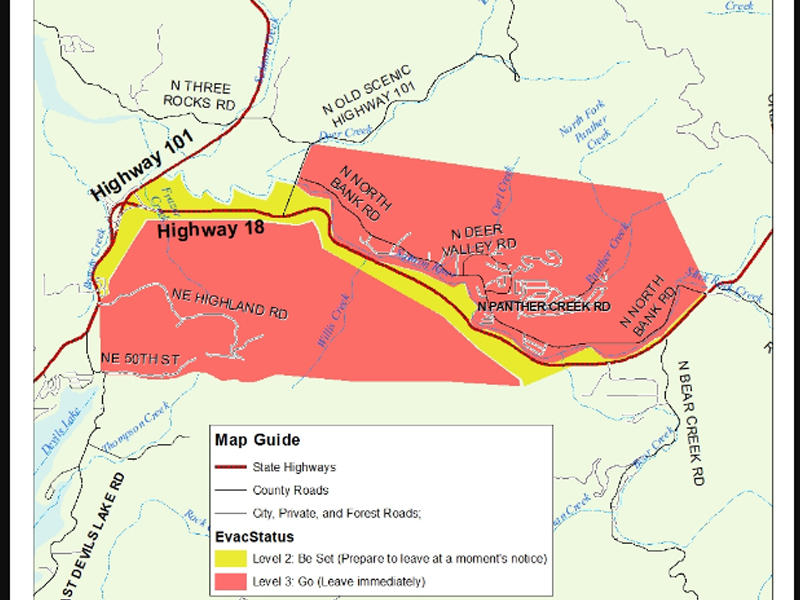 A lack of expected rain hasn't stopped firefighters from getting more control over the Echo Mountain Wildfire as 40 percent of the fire is contained and mopping up efforts are underway.
Highway 18 has been opened but drivers should expect delays of 20 minutes to two hours as Pilot cars are being used. Motorists are reminded to be patient and be on the lookout for firefighters and equipment while on the highway.
A Level 3 evacuation is still in place and has been adjusted at the Highway 18/101 interchange. Residential addresses between milepost 0 and 5 have been downgraded to Level 2.
Oregon Department of Forestry officials said the communities in the area have been very supportive of the firefighting operation.