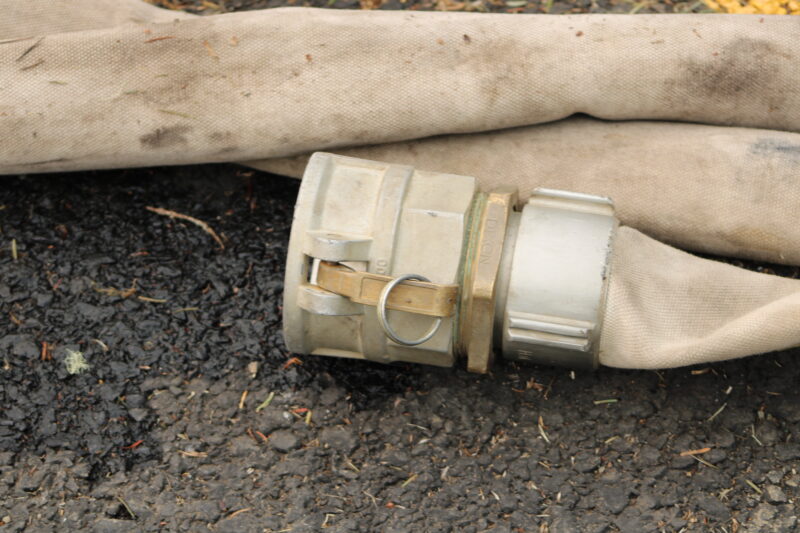 Resources have been hard at work on the Echo Mountain Complex. Much of the fire line has been completed and firefighters will spend the day completing the last sections of line and beginning mop up. At 2,435 acres in size, the fire is currently 20 percent contained.
383 personnel are now assigned to the fire. There are still resource shortages around the region, as large fires are spread across the western landscape. Local resources, such as cooperators with heavy equipment have been instrumental in the success on the complex.
Today's weather forecast calls for stable air over the fire area. These stable conditions will result in continued conditions of smoke and haze in the area. Rain and mist are forecast to begin tonight. This forecast will help firefighters to make progress in mopping up and further securing the perimeter of the fire.
Additional resources are expected to arrive at the fire today. These resources are specialists trained in structure assessment. They will methodically inventory and assess each structure that was impacted by the fire. Lincoln County is facilitating these assessments.
Public and firefighter safety remains the highest priority. Fire managers are asking the public to please avoid the fire area. Highway 18 remains closed to provide firefighters safe space to operate.
Many communities remain under Level 2 or 3 evacuation orders. Current evacuation information can be found at: https://www.co.lincoln.or.us/emergencymanagement/page/seasonal-hazards-wildfire
Air quality is expected to remain at very unhealthy levels throughout the region today. Individuals are encouraged to avoid prolonged exposure to the outdoors or heavy exertion while outdoors.