(Homepage video on KPTV Fox 12 Oregon)
A Newport family whose miniature dog was lost after a vicious beach attack by another dog credits prayers and animal instincts for the miraculous recovery of their beloved 'Gabe.'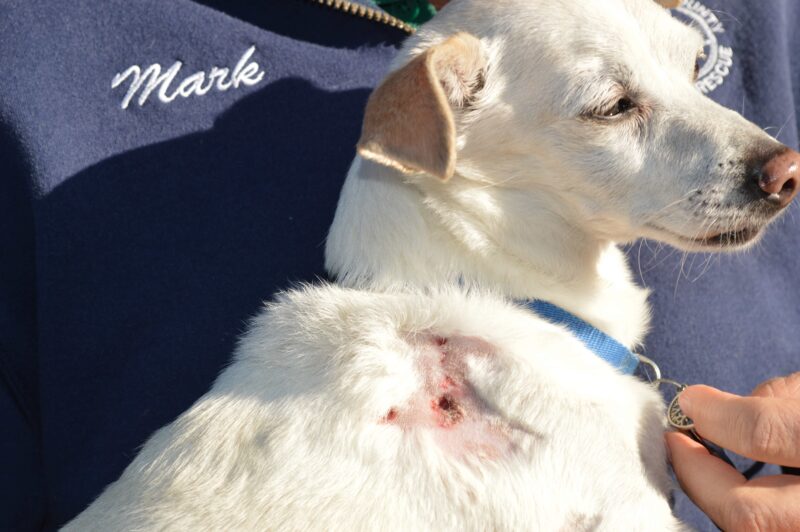 The 10-year-old rescue dog, half Chihuahua and half Dachshund, was unexpectedly attacked at Otter Rock State Park on Wednesday, Nov. 25, as the family of Mark and Kathy Watkins posed for a picture seconds before the incident. In the incredible photograph, Gabe, sitting on Mark's lap, has 'alerted' to the approaching danger.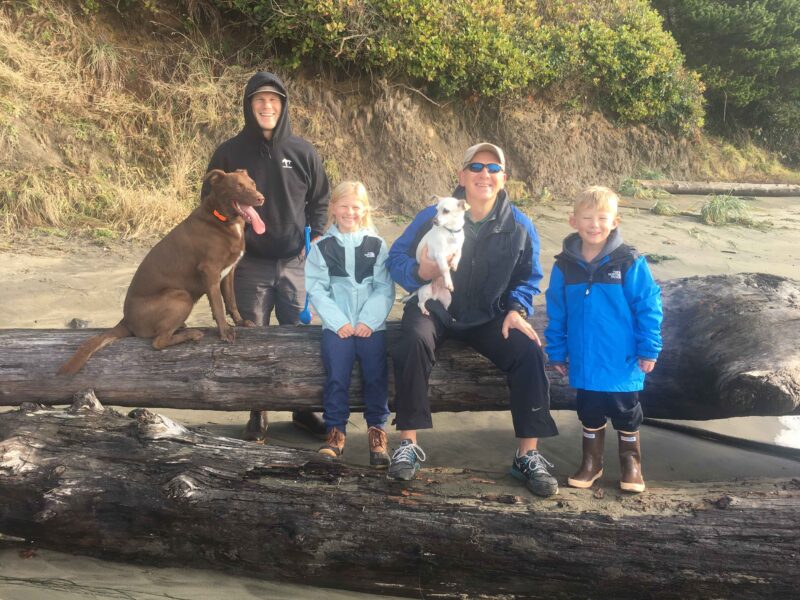 Kathy Watkins recalled the screams of the grandchildren as the violent episode occurred. Mark said he pulled open the jaws of the attacking dog to release his terrified pet, which shepherded Mark and Kathy through the death of a daughter last year. The wounded Gabe took off, running across 500 yards of beach, up a steep set of wooden stairs and east for a half-mile until crossing Highway 101 and disappearing into a dense Coast Range forest teeming with its own dangerous wildlife: coyotes, bobcat, cougar and bear.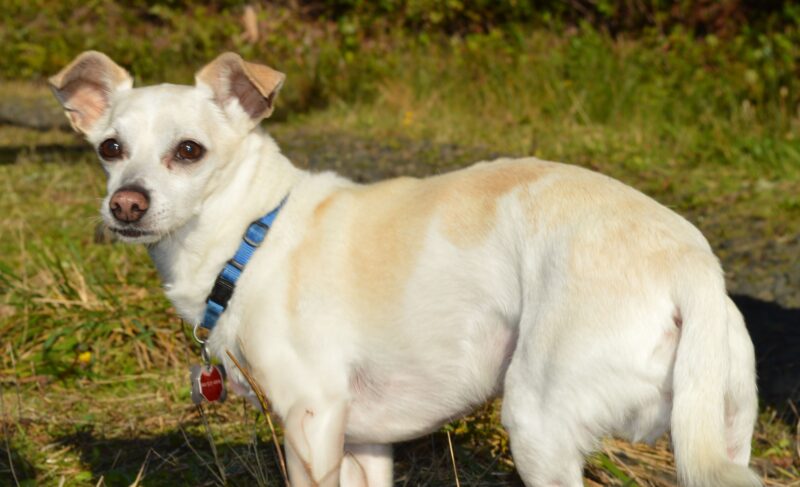 Eyewitnesses saw Gabe going up a logging road that the Watkins family and their dog often hiked. Two miles up the road is a memorial to their daughter Katherine, who passed at 27 in 2019. Both Mark and Kathy acknowledged their emotional dependence on the once-traumatized Gabe, found in a kill-house pound, to help them recover from their own grief.
Mark and Kathy embarked on a non-stop search for Gabe, scattering dog food and hiking over 20 miles for the next two days. They erected a small tarp shelter with Gabe's own unwashed blanket along the road, so that he could have shelter. Meanwhile, hundreds of Facebook supporters responded to Mark's plea for help and prayers. Everybody in Depoe Bay and Otter Rock (located 10 miles north of Newport), was on the lookout for the little white dog.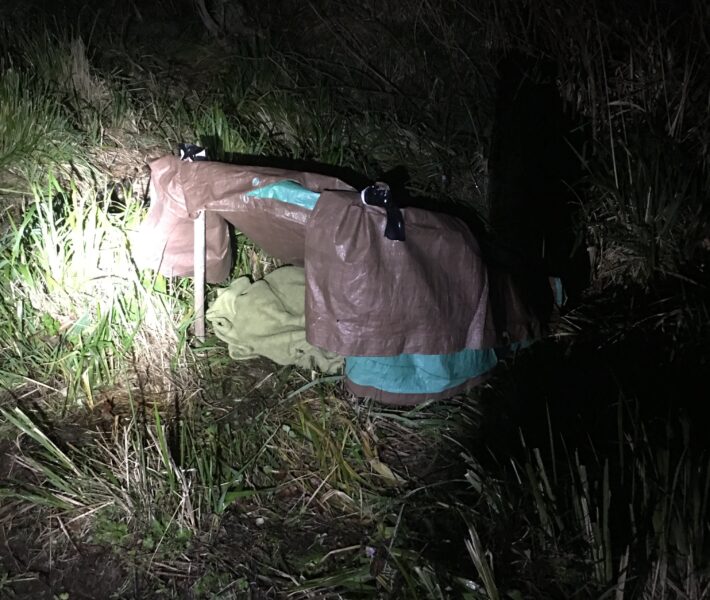 On Friday, Nov. 27, 48 hours after the attack and disappearance, Mark was hiking the steep, rocky logging road and calling out his dog's name when Gabe suddenly appeared around a bend, so tired and bedraggled that he waited for his master to come to him. He wagged his tail a couple of times and fell into Mark's arms.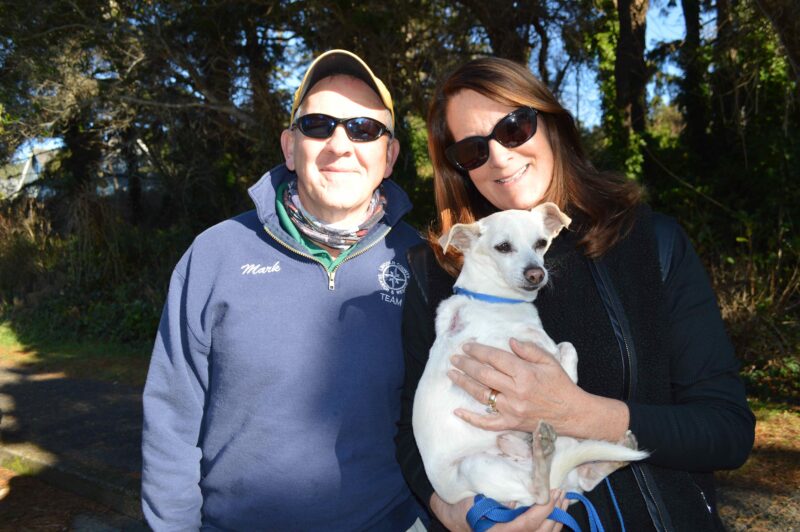 Gabe was treated at Newport Veterinary Hospital for a deep puncture wound, but is fast recovering at home.
Mark Watkins, a businessman and 15-year member of the Lincoln County Search and Rescue Team, called state police about the incident but was surprised to learn in Oregon no laws exist to deal with animal-on-animal attacks.