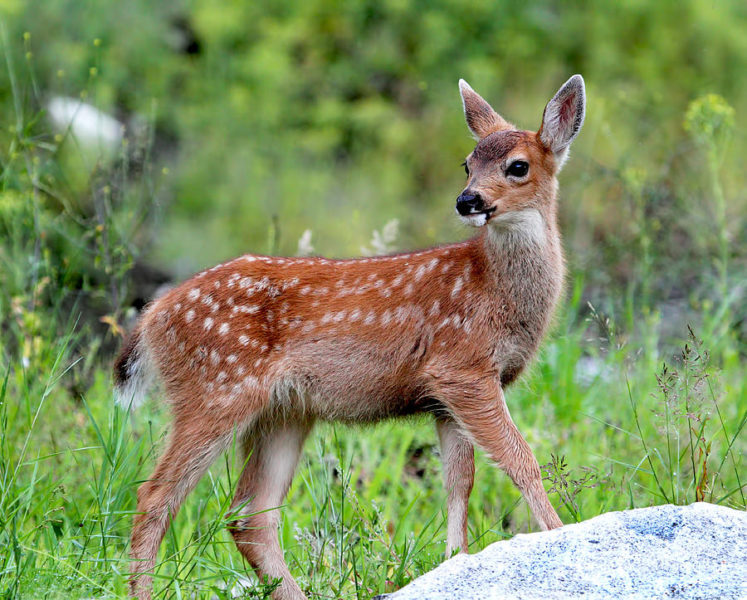 TOLEDO — Game wardens on June 8 seized a healthy deer fawn they claim was being illegally turned into a household pet.
According to fish and game trooper Andrew Butler of the Oregon State Police, Francis M. Ready, 49, ran across the baby deer in the Toledo area and took it home. Over a two-week period, the black-tailed deer lived in the Ready's house and played with her dogs — apparently dooming the poor creature.
"The black-tailed deer fawn was seized and delivered to ODFW biologists," reported Butler. "The deer fawn was evaluated and determined to not be suited for release and was humanely euthanized by ODFW biologists."
Wildlife experts advise people from removing unattended baby wildlife even if they appear orphaned. The National Wildlife Foundation (NWF) asserts nearly all fawns "rescued" by people were not abandoned.
"Female deer hide their newborn fawns in tall grass or brush and move some distance away to feed to avoid drawing predators to their offspring," said Maureen Smith of NWF. "With the proliferation of deer in suburban areas, sometimes this happens right in our own yards. The fawn simply waits in hiding until its mother returns. Soon, the fawns will be strong enough to follow the does and run from predators, and they no longer need to spend hours alone in hiding."
According to the Oregon Dept. of Fish and Wildlife, removing or "capturing" a game animal or other wildlife and keeping it in captivity without a permit is against the law. It is considered a Class A misdemeanor, punishable by up to one year in jail and a $6,250 fine. Officials say if you encounter a lone or injured animal to call the Newport ODFW field office at 541-867-4741.
Ready was cited for violation of Section 497.308 of state law for not having a permit to hold wildlife.