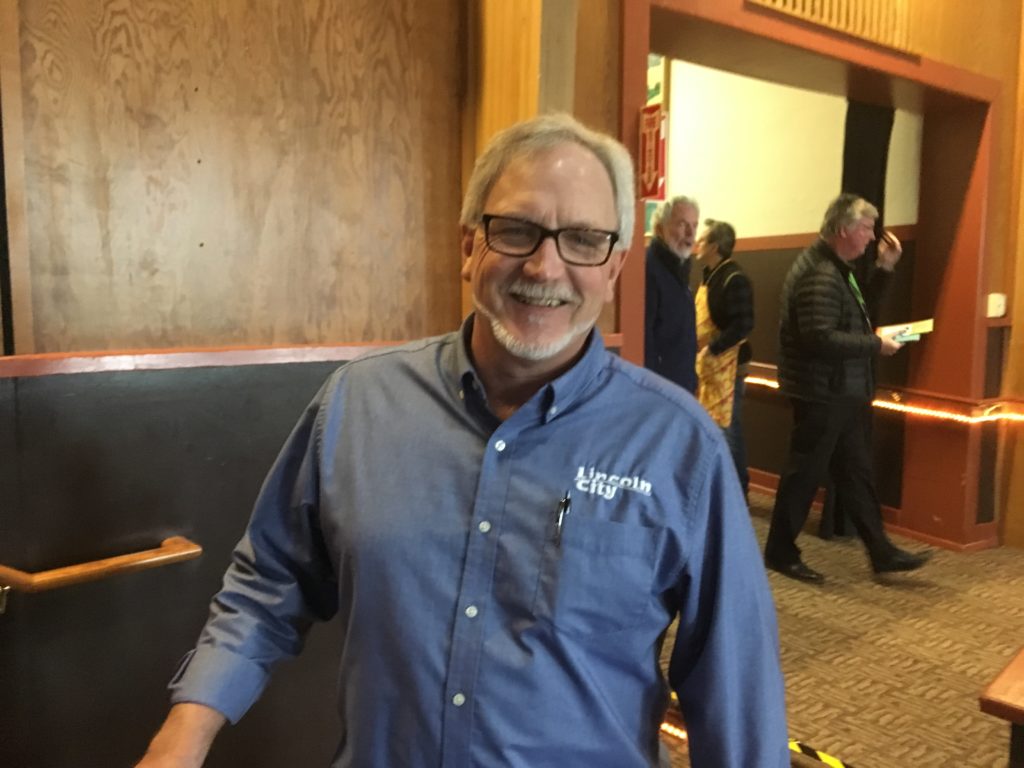 Lincoln City, OR – Mayor Don Williams gave his fourth and final State of the City address to a packed house at the Lincoln City Cultural Center this Tuesday. Williams repeatedly commented on needing a tissue because this address was obviously emotional for him.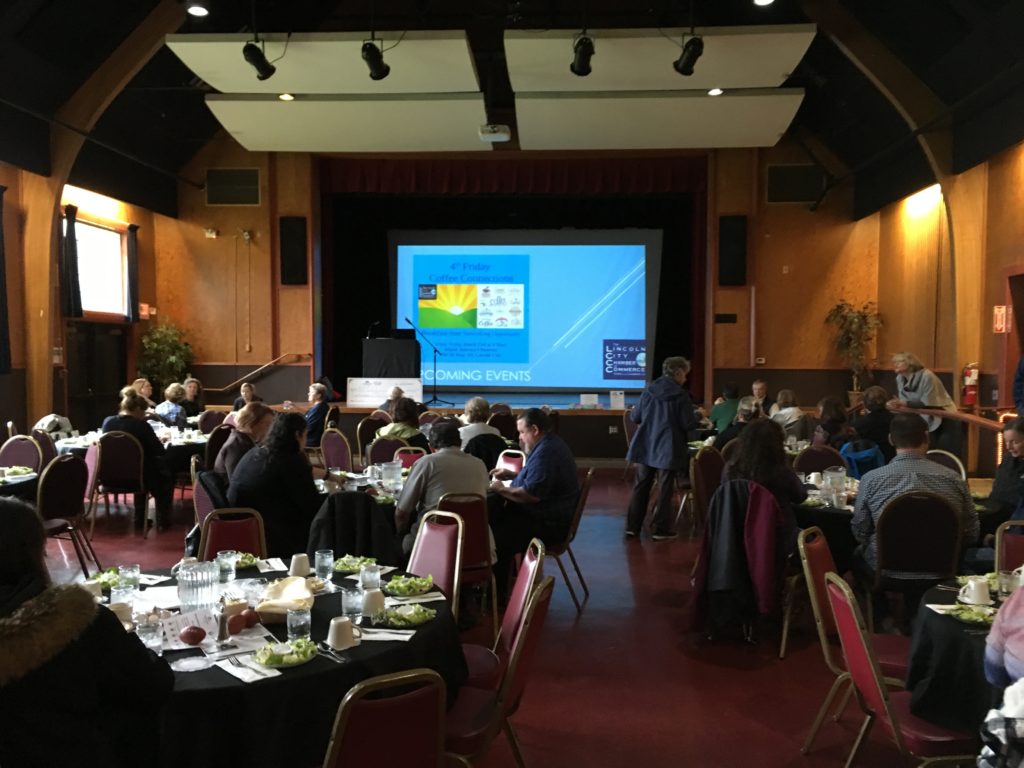 A larger than life check for $500 was given to BFEIY from Charlotte Lehto Insurance to help with the Backpacks for Kids program which provides food for chronically hungry school children.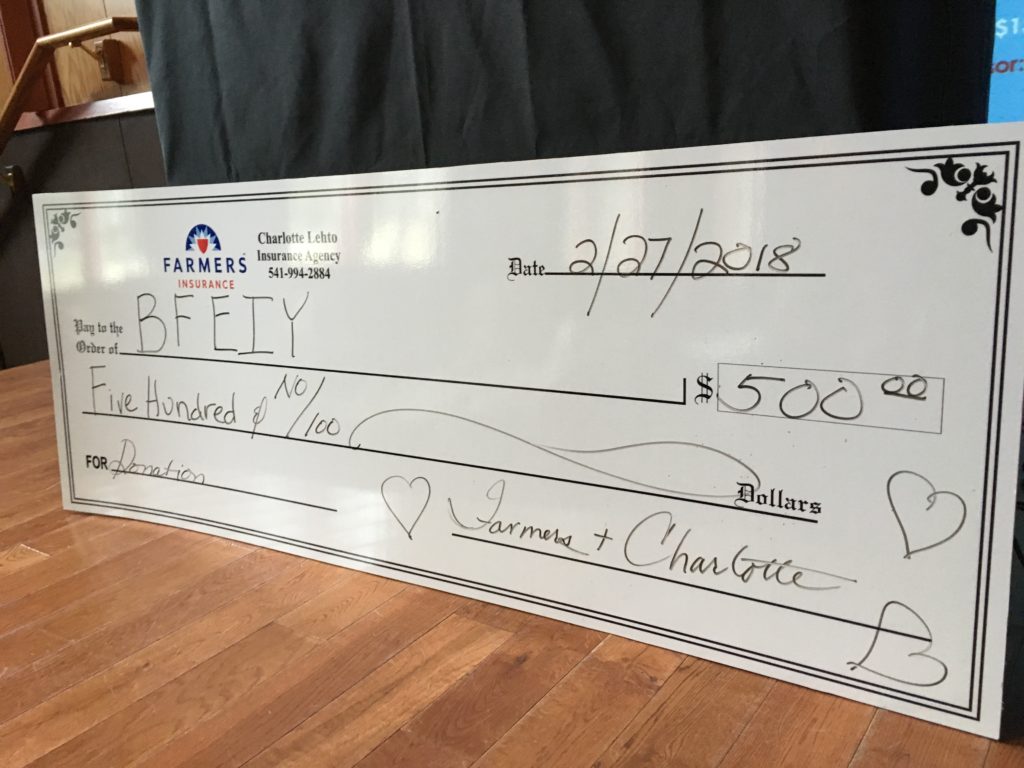 Lincoln City Chamber of Commerce Director, Lori Arce-Torres, spoke about the legacy of Kip Ward. She shared one of her favorite quotes from Ward, "In the end it's not what you say, it's not what you do, it's how you make people feel that matters."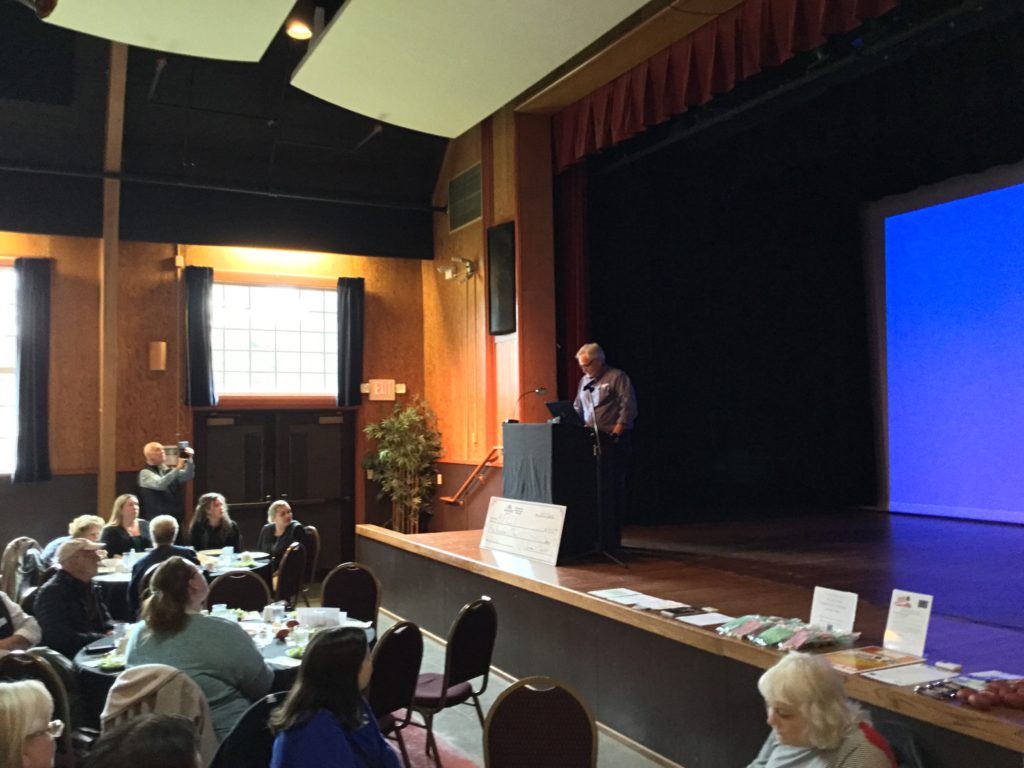 Mayor Williams opened with a passage out of the Bible. It was an emotional piece that sums up his time in office, the difficulties faced, and explains where he draws his strength from.
Williams spoke positively about Lincoln City and said he wanted to make it a place where people wanted to live and work. He said that the current city council has been laying the strong foundation for future councils to build on.
He spoke about the number of vacation homes decreasing and housing stock increasing and that it would affect property values negatively.
Williams spoke about minimum wage and raised an important concern with the recent increase. He said if wages are increased, but there are no new products or services provided, then that poses a problem for both businesses and their customers.
He said "we may have had an eclipse", to the laughter of everyone in the crowd. He called it the "biggest non-event we've ever seen" and said City Manager Ron Chandler probably lost some hair over it. A glimpse at a stand-up comedy future for his life after politics?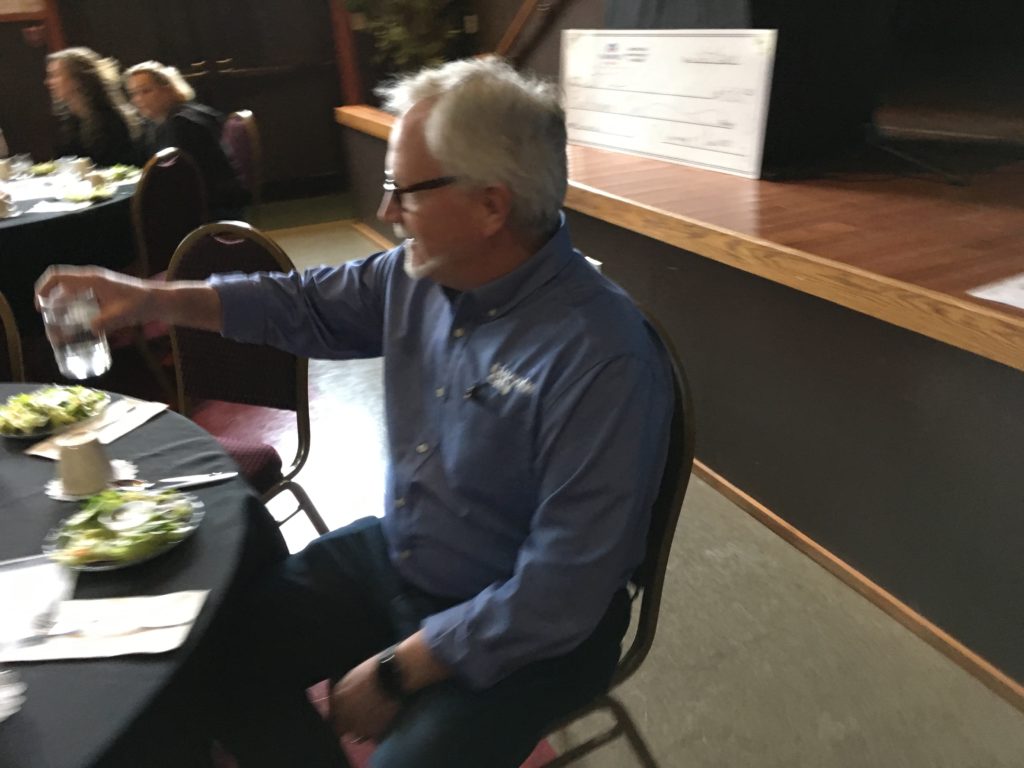 Speaking about the trials Williams has faced on the city council, he pointed to social media and said: "I've been called everything under the sun." He reflected on a scene from the movie Patton, in which the general is ordered to apologize to a private he slapped for cowardice. When Patton strides up to make his apology he says: "Today, I thought I would stand up here and let all of you people see I'm not as big of a son-of-a-bitch as some of you think I am." Williams' audience laughed in response.
Towards the end, Williams grew sentimental, and invited the public to meet with him to discuss building a dog park in honor of Kip Ward, on the back of his property in Taft, due to Kip's lifetime love for animals.
Talking about his three-plus years as mayor, Williams jested "It's been one heck of a ride. I'd recommend it to anybody."
At the end of his address, Williams asked the audience if they had any questions, and when nobody spoke up he said "oh, I love you."
When Arce-Torres asked Williams about his new pet, he replied that he and his wife Debbie had just got a new puppy, a 13-week old Wheaten Terrier, that was in the car, and he had to get to it, and with that he stepped away to a hearty applause from the appreciative crowd.
Here's his entire speech: 
Justin Werner – Lincoln City Homepage