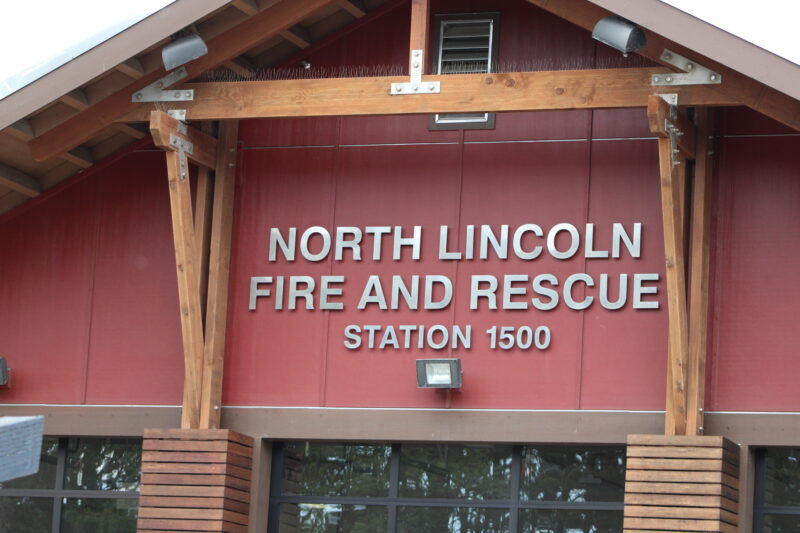 North Lincoln Fire and Rescue is responding to multiple calls Monday night as wires are going down in Lincoln City and Otis, with one incident possibly starting a fire and leaving residents without power.
A structure fire call at 3955 Salmon River Highway at 9:40 p.m. sent multiple fire engines to Otis. According to scanner traffic of the incident, a transformer blew and a fire was started, but confirmation is still pending. Residents from Otis reported losing power around this time.
Wires have been reported down five times since shortly before 9 p.m. with NLFR responding to the last at 10:46 p.m. on NE Port LN. in Lincoln City.
National Weather Service Portland (NWS) issued a "Red Flag Warning" Monday until 8 p.m. Wednesday for a "historic September east wind event" that predicted 15-25 mph winds with gusts up to 60 mph for the Central Oregon Coast. NWS said the conditions are favorable for rapid fire spread due to low humidity and high winds.
Additionally, a heat advisory is in place for the Central Oregon Coast until 11 p.m. Tuesday with temperatures predicted to reach the 80s to mid-90s. NWS is calling for the hottest weather Tuesday.
Smoke has made its way to the coast from fires burning in Oregon and people with breathing problems are urged to stay indoors.
A burn ban is in effect for Lincoln County, including beach and camp fires.