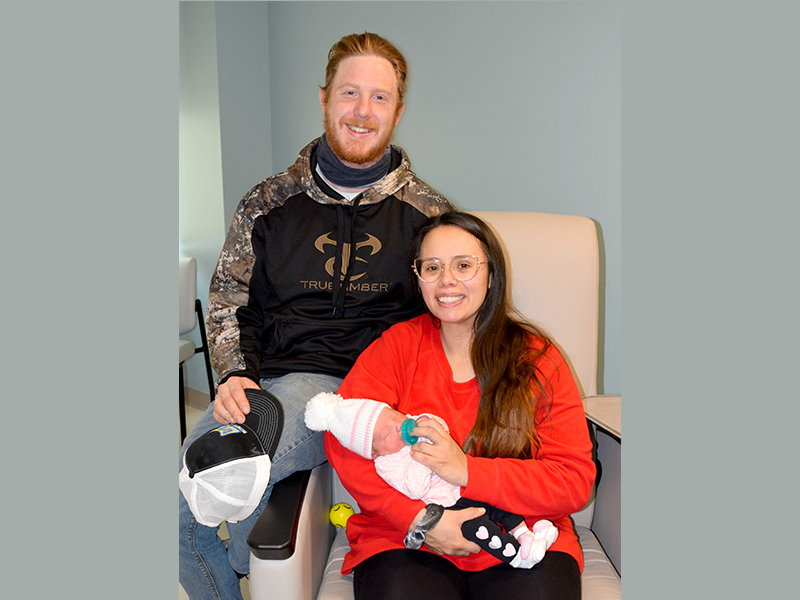 Each year, around 120 babies are welcomed into the world at Samaritan North Lincoln Hospital's Birthing Center. First in line this year was Hazel JaneAnn Baker, born at 11:34 a.m. on Friday, Jan. 8, to parents Jared and Elizabeth Baker of Otis.
Hazel weighed 7 pounds, 8 ounces and was 20.5 inches long at birth. Meghan Moorhead, MD, was the attending physician.
The Bakers have lived locally for just about a year, coming to the Oregon coast from Washington, so Jared could help with the construction business owned by close family friends they consider to be their "adopted" aunt and uncle, Kevin and Heidi Newman. While most of the Bakers' extended family are in Washington, Baby Hazel was welcomed home by two older sisters, Ella, 8, and August, 5.
Keeping with tradition, a large gift basket was presented to the family by Leslie James, development specialist for the North Lincoln Hospital Foundation. It included such things as stuffed animals, baby blankets, baby comb and brush, burp cloths, and more.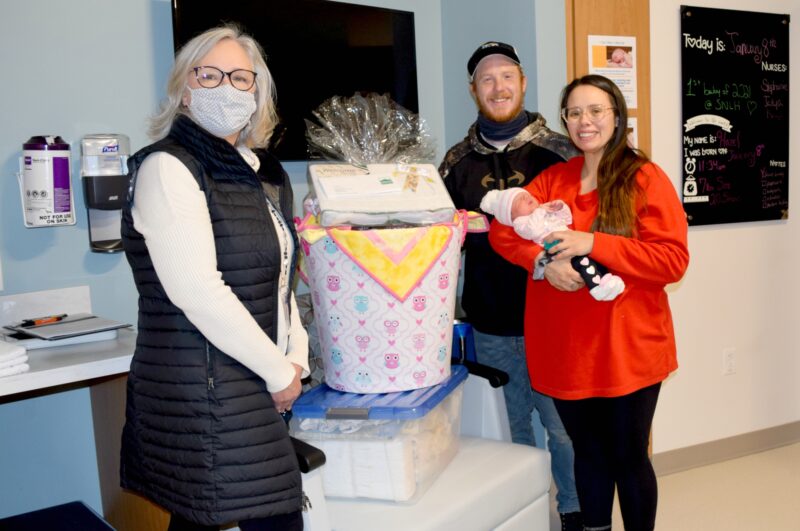 Another present, given by Sherri Nordyke on behalf of her non-profit organization, Clara's Closet, was a "baby shower in a box" – diapers, wipes, infant development toy, book, pacifiers, animal blanket, hand-knit sweater and hat, receiving blankets, bibs, burp cloths, Halo SleepSack, hangers, newborn clothing and safety items.
In addition, this year's New Year baby received a plush commemorative baby blanket embroidered and donated by Oregon Corrections Enterprises (OCE), which is now doing laundry service for the hospital.