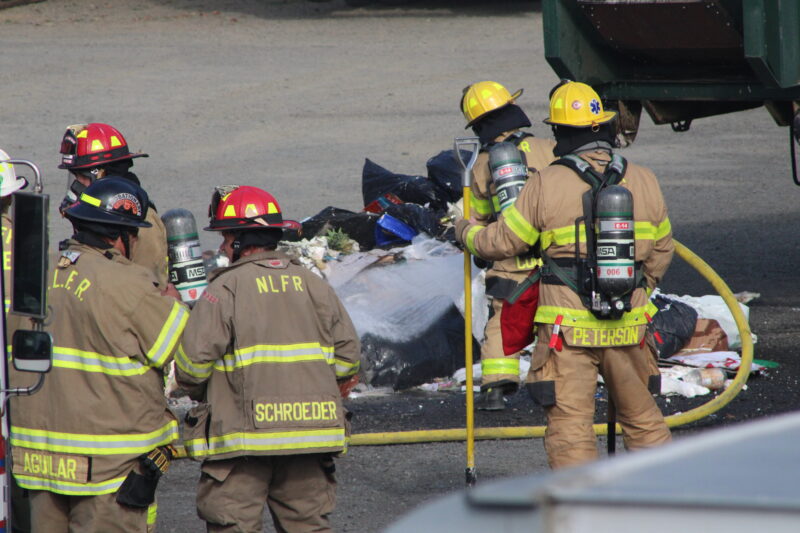 North Lincoln Fire and Rescue responded to a fire inside a compactor truck behind the main office of North Lincoln Sanitary Service Monday evening.
Fire personnel secured the area and extinguished a reported chemical fire inside trash collected from people's homes.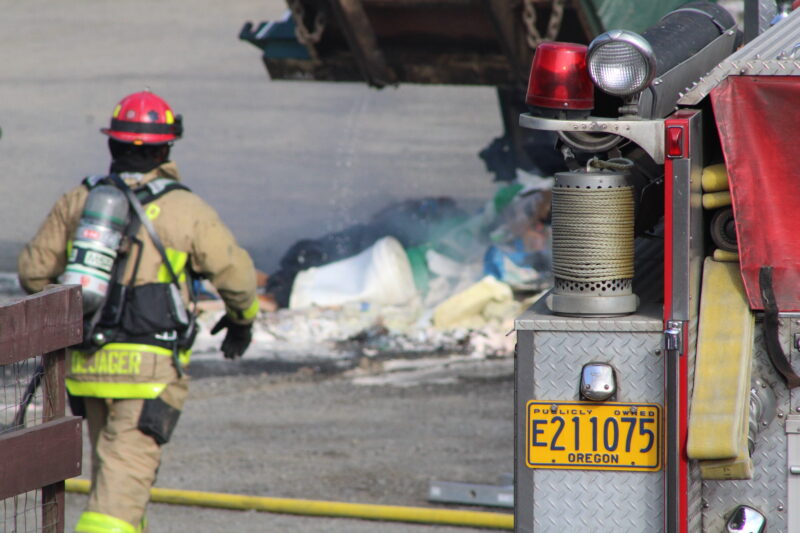 North Lincoln Sanitary Service staff said the suspected cause of the fire was a lithium ion battery but an official determination has not been made.
Below is a list of a few of the most commonly seen sources of chemical fires not to throw out in your garbage:
Azides: These can be very dangerous when mixed with heavy chemicals such as lead or copper. They degrade quickly when exposed to heat, giving them explosive potential.
Ether: A very common, highly flammable and potentially explosive compound found in anesthetics, refrigerants, and alcohol. Ethers have low flash points, below 73 degrees Fahrenheit, meaning it doesn't take much heat to set them off.
Gasoline: Gasoline is a mixture of approximately 150 different chemicals, many of them flammable. This makes gasoline vapors extremely dangerous when close to heat sources. Gasoline is incredibly volatile and explosive.
Glycerol: This chemical has widespread use in pharmaceuticals and is combustible at about 140 degrees F.
Petroleum: At the base of gasoline, diesel, kerosene, and really every other oil product lies petroleum. Depending on the product the petroleum is used in, the volatility may vary, but care should be taken when handling any petroleum product.