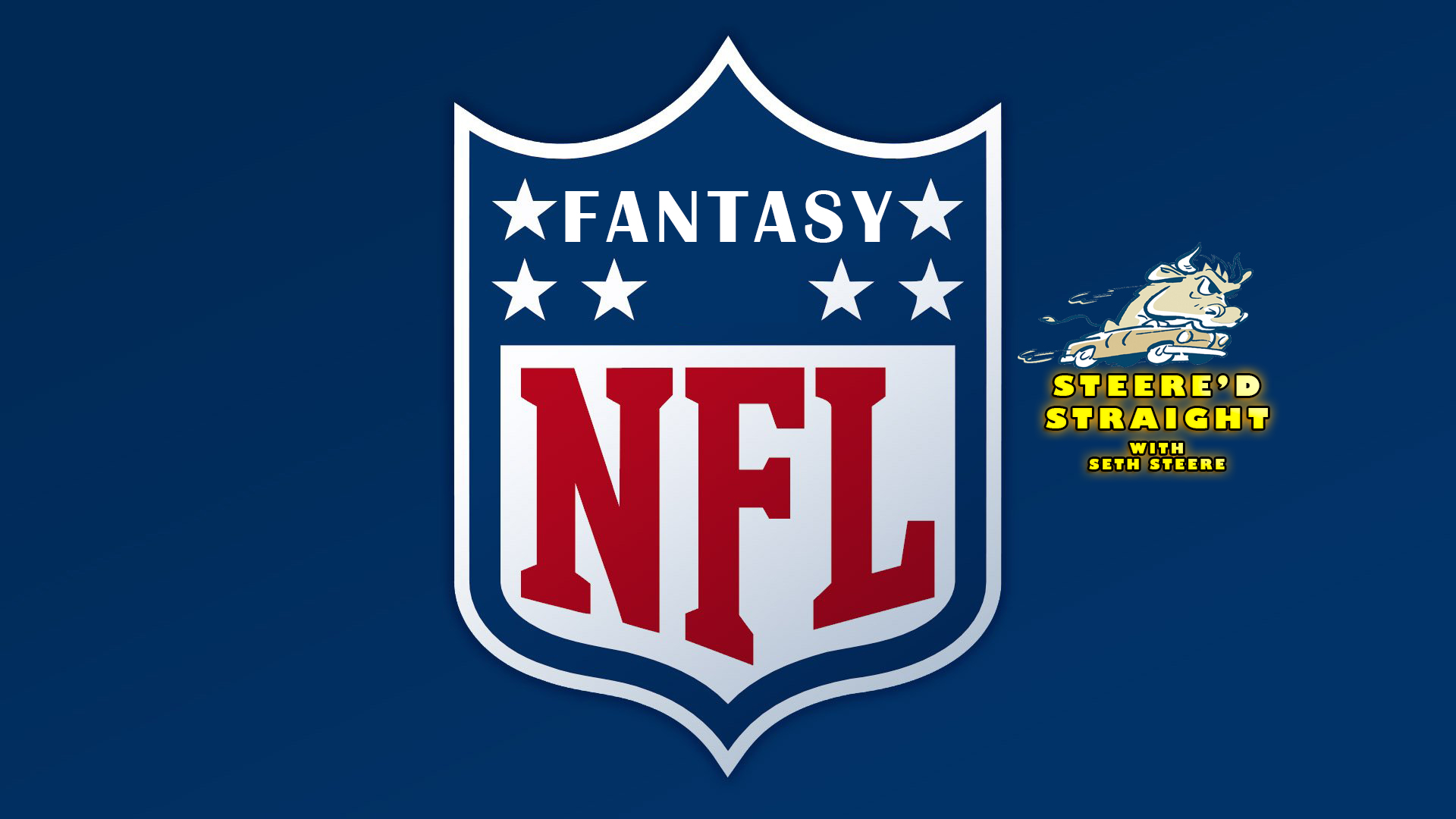 Quarterbacks
Russell Wilson, Seattle: Wilson has consistently been a top fantasy quarterback. He accounted for over 80 percent of Seattle's touchdowns last season, and his production isn't slowing down. If the protection and blocking can improve, the Seahawks could have a decent running game, which would help Wilson immensely. Seattle's defense has seemed to regress, so look for him to really try and put some points on the board.
Aaron Rodgers, Green Bay: Coming off an injury, Rodgers is still the most talented QB in the league despite nearing the end of his career. Seeing what Rodgers has done in preseason and training camp, and considering what he has said in recent interviews, he seems like a man on a mission with plenty more to prove. Look for him to be atop the MVP race, which will translate to a great fantasy season.
Cam Newton, Carolina: While one of the league's more inconsistent QBs, the Panthers brought in coordinator Norv Turner, who has had extreme success with turning around quarterbacks, specifically with their efficiency, where Cam struggles. He might not be the best pocket passer, but Newton brings something others can't — the ability to extend plays with his feet. Even getting designed runs, Newton gives you multiple ways to score.
Honorable mention: Carson Wentz (Philadelphia), Andrew Luck (Indianapolis), Tom Brady (New England)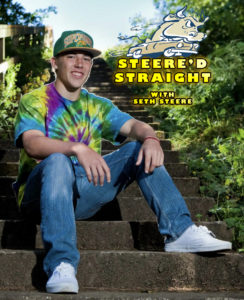 Running Backs
Le'Veon Bell, Pittsburgh: Perhaps the most talented back, Bell has consistently lit it up on the field and on the fantasy board. Playing a full season this year, look for Bell to rack up the points. He is not only a fantastic runner, but he can catch the ball, even line up in the slot. Bell gives you multiple ways to score and is always a top fantasy player.
Todd Gurley, Los Angeles Rams Like Bell, Gurley is extremely talented, both running the ball and catching it. He is also blessed with having a gifted offensive mind in head coach Sean McVay. Gurley has the ability to score anytime he touches the ball, which makes him a first-round pick in almost every league.
David Johnson, Arizona: Another guy coming off an injury, but again super talented. A healed broken wrist isn't going to slow him down. Johnson can deliver you 1,000 rushing yards and 700 receiving. Look for him to be a focal point in the Cardinals offense — and potentially yours.
Honorable mention: Ezekiel Elliott (Dallas), Alvin Kamara (New Orleans), Melvin Gordon (Los Angeles Chargers)
Wide Receivers
Antonio Brown Pittsburgh: Brown is the best receiver in the league. He seems to always be there anytime Big Ben needs him. In the last five years, he has averaged over 1,200 yards and 100 receptions. He is one of the highest production guys, making him a first-rounder in every league.
Odell Beckham, New York Giants: Beckham is one of the league's most dangerous receivers. He can turn a simple slant route into a 60-yard touchdown. He not only can make plays after the catch, but he has great hands and is a red-zone threat, grabbing every ball that comes his way. If he can stay on the field for all 16 games, Beckham could be the NFL's top fantasy receiver.
DeAndre Hopkins, Houston: Hopkins is coming off one of his most productive seasons, and — lucky for him — gets back young gun Deshaun Watson, which should help his productivity even more. He was able to grab 13 touchdowns last year and won't shy too far from that number. Like Beckham, he is going to go up and grab it, especially in the red zone.
Honorable mention: Julio Jones (Atlanta), T.Y. Hilton (Indianapolis), Doug Baldwin (Seattle)
Tight Ends
Rob Gronkowski, New England: One of the only tight ends you will see come off the board in the first and second rounds. When healthy, Gronk is one of fantasy football's top producers. He is coming off a 1,000-yard season, and, with the Patriots weak at receiver, you could see his production increase if he stays healthy.
Travis Kelce, Kansas City: Kelce, like Gronk, can get you a 1,000-yard season, which isn't common for tight ends, making him a hot commodity. He has a young quarterback in Patrick Mahomes, so look for his production to go up because inexperienced QBs love tight ends, especially those as talented as Kelce, who should go in the top two rounds in many leagues.
Greg Olsen, Carolina: Olsen is one of QB Newton's favorite targets. With Newton having a make-or-break year, expect a spike in Olsen's production. One of the NFL's most talented tight ends, Olsen is one of Cam's only true targets. Not having a true No.1 receiver should help him have his best year yet.
Honorable mention: Evan Engram (New York Giants), Zach Ertz (Philadelphia), Jimmy Graham (Green Bay)
Defense
Rams: The Rams have made some serious changes to both their offense and defense, bringing in big-name players such as Marcus Peter, Aqib Talib and Ndamukong Suh. Matching Suh with Aaron Donald is a nightmare for opposing quarterbacks, which should lead to mistakes, which will produce turnovers. The Rams certainly have the star power to possess the league's top defense.
Chargers: The Chargers might challenge the Rams for the most talented defense. They are extremely skilled up front and have a great secondary. Not only is their defense talented, but so is their offense. Opponents will have to battle from behind, which is going to lead to turnovers, and turnovers translate to points.
Jaguars: Another extremely talented unit, the Jaguars are coming off a great year defensively. Jacksonville was second in sacks last season. If Jacksonville can stay healthy, look for the Jags to stay in the top three. Jacksonville was also second in interceptions. Look for the defense to carry the Jags to victory, and potentially your fantasy team, as well.
Honorable mention: Eagles, Vikings, Houston
Kickers
Greg Zuerlin, Los Angeles Rams: Zuerlin was the leading scorer among kickers last year, and don't look for things to change as the Rams just got better. He's going to have plenty of opportunities to put points on the board. He also has the ability to hit from deep, going 6 for 7 on field goals 50 yards or longer.
Will Lutz, New Orleans: Lutz was among the top kickers in extra-point attempts last season. With the Saints offense remaining just as powerful, look for him to be atop the list again this year. Knocking down 31 of 36 of his field goal attempts, he struggles some with accuracy, but he plays in domes at least 50 percent of the time.
Robbie Gould, San Francisco: Third among kickers in scoring last year, Gould should have more opportunities with Jimmy Garoppollo behind center. Among last season's more accurate kickers with just two errant attempts, he's a can't-miss player for your lineup.
Honorable mention: Stephen Gostkowski (New England), Justin Tucker (Baltimore), Harrison Butker (Kansas City)