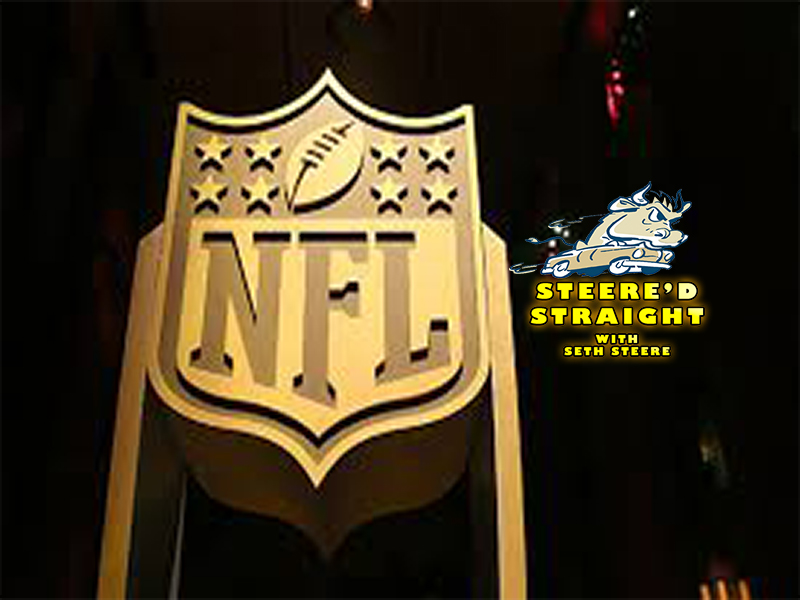 With the NFL's regular season long over, there has been a lot of talk about who should win what award and who shouldn't. Here is who I believe to be most deserving:
Most Valuable Player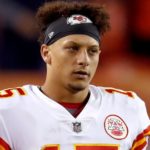 Patrick Mahomes (Kansas City Chiefs): From Week 2, when he threw for 326 yards and six touchdowns, breaking a record for the most touchdowns thrown in the season's first two games with 10, many had the Chiefs' second-year quarterback as their MVP — and they were right. While unable to keep up that torrid pace, Mahomes had an incredible season.
He threw for more than 5,000 yards and 50 touchdowns, becoming only the third player in NFL history to accomplish the feat, joining Tom Brady and Peyton Manning.
Not only did Mahomes break records, he made ridiculous plays we have never seen before. Mahomes has a background in baseball, and you could certainly tell with some of the throws he made, looking like a shortstop slinging the ball from different arm angles. His ability to throw from different angles allowed him to throw around the rush and against his body on the run. Not only did Mahomes throw the ball like a shortstop, he made no-look passes.
Aside from being a human highlight reel, Mahomes' talent also led to success with the Chiefs' earning the top seed in the AFC at 12-4. Mahomes has all the numbers to be MVP.
Offensive Player of the Year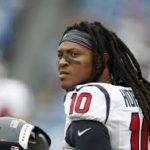 DeAndre Hopkins (Houston Texans): This might come as a surprise to some with the year Rams running back Todd Gurley had, but there is not a more valuable offensive player to their team outside of quarterback than wide receiver DeAndre Hopkins.
The Texans experienced many injuries at receiver this year: Will Fuller went down during Week 7 against the Dolphins; Keke Coutee only played in seven games; and the Texans got Demaryius Thomas in a trade with the Broncos late in the season. Hopkins was the only reliable receiver quarterback Deshaun Watson had all year, and he didn't disappoint with 115 catches with no drops, 11 touchdowns and a career-high 1,572 yards.
There are not a lot of times when a receiver-quarterback combination gets a team through a season offensively, but Hopkins and Watson were the exception. Hopkins only had two games where he had less than 50 receiving yards and both came against the division-rival Colts, who have been dealing with Hopkins for several years now.
Hopkins had a phenomenal season, capped off with a playoff appearance, and deserves a lot of credit for the Texans' success.
Defensive Player of the Year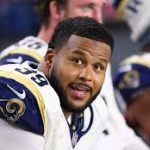 Aaron Donald (Los Angeles Rams): Out of all the awards, this is the easiest to hand out. Donald had a historic season for an interior defensive lineman with a career-high 20.5 sacks, most in NFL history by an interior lineman.
Not only did Donald lead the league in sacks, he led the league in QB pressures with 106 and pressure rate, getting pressure on the QB 19.2 percent of the time (see Pro Football Focus). To put this in context, the most combined pressures by any three players combined was 164 by Dee Ford, Justin Houston and Chris Jones of the Chiefs. Donald was only 58 pressures behind a trio of players against a double-team on more than 70 percent of his snaps.
Not only is Donald a force in the passing game, he is dangerous against the run, leading the league in tackles-for-loss with 25. In Week 7 against the 49ers, his average depth-of-tackle was minus-1.5 yards, meaning he tacked opposing backs an average pf 1.5 yards behind the line of scrimmage.
Donald has been on a tear ever since entering the league and seems to be getting better. He deserves to repeat as the league's top defensive player. It's hard to foresee anyone other than Donald winning this award for the next few years at this pace.
Rookie Offensive Player of the Year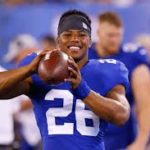 Saquon Barkley (New York Giants): With the last award being the easiest to give out. this is the hardest. Two players — Cleveland quarterback Baker Mayfield and Barkley — had record-breaking rookie seasons. The choice comes down to one thing — which player led to more wins for his team? In my mind, that was Barkley.
Many argue that quarterbacks always lead to more wins than any other position, but let's not forget how solid that defensive unit was for Cleveland. The Browns defense was No. 2 in the league in turnovers with 31. Mayfield had a great season, but what Barkley was able to do with the Giants is insane.
In games the Giants won, Barkley averaged 117 yards on the ground and one touchdown. He played a huge role in every game the Giants won, whether it was catching the ball out of the backfield or breaking off a big run. Barkley hit his rookie season hard, leading all running backs in missed tackles forced with 71.
Barkley was able to do it all this year for the Giants. While some might have been skeptical of the Giants for drafting him fourth overall, he is an extremely talented young player and deserves to be rookie OPOY.
Rookie Defensive Player of the Year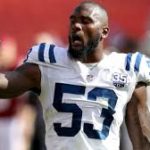 Darius Leonard (Indianapolis Colts): For many, including myself, Leonard came out of left field this season for the Colts. He was taken in the second round and was not expected to perform the way he did, but he came out and led the league in tackles, the first time a rookie has done so since Patrick Willis, a likely Hall of Famer.
Not only was Leonard the league leader in tackles, he made first-team All-Pro as a linebacker, a huge honor for a rookie, joining Carolina's Luke Kuechly and Seattle's Bobby Wagner.
Leonard finished the season with 163 tackles, seven sacks, 12 tackles for loss and two interceptions. He was able to fill up the stat sheet, which should make him a lock for rookie DPOY.
Comeback Player of the Year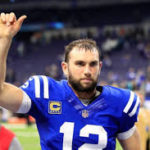 Andrew Luck (Indianapolis Colts): Not only is Luck in the conversation for top comeback player, he has been mentioned as league MVP.
During the preseason, many questioned whether he was 100 percent because he wasn't throwing the ball downfield but hitting his receivers on a lot of throws under 10 yards. Worse, the Colts brought in Jacoby Brissett off the bench to throw a Hail Mary pass, which really raised concerns.
Luck laid those concerns to rest, finishing second in the league with 39 passing touchdowns and leading a Colts team that was 1-5 through six weeks to the playoffs. He also threw for 4,500 yards, the second most in his career, and for his highest passer rating of 98.7.
Missing one full season is tough for most players, but especially quarterbacks with injured throwing arms. Many people didn't expect Luck to have this success he had. Some thought he might never play again. For him to come out and have the year he had is remarkable and deserving of top comeback player.
Coach of the Year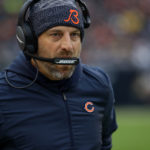 Matt Nagy (Chicago Bears): Another decision that comes down to two options — Nagy of the Bears and Frank Reich of the Colts. Both teams had great seasons, but the decider is Nagy leading his team to a division championship and Reich's team making the playoffs but finishing second.
Nagy took the NFC North's last-place team and turned it into division champs. Last year, Chicago was in the bottom four in points scored per game. Nagy was able to flip the switch this season as the Bears finished in the top 10 in scoring with 26.3 points per game, 10 more than last season.
The Bears took their win total from last year and multiplied it by four, amassing 12 wins, locking in the third seed in the NFC playoffs. Not only was Nagy able to create more production in the win column, he got the most out of QB Mitchell Trubisky.
Coming into this season, many labeled Trubisky a bust, giving him names like "Trashbisky." That description has certainly changed as Trubisky was able to produce, even having a game where he threw for six touchdowns. A lot of Trubisky's success can be chalked up to the scheme Nagy created.
The Bears didn't need help on the defensive side of the ball, as their talent took care of opposing offenses. They made big strides offensively, however, without big-name players, with Nagy calling the shots. He deserves the top coaching honor.