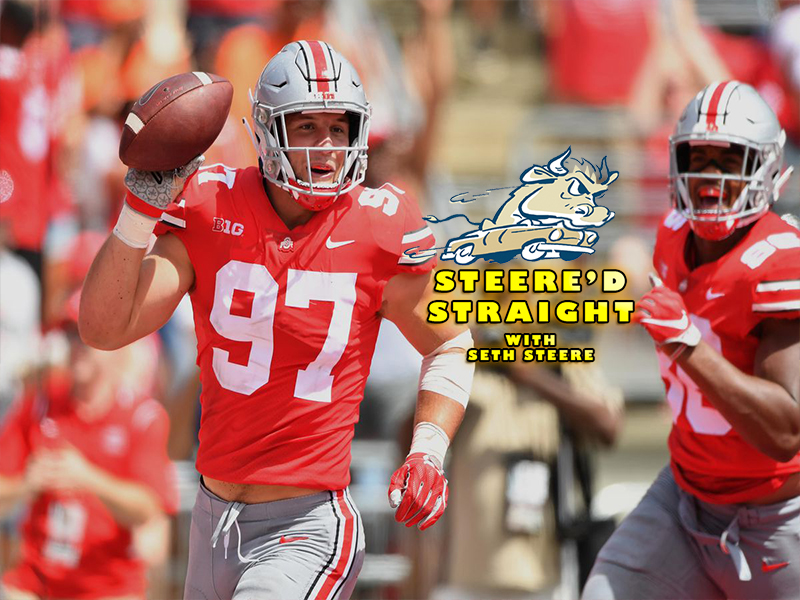 With the NFL season over, attention has already turned to the April 25 draft, so it's only right to offer a mock one.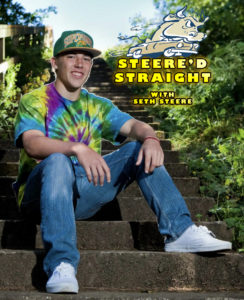 There is one trade included here because I foresee it necessity for the Broncos to trade up to get the player they want. While it's no guarantee, the Jaguars and Giants will want the same guy. Sometimes you have to do what it takes to get the player you want.
Earlier this season, quarterbacks were left out of the top 10 and many expressed concern that QBs would fall to the wayside, but the need is there. With a handful of the top teams needing quarterbacks, a few will get drafted. Look for five teams in the top 15 to take one.
This draft class is stacked with talent upfront. In this mock draft, 11 of the 32 picks are defensive linemen, and there are still guys with top-level talent who could miss the first round due to how athletically gifted this class is. Players such as Louisiana Tech's Jaylen Ferguson and Alabama's Isaiah Buggs are highly touted prospects, but will miss the first round due to supply and demand.
Arizona Cardinals — DE Nick Bosa, Ohio State: Since the beginning of the season, Bosa has undoubtedly been the most talented player in college football. Despite only playing three games due to injury, then choosing to sit out the remainder of the season, his stock did not drop.
San Francisco 49ers — OLB/DE Josh Allen, Kentucky: The 49ers have drafted defensive linemen in the first round three of the last four years and will do so again. Allen is not just a pass rusher, though his ability to drop back in coverage is part of what puts him in the top three in almost every mock draft.
New York Jets — DT Quinnen Williams, Alabama: Next to Bosa, the most talented player in the draft and one of the most productive, Williams is hard to pass by even with some of the defensive tackles the Jets already have. Seeing what Aaron Donald has done for the Rams and what Williams was able to do in college, it's hard to pass on a player who is drawing comparisons to Donald, the NFL's two-time defending Defensive Player of the Year.
Denver Broncos (via Raiders) — QB Drew Lock, Missouri: With two teams in need of a quarterback before the Broncos (Jags and Giants), Denver moves up six slots to get Lock. Broncos GM John Elway is reported to be smitten with Lock and has spent time personally scouting him during the regular season, as well as attending the Senior Bowl.
Tampa Bay Buccaneers — OT Jonah Williams, Alabama: During the offseason, the Bucs went out and hired head coach Bruce Arians. With Arians' history as a quarterback guru and offensive-minded guy, look for the Bucs to fix a much-needed hole at the offensive tackle position. Williams is a little undersized, but he's polished and his athleticism makes up for his physical stature.
New York Giants — QB Kyler Murray, Oklahoma: The Giants needed a quarterback last year, so not drafting one puts them in a bad situation with this QB class not being as talented. Thankfully for the Giants, Heisman Trophy winner Kyler Murray has declared for the draft. Murray is extremely undersized, but his potential is as high as it gets.
Jacksonville Jaguars — QB Dwayne Haskins, Ohio State: Jacksonville has one of the best defenses in the league but cannot produce on the offensive side of the ball, partially due to inconsistent veteran QB Blake Bortles. If the Jaguars want to keep their defense together, it's going to need a reason to stay. Haskins is that incentive. He gives them a shooter's shot with his talent, and we've seen defenses carry average quarterbacks.
Detroit Lions — DE Jachai Polite, Florida: Detroit needs help a lot of spots this year, but with the draft being so deep with defensive lineman it's hard to pass up on one of the more polished edge rushers in this years draft. Polite has displayed multiple moves, freeing him up on his way to the quarterback, as well as being a force in the run game.
Buffalo Bills — OT Dalton Risner, Kansas State: After losing one of the better defensive lineman in the league in Kyle Williams, you'd think the Bills would draft someone to replace him, but they need help protecting recent draftee Josh Allen. When it comes to production at tackle, Risner is among the best, only allowing four pressures all year.
Oakland Raiders (via Broncos) – DL Rashan Gary, Michigan: Stacking up on draft picks was a necessity for the Raiders when you've given up Khalil Mack and Amari Cooper. You're not just going to replace Mack, but the Raiders are going to do their best with Gary. He didn't have the most productive year, but his speed and athleticism is top-notch.
Cincinnati Bengals — LB Devin White, LSU
Green Bay Packers — DE Clellin Ferrell, Clemson
Miami Dolphins — QB Daniel Jones, Duke
Atlanta Falcons – CB Deandre Baker, Georgia
Washington Redskins — QB Will Grier, West Virginia
Carolina Panthers — DE Montez Sweat, Mississippi State
Cleveland Browns — DT Ed Oliver, Houston
Minnesota Vikings — OT Jawaan Taylor, Florida
Tennessee Titans — WR, DK Metcalf, Mississippi
Pittsburgh Steelers — CB Greedy Williams, LSU
Seattle Seahawks — DT Jeffrey Simmons, Mississippi State
Baltimore Ravens — WR Marquise Brown, Oklahoma
Houston Texans — OT Cody Ford, Oklahoma
Oakland Raiders (via Chicago Bears) — WR Deebo Samuel, South Carolina
Philadelphia Eagles — RB Josh Jacobs, Alabama
Indianapolis Colts — WR, N'Keal Harry, Arizona State
Oakland Raiders (via Dallas Cowboys) — S Nassir Adderley Delaware
Los Angeles Chargers — DT Christian Wilkins, Clemson
Kansas City Chiefs — CB Byron Murphy, Washington
Green Bay Packers (via New Orleans Saints) — S Deionte Thompson, Alabama
Los Angeles Rams — LB Devin Bush, Michigan
New England Patriots — DT Dexter Lawrence, Clemson