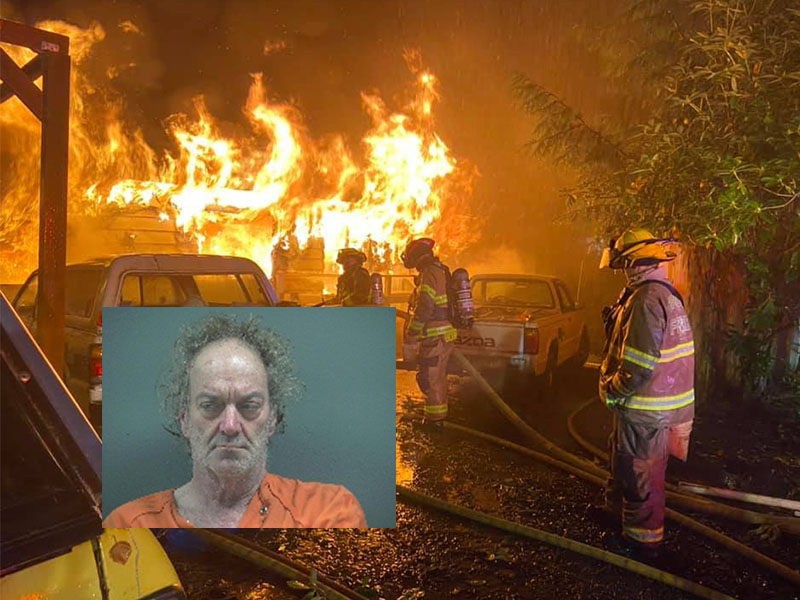 Lincoln County Sheriff's Office and Oregon State Fire Marshal's Office concluded an investigation into Monday's Gleneden Beach house fire, saying it was intentionally set by the homeowner.
According to a press release from the Lincoln County Sheriff's Office, Kevin P. Dugger, 64, was arrested for arson and reckless burning Wednesday after being released from Samaritan North Lincoln Hospital. He was taken to the Lincoln County Jail where his bail was set at $215,000.
Fire crews from Depoe Bay, Lincoln City and Newport responded to the residential fire at 6550 Carolyn Avenue Monday night where they rescued Dugger after he allegedly set his own home on fire.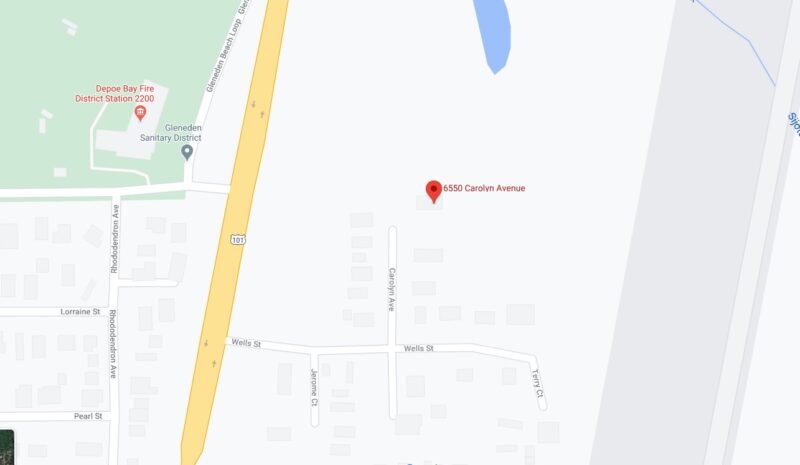 Several small explosions triggered by the fire forced firefighters to take a defensive stance at a safe distance while they focused on protecting surrounding properties, vehicles and a nearby forest.
A neighbor, Zach Rasmussen, gave a detailed account of the nights events, including describing Dugger's roommate, who ran from the house yelling: "Call 911! He's not sane and is setting the house on fire!"
Previous coverage:
House fire in Gleneden Beach prompts law enforcement investigation