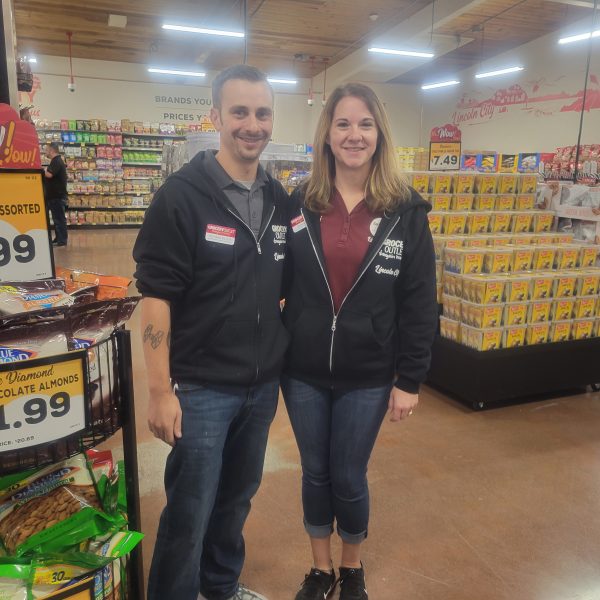 In a small town like Lincoln City, little things can mean a lot. Like a store closing for several months and reopening in a new location. Such is the case with Grocery Outlet Bargain Market owned by Jenni and Richard Miller
Reopening today at their new location at 2429 NW Highway 101 they welcome an around the building group of eager shoppers who all showed great spirit in spite of the steady rain that fell.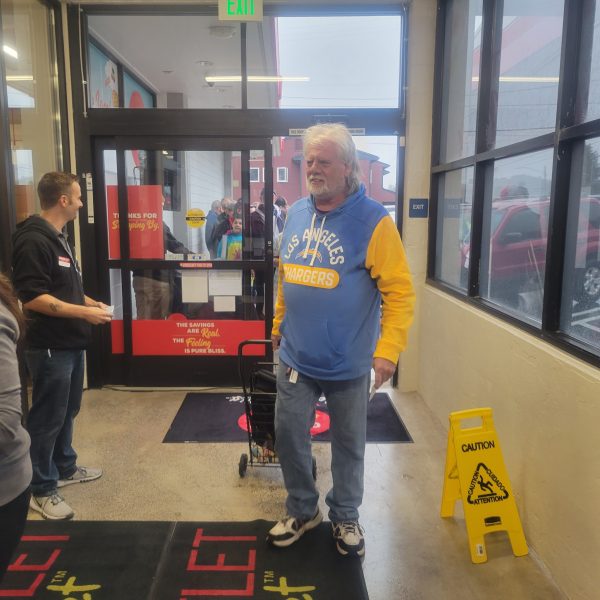 As the first shopper at the new location entered he was greeted by a corporate representative and handed a ten dollar gift card and welcomed with enthusiastic applause by the waiting staff.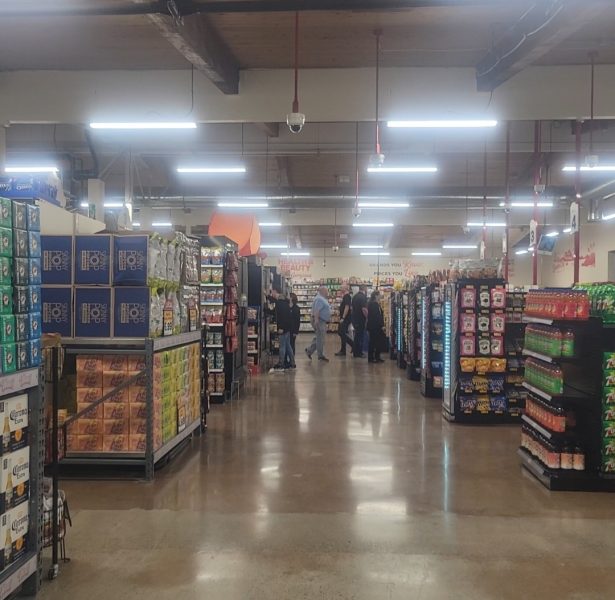 The shelves of the store were full, the floors sparkled and all the glass coolers gleamed as a steady stream of shoppers expressed how beautiful they thought the store looked.
While the Millers were busy with a whirlwind of last minute activities they did pause long enough to say, "We're happy that it's finally here."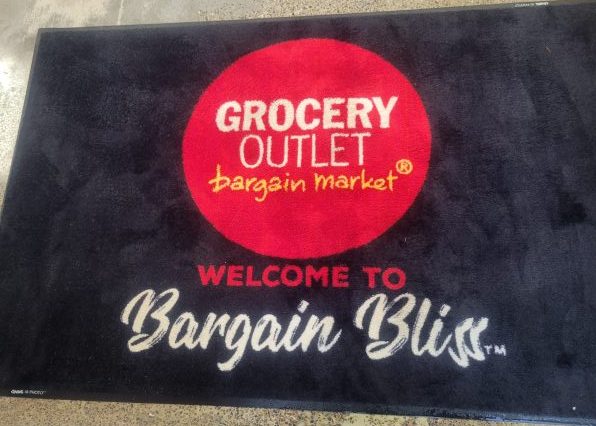 You can Visit Grocery Outlet Bargain Market's website by clicking here.