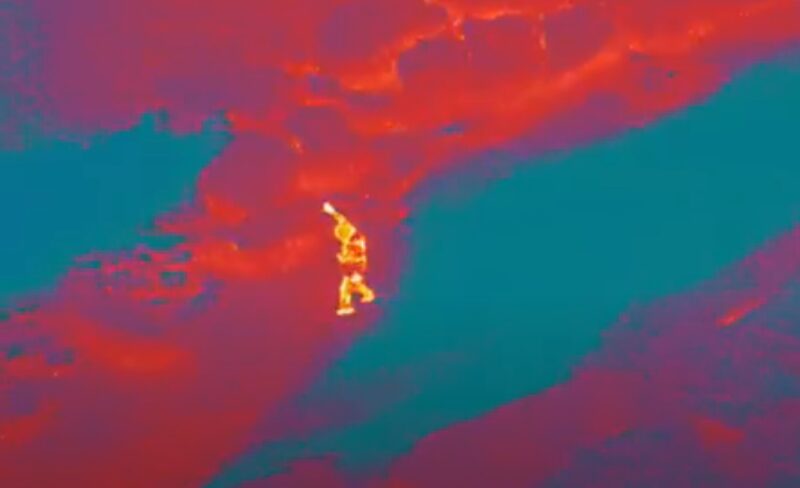 Depoe Bay rescuers used a drone with thermal imaging early Tuesday morning to guide a fallen hiker to safety north of Devils Punchbowl State Park in Otter Rock.
(Video courtesy of Depoe Bay Fire District)
The man, who slightly injured his leg in the incident, called 911 after falling several feet off a trail north of Devils Punchbowl State Park area, as he clung to a rock face.
Rescue units responded shortly before 6 a.m. and deployed a professional DJI drone — made exclusively for first responders — piloted by Depoe Bay Engineer/Paramedic Kevin Dykes. Dykes was able to locate the man using FLIR thermal imaging to map out a path to rescue in the pitch black night. Firefighters used their lights to shine a path for the man to navigate a ridge. Fire officials said the man had to walk through part of the ocean to get to first responders, made possible by low tide.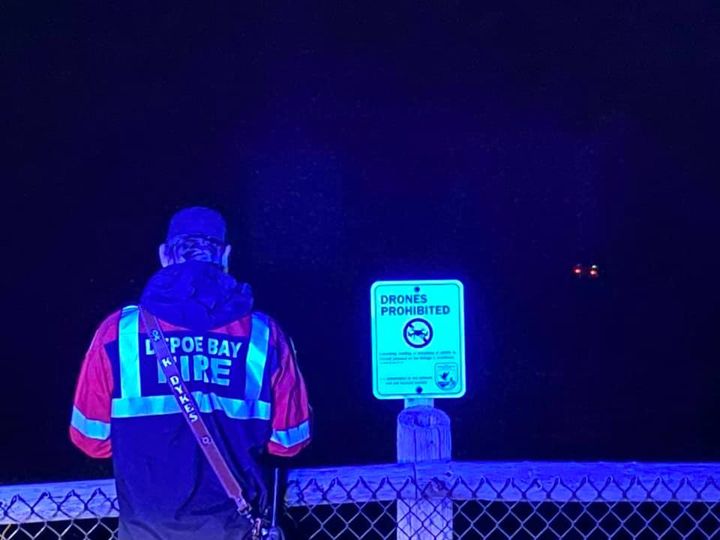 Thermal imaging makes it easy for rescuers to see details, such as people and land, which give off heat and show up as white on video, even in complete darkness.
After being guided to safety, waiting emergency personnel checked out the hiker and found him cold and wet with no serious injuries.
"We purchased this drone just for situations like this," Depoe Bay Fire District Chief Bryan Daniels said. "Having a drone capable of carrying payloads, we can get a lifeline to people or a life jacket in rough conditions."
Daniels said using a drone keeps rescuers out of harm's way and has paid for itself as a helicopter doesn't need to be called in if a drone can do the job.
Newport Fire Department and Pacific West Ambulance helped coordinate the rescue.