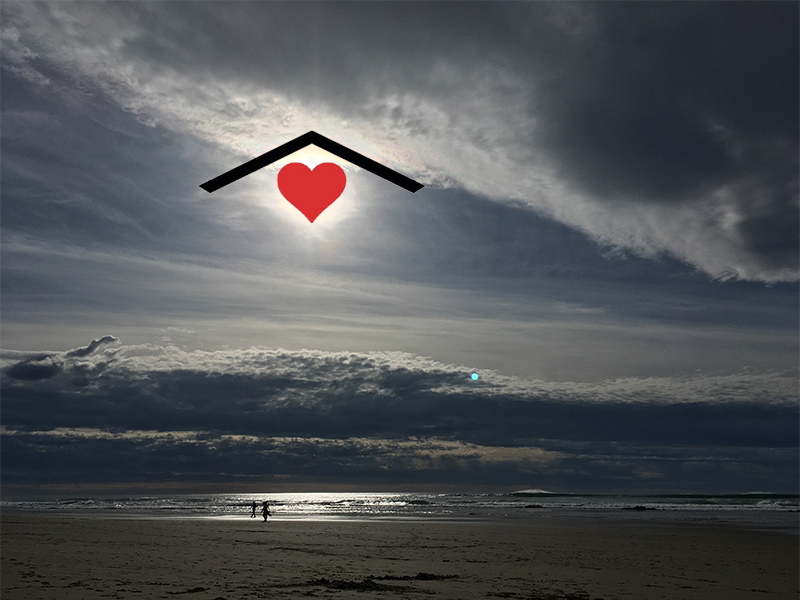 Since relocating to Taft Hall at the start of last winter, the Lincoln City Warming Shelter has embarked on a program expansion aimed at better serving our most needy residents and helping homeless people start to turn their lives around.
After a winter that saw the shelter open for 49 nights, providing a warm place to eat and sleep when the coastal weather was at its worst, our board of directors took a bold step. Rather than shut up shop and wait for next winter, we decided to continue the operation of our daytime homeless resource center year-round.
This day center offers a place where homeless or low-income people can get a shower, do some laundry, pick out fresh clothing and hygiene items and use our computer workstations to search for housing and employment.
While these simple services are enough to help some homeless people get back on their feet, many of our clients need much more structured support — help dealing with addiction, debt and health issues both mental and physical.
To this end, we have developed a Resource Referral program that evaluates clients' needs, offers in-house assistance where possible and refers them to partner agencies as needed.
To date, the program has assisted 37 clients, 80 percent of whom have gone on to find housing, employment or both.
Our work in Taft has been made possible by the tremendous support of the City of Lincoln City, which donated $45,000 toward our program last year. This support has been supplemented by other sources, including most recently a grant of $5,400 from the Siletz Tribal Charitable Contribution Fund to help cover some of our rent and food costs. These financial contributions are crucial to our program and we are hugely grateful to all those who have, through their generosity, helped us keep the lights on.
We are thankful, too, for our great team of volunteers, who selflessly give of their time and talent to help those in need. Our decision to operate a year-round resource center means our staffing needs have increased and we need more volunteers to help carry the load. Our most urgent need is for volunteers to help out at the front desk, greeting and registering guests from noon to 4 pm on weekdays.
As we work with the city to apply for permission to operate an overnight weather shelter this winter, we are looking ahead to our staffing needs for that program, too. In the coming months, we will be developing and training teams to handle security, food services, front desk, overnight duties and more. Watch local media or follow our Facebook page for more information on training sessions as they develop.
We at the Lincoln City Warming Shelter have been heartened to see the depth of compassion that our community has for people experiencing homelessness. By working together, we have the power to help our most needy neighbors tackle their problems and change their lives, one step at a time.
For more information on volunteer opportunities, please contact our volunteer co-ordinator Sharon Padilla at 541-992-5748.