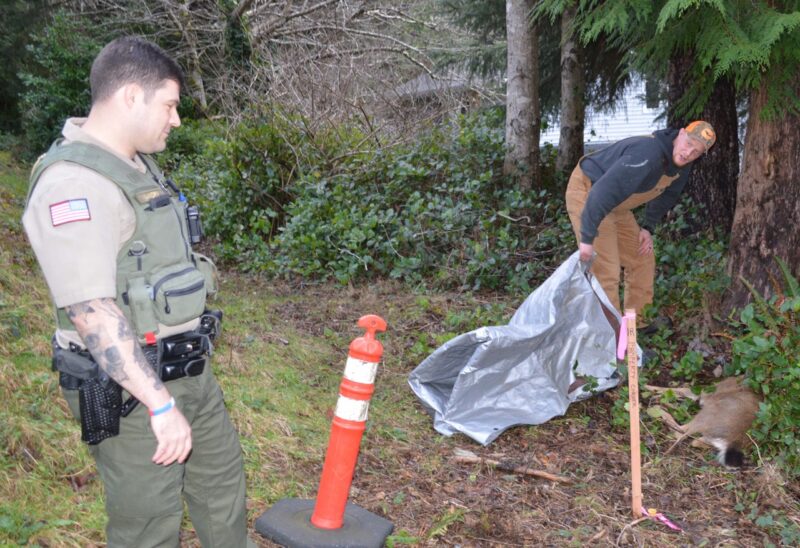 DEPOE BAY — The single report of gunfire near the city water plant at 4 p.m. Thursday sounded the compassionate end to an injured deer.
Deputy Zach Landry was called to a brushy lot on Collins Street where witnesses reported a young deer standing so immobilized that people could walk up and touch it. "It had been there in the ditch for about three or four hours, and I suspect it was hit by a car and was too disabled to run away. It's a tragedy."
The deer was covered with a tarp and left at the scene for a county road crew to remove. But it doesn't have to be a complete waste, noted Landry. He said deer and elk accidentally struck by a vehicle can now be salvaged by the driver or others, according to a state law that took effect in 2019. A free salvage permit is available online at ODFW.
Motorists strike thousands of deer every year in Oregon, according to state transportation and game officials. During fall migrations, more than 1,000 deer and elk die during the months of October and November, according to the Oregon Dept. of Transportation.
Meanwhile state game authorities urge drivers to watch for other deer if you see one on the road. The most active times of day for deer are at dusk or dawn. If you see a deer in the roadway, don't swerve — brake firmly and calmly, and apply the horn.