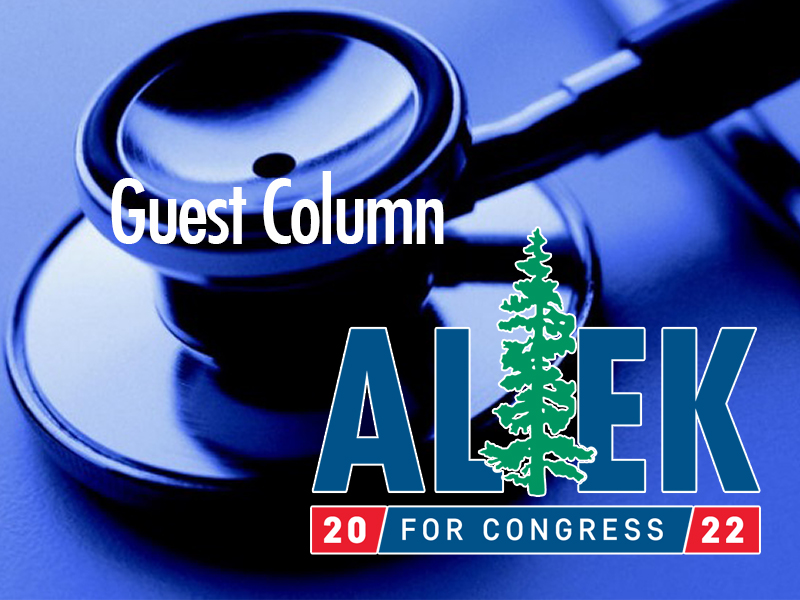 The cost of healthcare continues to rise, and recently, the Oregon Health Authority released a new report that health care rose by 34% from 2013 to 2019 in Oregon, outpacing the national average.  The report also said that average health care costs in Oregon totaled more than 23% of family expenditures.
As a political outsider, I've found it remarkable that if you actually look through Val Hoyle's record in the state legislature, she has personally advocated for policies that have increased the cost of healthcare while also reducing access to quality healthcare.
From 2011 to 2013, Val Hoyle was the top recipient of donations from PhRMA giant Eli Lilly, and during a six-year span, she also accepted over $20,000 from them.  In return for their donation, Eli Lilly got Val Hoyle to personally author legislation that would protect their patented insulin drug from generic competition.  If you, your family, or a friend needs insulin, Val Hoyle's legislation made that drug more expensive.  
A few years later, Val Hoyle went on the ABC News affiliate in Portland and said she is the reason that Oregon raised taxes on hospitals, nursing homes, and healthcare providers across Oregon.  The problem with that tax increase is that hospital administrators have said that her healthcare provider tax was passed onto the patients, which increased the cost of healthcare.  
I'm running for Congress, not to be in the pocket of big PhRMA, or to raise taxes on hospitals, doctors, and healthcare providers, but to offer solutions to reduce the cost of healthcare.  For me, my solution is to improve, not repeal, the Affordable Care Act.  
The first step towards reducing the cost of healthcare is through healthcare price transparency.
Currently, there is no free market or actual competition at work in the healthcare industry.  But through competition and price transparency, we can reduce the cost of healthcare instead of letting the big insurance companies increase costs.  
We also need legislators who are not in the pocket of the pharmaceutical companies like we saw with Val Hoyle and her $20,000 donations from Eli Lilly.  Unlike Val Hoyle, I promise never to accept a penny from Eli Lilly, which is the company that has made millions from individuals with diabetes.  I also promise to support any legislation that caps the cost of insulin at $35-a-month, because big PhRMA has made millions from diabetes and their insulin drugs and that needs to stop.  
Of course, PhRMA, Eli Lilly, and the drug companies will continue to work with my opponent and her allies to spread lies about my character.  
Fortunately for Oregonians, they don't scare me because I have spent my entire life fighting for this great state.  I know we live in the poorest congressional district in the state, and we lack leaders who will actually do the right thing and balance out all that is wrong in Washington.
As your next Congressman, I promise to work on solutions to reduce the cost of healthcare and hold these drug companies and insurance companies accountable for the mess they have created.  
—
Kind Regards,
Alek Skarlatos