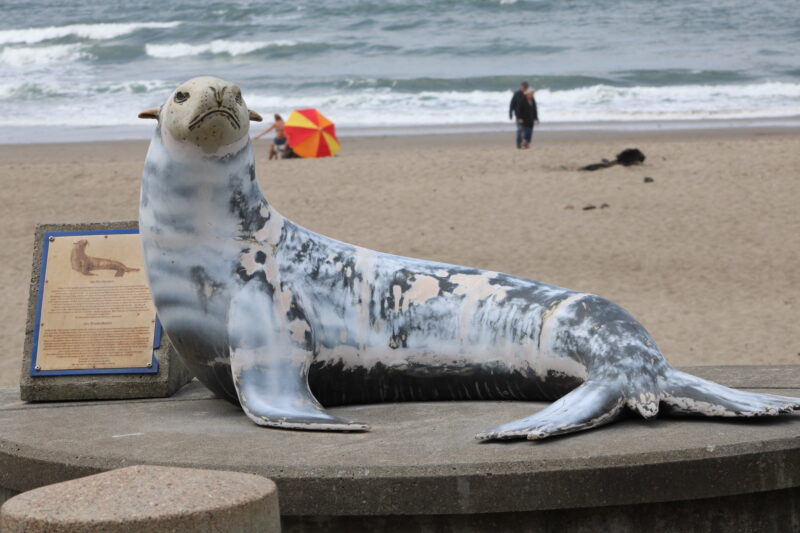 Concerned citizens who were worried about Nelcott's Joe the Sea Lion being the target of vandals can rest easy as the City of Lincoln City is in the process of restoring the statue.
Joe was not randomly spray painted as some in the community feared. Homepage received multiple emails, story suggestions and phone calls asking if it was vandalism. Lincoln City Parks and Recreation officials confirmed an artist is restoring the statue, which commemorates the life of Nelscott's most famous pinniped. Joe will receive new whiskers, a new coat and be sealed over a two-week period.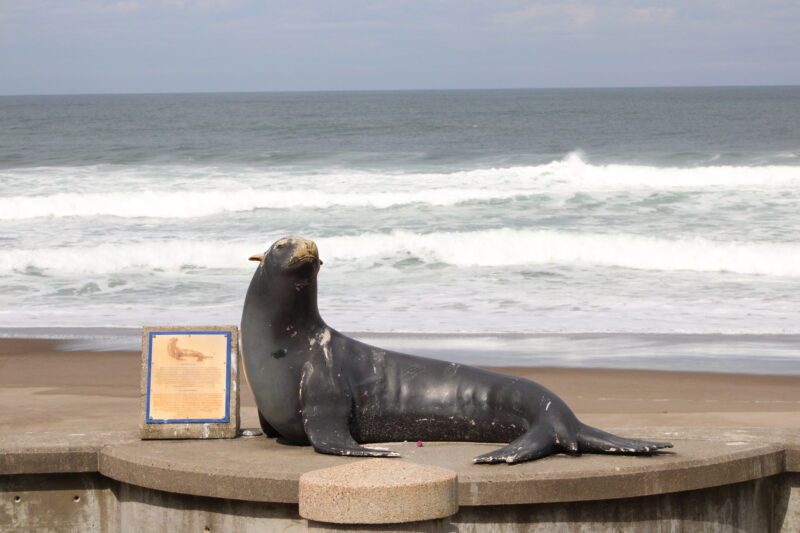 Joe's storied history starts in the 1930s, when he came to Nelscott and was found by Lincoln City local Dave Dewey, who named him. The "battle-scarred" male sea lion appeared injured so Dewey lassoed him and brought him into town. A fenced in area was built for Joe and every night he would escape and enter people's homes if they left the door open.
According to North Lincoln County Historical Museum documents, Joe was not aggressive towards humans and actually enjoyed being bathed with a hose and having his back scratched with a broom.
An article was written about Joe in the Oregonian and thousands of visitors came to see him. The attention Joe was getting caused some jealousy from nearby residents in Taft who called the game warden to have Joe delivered back to the ocean. Joe returned to Nelscott a short time later but was forced out to sea by game officials and he disappeared.
A dead sea lion matching the description of Joe was found some years later at the Sea Lion Caves near Florence. The animal was believed to be Joe as it had "the same deep battle-scar in his neck and shoulder and was blind in one eye."
A statue was built in Joe's honor in 2014 by a New York company with the $1,000 to produce it coming from Lincoln City local Suzanne Allen. Allen saw a statue of a seal in front of the Florence Chamber of Commerce and had the idea to celebrate the memory of Joe in the hope that locals and visitors would enjoy seeing him welcome them to Nelscott Beach access.