Thanks for stopping by! Kids Zone is under construction 🙂
Alaina, age eight, sent in this screenshot from a game of Minecraft. She named the image Alaina in the Sun and wanted to share it with others. Alaina's character is standing atop a "giant hotel" that took her and a friend over two weeks to build.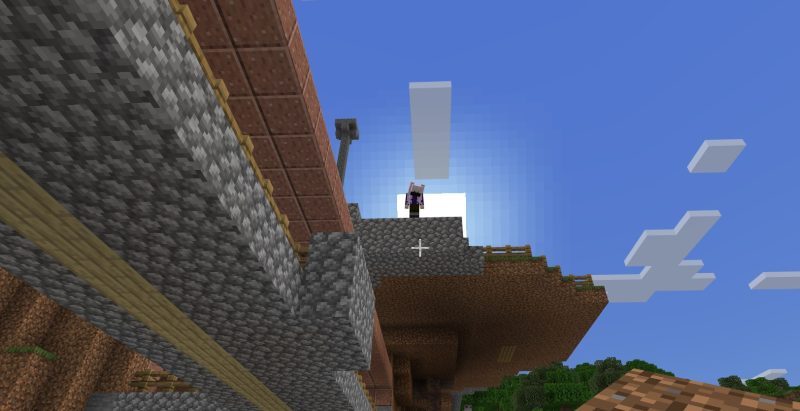 Have a great picture or news story you want to share with the Kids Zone Crew? Send it in using our handy form. Don't forget to ask your parents for permission!

Coming in at number one for kids parks in Lincoln City is Regatta Park on Devils Lake. This park is a favorite of the Kids Zone crew because of the large fort-type structure, swings, music stations and how many other kids show up there.
<<<---DEVS NOTE--->>>Things to do…HOMESCHOOL PRINTABLES/DOWNLOADS
SOCIAL PROGRAMS/FOOD
SCHOOL CONTACTS/LOCATION