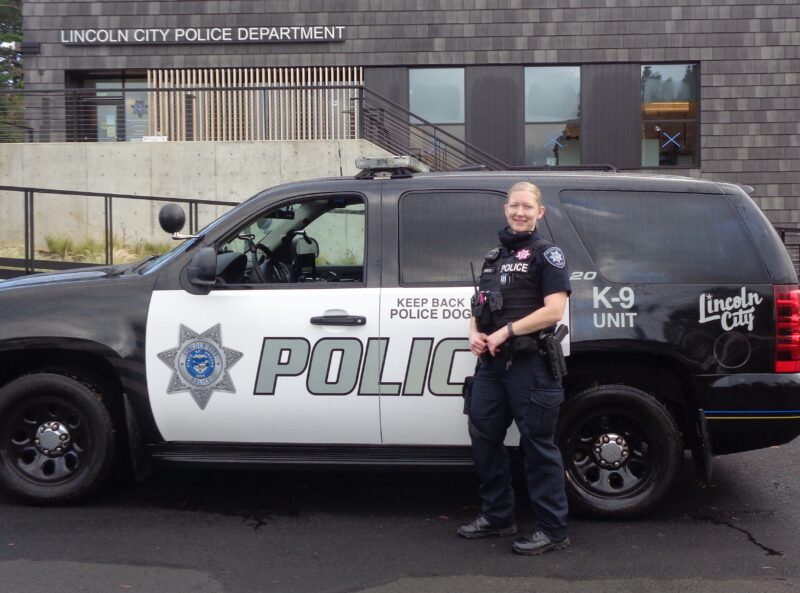 LCPD Officer Molly Wehrley will be Lincoln City's first K9 handler and will head to California in November to bring a new canine member to the force.
Officer Wehrley said she is "honored and excited" to be part of LCPD's K9 program. She's looking forward to training and said the K9 program will strengthen community policing and hopes to create a successful program that can be expanded in the future.
Before establishment of a local K9 unit, Lincoln City has been dependent on Lincoln County Sheriff's Office and Newport Police K9s to track suspects.
Lincoln City Police said they were thankful to the community and leadership who spearheaded getting a Lincoln City K9 program off the ground. Local businesses Meredith Lodging and Oksenholt Capital matched donations one year ago to make a K9 unit possible.
Wehrley spent time as the LCPD Evidence Tech and did some decoy work during pedestrian safety enforcement operations before becoming an officer in 2018. She was awarded the Lee M. Bown Award for academic achievement Aug. 9, 2019 by the Department of Safety Standards and Training (DPSST) upon graduating the academy at the top of her class.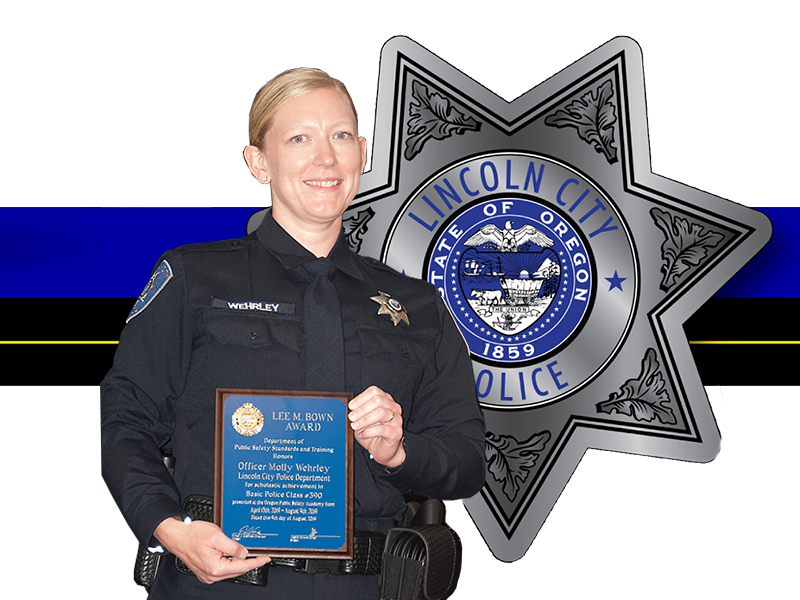 Fellow officers say she is the kind of person who can jump in during a crisis and assist in any way necessary.
For those interested in continuing to help and support Lincoln City's K9 program, the dog training process will be shared in the near future.