There have been a lot of big moves this offseason, and it seems like it's starting to become a trend in today's NBA. With all these big moves, it leaves a lot of things up in the air. LeBron's in L.A., and now leaves the East wide open. Demarcus Cousins, Boogie, takes a huge pay cut to join the defending champion Warriors (eligible for max deal). All this being said, let's get started . . .
LA-Bron: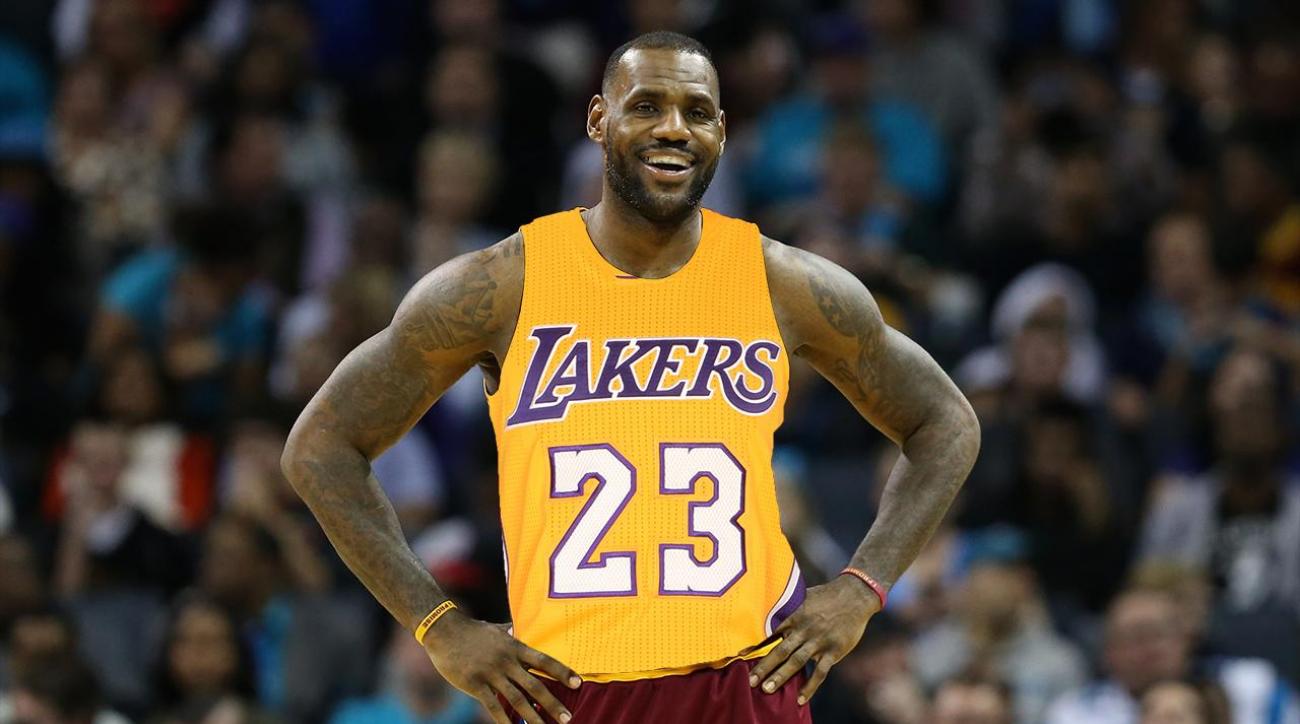 The very competitive Western Conference just got a whole lot deeper. LeBron coming to L.A. almost automatically puts the Lakers in playoff contention. Some even have them as title contenders (I don't know that I think that highly yet).
With LeBron, the Lakers have a 25-plus ppg scorer, something they haven't had since Kobe before the injuries. Not only can he score, but he can facilitate like nobody's business. Look for guys like Ingram, Kuzma, and Hart to have big improvements because of it.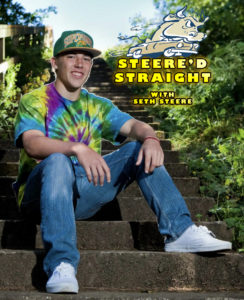 Speaking of Ingram, he's probably the most exciting piece to this Lakers team. He is a great scorer — reminds me a lot of KD on the offensive side — and I look for his numbers to jump, especially in scoring. The Lakers are still young, and brought in a lot of veterans who can't shoot. The one thing about the vets they brought in is they're tough — willing to get after it on both sides of the ball, which is something they need if they want to get by the Warriors. Many people believe you have to out-shoot the Warriors, but if we look at how the Rockets played them, you just have to be more physical.
All that being said, I don't see LeBron playing 82 games again this year either, so don't look for the Lakers to be a No. 2 seed, or even a 3, in the West. I see them coming in as a respectful 4 to 6 seed in a very competitive (for a lack of a better word) Western Conference, while having the ability to make a deep playoff run.
Boogie to the Warriors: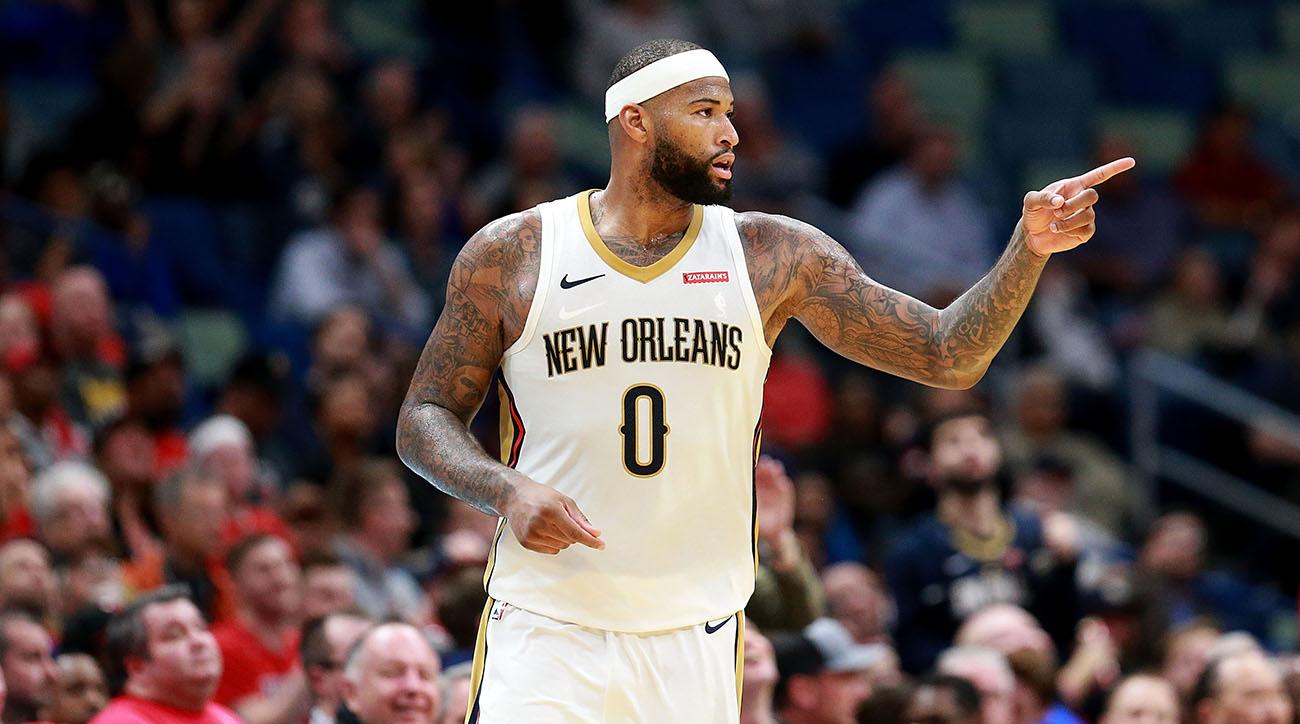 When we heard the news of Boogie teaming up with Golden State, we all kind of freaked out a little bit — "I don't want to watch the NBA anymore." . . . "Well, the Warriors already won it."
I'm here to calm your nerves a little and tell you why it might not quite work. Despite Cousins being the talented player he is, he hasn't always made teams better.
New Orleans was able to go on a 10-plus game winning streak and swept 3-seed Portland in the first round of the playoffs. He is coming off of a torn Achilles. We've seen this injury before and it has taken away players' productivity tremendously. We don't even know if he is going to be the same Boogie as before.
Another thing we need to consider is he isn't going to be back until late in the regular season. Who knows how well he's going to mesh with those guys on the court. As stated, the Pelicans seem to be better with him off the floor. Who says it's not going to be the same for the Warriors. He isn't going to be getting major minutes either, especially that late in the season, and come playoffs.
In the playoffs, the Warriors like to run with their small lineup, "the Hampton 5," (Curry, Klay, Iguodala, Durant, Green). Even when Boogie gets the playing time, unless he's coming off the bench, he's not going to be able to be the same guy he was in Sacramento, even in New Orleans. He has to share the floor with three amazing shooters.
There is really no telling how well Cousins will do in Golden State. Whether he will even see big minutes remains a question. I believe this to be a quick pit stop for him as well, and not something he'll be a part of for long. The Warriors are still contenders with or without Cousins. Don't look for Cousins to bring them to another 73-win season.
The "New" Eastern Conference:
The East being a weak conference is a tale of the past.
Celtics: The very young, excluding Al Horford (who looks older than their coach) and injury-ridden Celtics took the Cavs to 7 this last season, and now back Kyrie Irving and Gordon Hayward, both All-Star level talents. They also have arguably one of the best coaches in the NBA in Brad Stevens. Some might say he is the reason the Celtics took LeBron, or should I say the Cavs, to 7.
The Celtics also just extended Marcus Smart's contract. He and Jaylen Brown are both young, gritty players who shine on the defensive side, Brown starting to pick up more and more on the offensive side. Not to mention they have Jaysum Tatum, one of the best rookies in a rookie class that has been compared to the '03 draft class. Tatum played well in the regular season, but really stepped up in the playoffs, becoming the Celtics' go-to guy in a lot of situations. The Celtics have the tools to be a 60-plus win team next year and are my favorite to win it all. That's right … I have them dethroning the Warriors, but that is neither here nor there.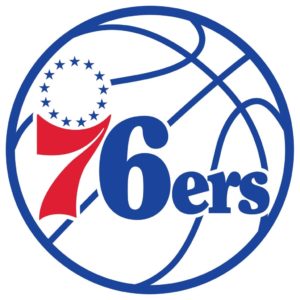 76ers: I think "The Process," has finally come full circle and worked for Philadelphia — good news Philly fans. They have two Stars in Ben Simmons and Joel Embiid, who led them to 52 wins this year. Both players are top 10 in the East. I look for them to improve despite losing a couple of shooters on the wing and dealing with some issues in the front office. Dario Saric is another solid young player who will play a key role, and be a solid role player in the league if he keeps progressing.
Speaking of young guys, Markelle Fultz, the No. 1 overall draft pick, was missing nearly all year last year, coming back late in the season. I don't see him being a major contributor, He's labeled as a shooter, but you can't find many elite shooters who shoot under 75 percent from the free throw line in college.
The Sixers are able to keep Reddick, who is one of the better catch-and-shoot players today, as well as having Simmons, one of the best guys to get him the ball. After having a huge rookie year, look for Simmons to have an even bigger sophomore season. Embiid, too.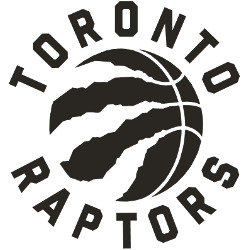 Raptors: Kawahi Leonard heads north to join the Raptors in Canada. What does this mean for the Raptors, who fired Coach of the Year Dwayne Casey? While I don't expect them to be the 59-win team they were this year, they are still very equipped.
The Raptors added a top-five player in the league, Kawahi Leonard, an NBA Finals MVP, as well as Defensive Player of the Year. He fills the scoring role that Derozan held, while playing much better defense.
The Raptors also have Kyle Lowry who is a good scorer, who, while getting old, can still put up good numbers. They also have one of the deepest and more talented benches in the league. Although, you only play seven or eight players regularly in the playoffs, look for the Raptors to still be a top contender in the East.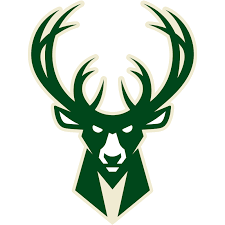 Bucks: Despite losing No. 2 overall draft pick Jabari Parker to the Bulls this offseason, the Bucks remain competitive. The Greek Freak is coming off his best year, and he is only getting better. On the wing, they have Khris Middleton, who puts up 20-plus ppg and is a solid defender. Eric Bledsoe, is also one of the more explosive point guards in the league and can really get to the rack.
Drafting Donte DiVencenzo was a solid move. He's a good shooter and an underrated passer. Look for him to make an impact early. They also managed to pick up Brook Lopez. While at the end of his career, he still gives them the ability to spread the floor a little, but will be a liability come playoffs. The Bucks haven't shown they can make a run in the playoffs yet, but look for Giannis to take control of the East this year now that LeBron has left.
The four aforementioned teams all have the potential to make it to the conference finals and win it.
Top three players in the East
1. Giannis Antetokoumpo, "The Greek Freak"— Giannis is coming off his best year statistically in nearly every category, and he's about to improve again. One of the only knocks on Giannis is his inability to shoot. His second year in, he shot 16 percent from the perimeter, and last year, his fifth, he shot a decent 31 percent from deep. He's improving. If he gets you down low, good luck stopping him, he's 6-foot-11 with a 7-foot, 3-inch wingspan, and is as explosive a player as anyone in the league. Giannis is one of few guys in the NBA who can guard any guy on the floor. You could have him guard the 1 or even the 5. Whoever his opponent's best player is, expect Giannis to be on him.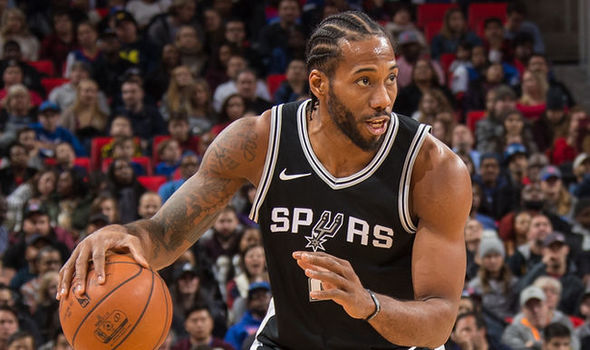 2. Kawahi Leonard — Despite missing nearly all of last year with a hip injury, and being out of Pop's system, Kawahi is still a superstar. One of the best defenders in the league, if not the best, Kawahi, like Giannis, can go out there and guard his opponent's best player while dropping 30 on him. Kawahi isn't going to be the vocal leader you need, but he works very hard on both sides of the ball. Not to mention, his hands are probably bigger than my head. Kawahi is not a limited scorer either, he can shoot, take it to the rack, even pull up from mid-range. He is good with the ball in his hands, and a decent passer.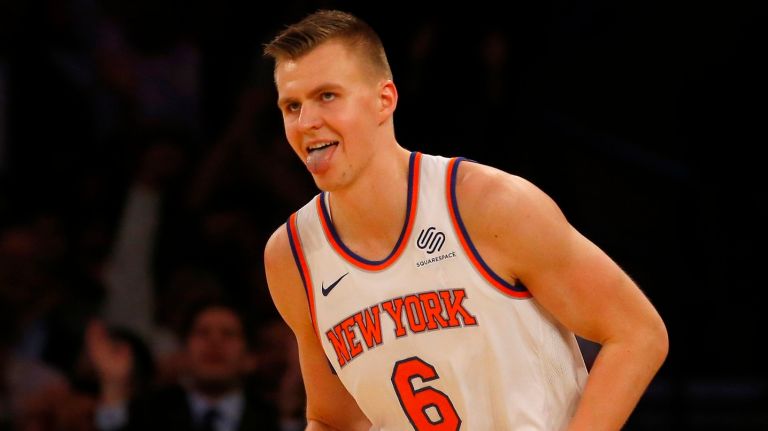 3. Kristaps Porzingis "The Unicorn"— Another player who missed a lot of last year due to injuries, but he lit it up before he was injured. Prior to his injury, he led the league in most 30-point games. He is an elite scorer and, despite being over 7 feet, he can scorch you from deep. Porzingis is also one of the league's premier shot-blockers, averaging nearly 2.5 per game. Look for Kristaps to come out and have his best year, if he's able to stay healthy. Keep your eye on the Knicks this year, they could be sneaky good.
Honorable Mentions: Ben Simmons, Gordon Hayward, Joel Embiid.
Share your thoughts and comment below.