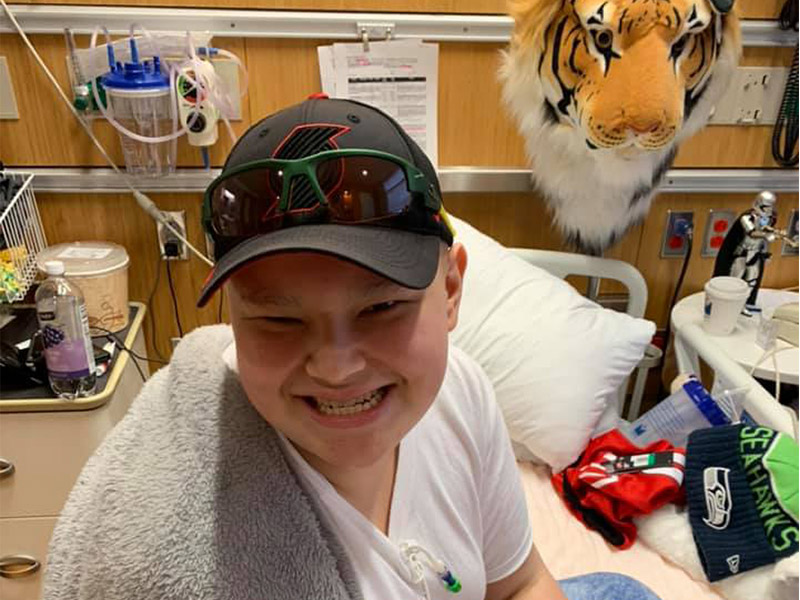 Wesley Allen Michael Culver said he went into shock when he got the news that he had cancer on December 12, 2019 at just 14-years-old.
The now 15-year-old, soon to be Taft High Sophomore was diagnosed with acute myeloid leukemia (AML) with a mutation that affects 20-30 percent of AML patients.
"I thought I just had a cold or something. I didn't know I was really sick," he said.
The FLT3 mutation is a gene change in leukemia cells people with AML can have. It encourages the growth of too many abnormal leukemia cells.
Advancements in cancer treatments and doctors' understanding of the disease have made it so more people survive the condition each year, and Wesley is part of that group.
Wesley received treatments at Doernbecher and Randall Children's Hospitals in Portland.
"The staffs there are amazing," he said. "All the nurses knew me and called me by name. They took good care of me."
The teen has been through multiple bone marrow checks and the results have been coming back with no detectable cancer but he says he has another biopsy July 23 and is recovering at home after eight months in the hospitals. He is in remission and will be considered cancer free after five years.
Wesley's cancer treatments included four rounds of chemotherapy and a bone marrow transplant.
"The first round of chemo was the hardest," Wesley says. "I was really sick. Constantly puking. There were a few times I felt like I was going to die. Completely normal one second and the next I had a 104.5 fever. I will never forget that."
He made it through three more rounds of chemotherapy and was matched with a donor for a bone marrow transplant. Wesley said he might meet his donor after one year, if the person wants to.
Wesley says one thing in particular stood out during his stay in the hospitals. He said he got to meet a "really cool guy" named Cameron who did music therapy with him. Cameron would play guitar and sometimes the pair would just talk. The two hit it off and now they Zoom call each other twice a week.
Wesley said he feels like "a baby" after leaving the hospital and coming home to Lincoln City.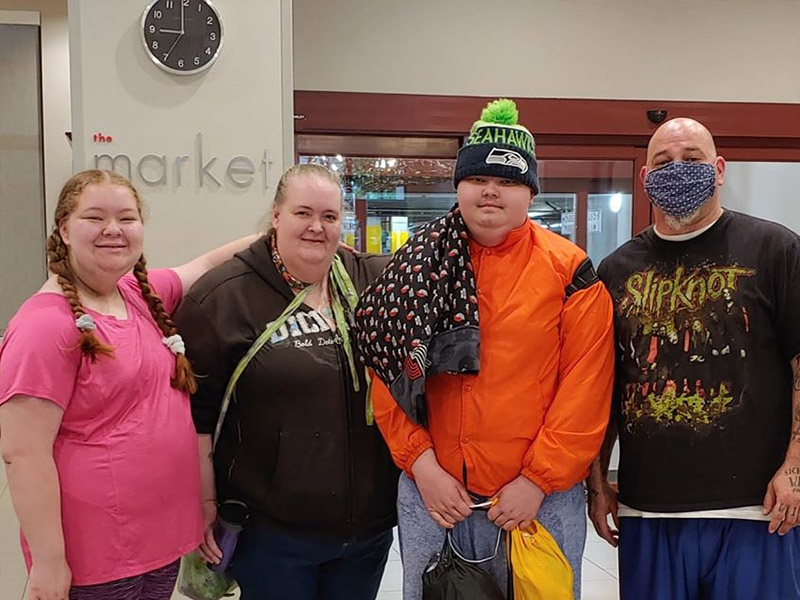 "I can't really do much right now. I'm still taking this medicine from my bone marrow transplant and I have to heal right and everything needs to go smooth."
Nichole Trickler, Wesley's mother was instrumental in keeping Wesley's spirits up, he says.
"She would get my sick bags when I didn't feel good and get me up out of bed and take me on walks. I couldn't have done this without her and our bond has grown much stronger."
Wesley said she would get takeout when the hospital food was "less than desirable."
"She would do seriously anything for me. Her and I got through this together," he said.
His mom set up a Facebook group called Wesley Allen Michael's Journey. It has live videos and supportive comments from the community.
Lincoln City showed its support for the local teen's return with businesses putting up signs saying "Welcome Home" and friends yelling at the family's vehicle as it drove through town.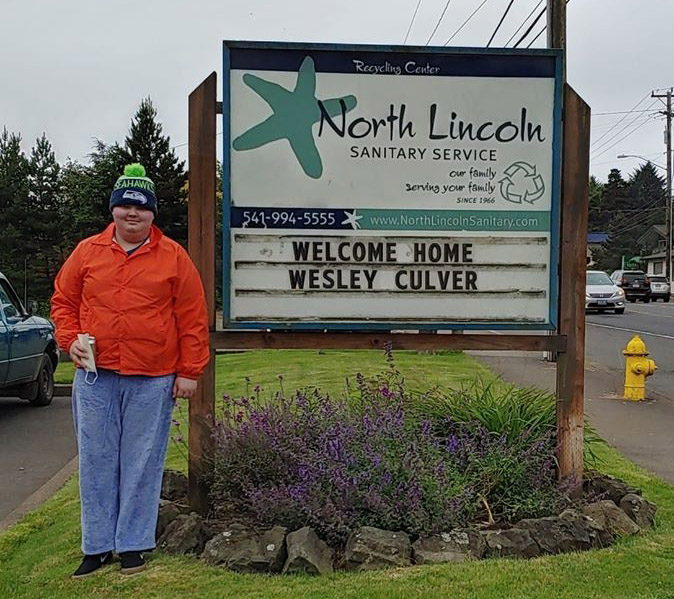 Wesley has been playing video games because he loves to do it and said they really helped him while he was in the hospital. You can group up with him on Xbox under "Smoshy7685" and on Nintendo Switch with "weswillkill."
Wesley's father, also named Wesley Culver, helped him through the process of fighting cancer by bringing him cookies when his son was not feeling good. He also shaved his longtime beard to make his son feel better.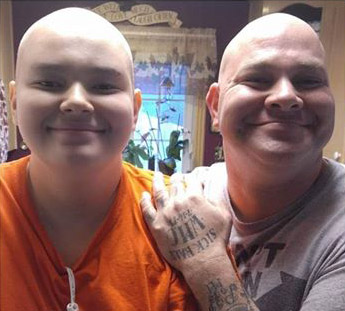 "My dad brought his friend Mike with him which was nice because not many people came to visit me. I mean, a good handful did but they would only come once or twice. My dad and Mike came all the time."
PRO TIP: If you see the two Culvers together, you can address the younger as "Lil Wes."
"I'd just like to say thank you to everyone in our community for all the support," Big Wes said.
"I'm thankful for all the support from everyone," Lil Wes said.
Future plans for Wesley are to get a job to pay back his parents for "raising him his whole life" and to go to college. He said he would like to be a pro gamer and develop video games and apps.