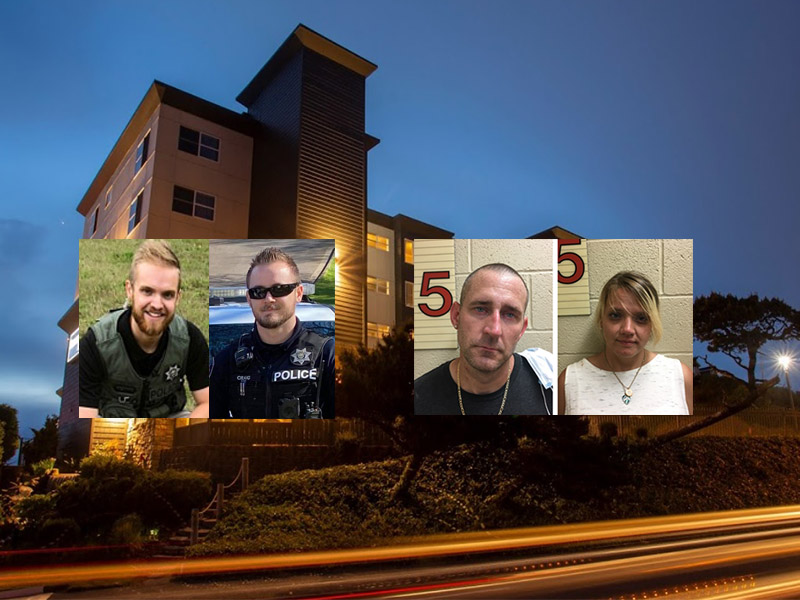 Lincoln City Police Officer Hayden Tolzman responded to a report of possible identity theft by a male and female at the Shearwater Inn, Sunday, July 5, that led to a foot chase, taser deployment and a stolen gun.
After locating the male suspect one block north of the Shearwater Inn, Tolzman asked him to stop, but the man took off on foot. As the chase unfolded north through the Sea Gypsy Motel parking lot, the male suspect dropped a handgun from his waistband and continued to flee from the pursuing officer. Tolzman caught up with him and a fight ensued.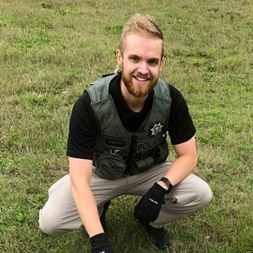 A struggle took place in the parking lot, with the suspect swinging a fist at Tolzman's head — missing — and allowing the officer to try and fire his taser. The suspect's girlfriend punched the taser out of Tolzman's hands and struck him in the chest.
Fellow officer Preston Craig arrived as backup, buying Tolzman time to redeploy his taser successfully on the man who continued to disobey repeated commands. The officers took him into custody without serious injury.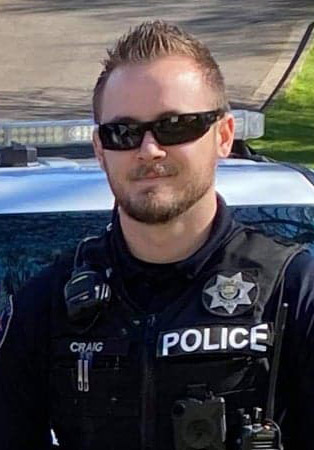 The male suspect, refusing to identify himself, was later identified as Daniel Loyd Howton Jr., 40, of Portland. Howton had warrants for his arrest out of Marion and Multnomah Counties.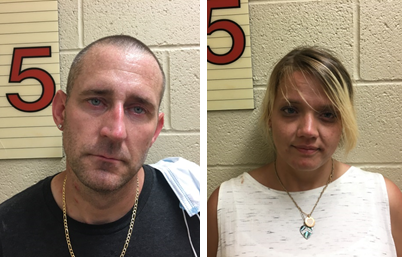 The girlfriend was identified as Emily Ruth Huse, 28, of Vancouver, Wash.
During the investigation, Lincoln City Police learned the handgun dropped by Howton was reported as stolen from Portland in March.
Howton was taken to the Lincoln County Jail for felon in possession of a firearm, possession of a stolen firearm, attempted assault on a police officer, attempted unlawful use of a weapon, identity theft, interfering with police, disorderly conduct, harassment and the two warrants. His bail was set at $262,500.00.
Huse was lodged at the Lincoln City Police Department for criminal possession of a forged instrument. Charges are pending for interfering with the apprehension of Howton. The Lincoln County Jail denied entry to Huse due to COVID-19 policy, and she was issued a criminal citation and released Sunday evening.
The Lincoln City Police Department would like to thank the Lincoln County Sheriff's Office, PacWest Medical and North Lincoln Fire for their assistance during this incident.